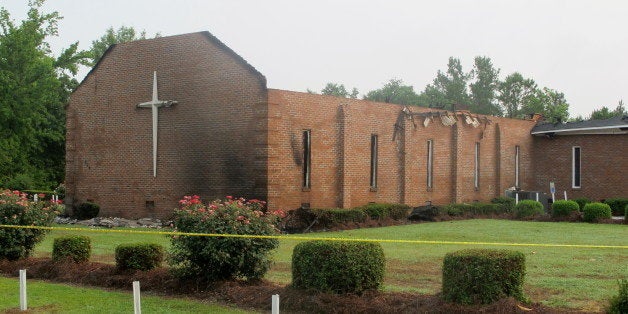 Muslims are bringing hope to Christian communities in the South after a recent spate of fires devastated black church buildings.
Three Muslim organizations have teamed up to raise money to rebuild worship centers in Florida, Tennessee, North Carolina and South Carolina that were destroyed by fire the past few weeks.
"ALL houses of worship are sanctuaries, a place where all should feel safe, a place we can seek refuge when the world is too much to bear," the campaign organizers wrote on their fundraising page. "We want for others what we want for ourselves: the right to worship without intimidation, the right to safety, and the right to property."
Church fires aren't unusual. It's estimated that arsonists regularly set fire to about five churches every week. The recent blazes at the eight churches noted by "Respond With Love" don't seem to be related. Federal investigators also have not indicated that these fires were the result of hate crimes.
Still, the blazes occurred in the 10 days after a gunman killed nine parishioners at the historic Emanuel African Methodist Episcopal Church in Charleston, South Carolina -- and their proximity to that tragic event raised nationwide concerns for black churches and the black community.
Linda Sarsour, executive director of AAANY, told HuffPost she doesn't believe these fires can be discussed without remembering periods in history when black churches were targets of arson.
"It doesn't matter to us how or why these churches burned down, we want to help our Black sisters and brothers get back in to their houses of worship as soon as they can," she wrote in an email. "Ramadan is a time of giving and what better cause to give to than one that rebuilds houses of worship where God's name is constantly called, remembered and loved."
Sarsour said organizers will be looking at ways to distribute the funds that will have maximum impact, providing relief for some churches on the list that don't have adequate insurance. The campaign will stay open until July 18, around the time that Ramadan is expected to end.
Imam Zaid Shakir, an Islamic scholar at California's Zaytuna College, explained on the fundraising page why raising money for these churches is an urgent need for the Muslim community:
The American Muslim community cannot claim to have experienced anything close to the systematic and institutionalized racism and racist violence that has been visited upon African Americans. We do, however, understand the climate of racially inspired hate and bigotry that is being reignited in this country. We want to let our African American brothers and sisters know that we stand in solidarity with them during this dark hour.
Support HuffPost
The Stakes Have Never Been Higher
Related
Before You Go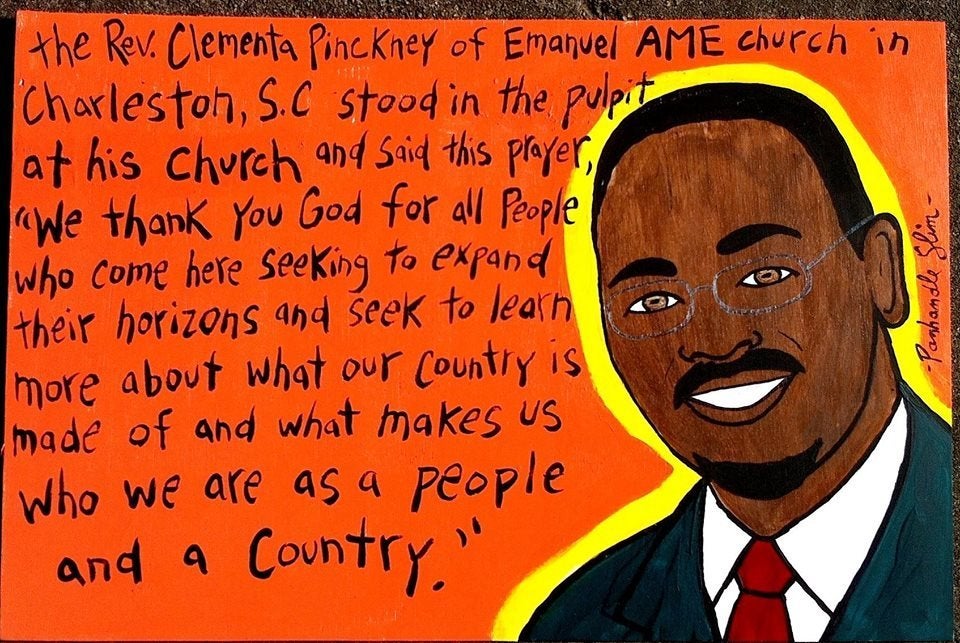 Art Uniting Charleston
Popular in the Community