As protestors prepare to spend this weekend demonstrating in front of Islamic houses of worship, Muslims responded on Friday by standing up for their rights as American citizens.
The hateful protests, spurred by a national rise in anti-Muslim sentiment, are scheduled to take place at Islamic centers across the country on Oct. 9-10, according to The Center for New Community, a Chicago-based anti-bigotry group. In response, the Council on American-Islamic Relations, a Muslim advocacy organization, announced on Friday that they are launching a year-long voter registration campaign.
The drives will take place inside mosques and community centers and will be open to the public. It's an attempt to show that American Muslim houses of worship are places that foster civic and democratic engagement.
"In registering voters, American Muslim organizations nationwide are challenging Islamophobia with community organizing, coalition building and civic empowerment," CAIR Government Affairs Manager Robert McCaw said in a statement. "In the face of hatred, the Muslim community will respond by asserting its rights as American citizens and voters."
The goal is to register 20,000 voters before the Super Tuesday presidential primaries next March. CAIR registered over 10,000 voters during a similar drive in 2012, McCraw told The Huffington Post.
Anti-Muslim sentiment and hate crimes have been a growing problem for American Muslims since 9/11. The so-called "Global Rally For Humanity" is a loosely affiliated national campaign that has been organizing anti-Muslim extremists through Facebook. The Center for New Community's advocacy director, Kalia Abiade, has tracked 29 anti-Muslim protests scheduled for this weekend. Some of the rallies have been billed as "open-carry events" where participants are encouraged to bring guns.
Not wanting to bring more attention to the protestors, many of the mosques that have been targeted have decided not to arrange counter protests. However, the interfaith community in these areas has stepped in to show their support for their Muslim neighbors through potlucks, film screenings and dialogue.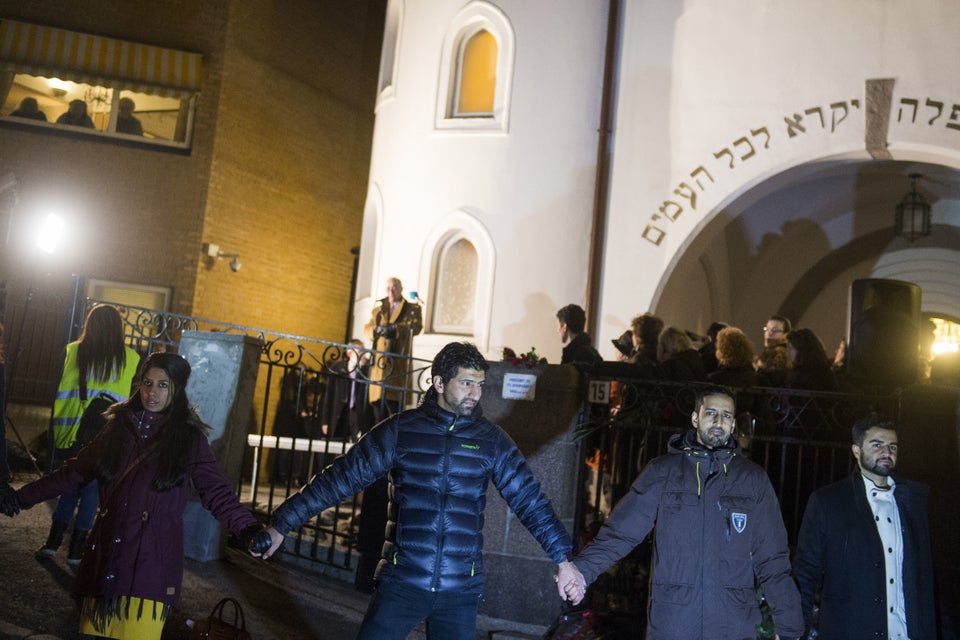 Oslo Muslims Form 'Peace Ring'
Popular in the Community