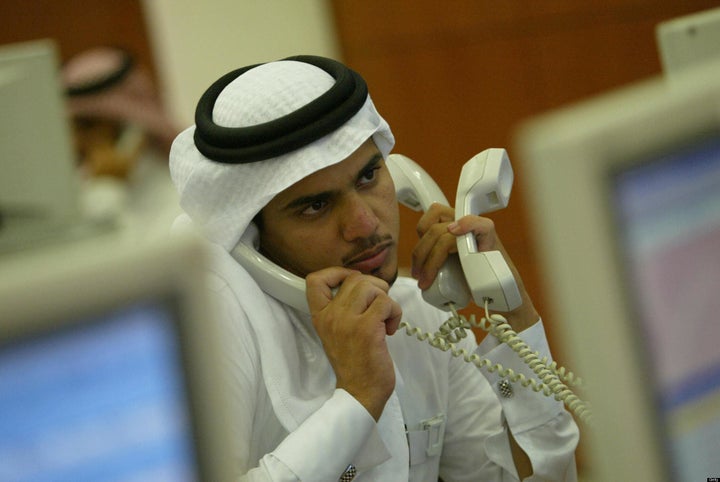 By Omar Sacirbey
Religion News Service
(RNS) The Islamic month of Ramadan, which begins on or around Aug. 10 this year, requires Muslims to fast and abstain from sex and other earthly pleasures from dawn to sunset. It is considered a good time to connect to God, purify oneself of sin, do good deeds, and spend time with family.
A team of business professors thinks it might also be a good time to make money.
Ahmad Etebari of the University of New Hampshire, Jedrzej Bialkowski of New Zealand's University of Canterbury and Tomasz Piotr Wisniewski of England's University of Leicester examined stock returns between 1989 and 2007 from 14 Muslim-majority countries and found that monthly stock returns during Ramadan averaged 38 percent, compared to a monthly average of 4.28 percent during the other 11 months of the Islamic calendar.
The implications, the study concluded, were obvious.
"Investors seeking fast profits in the Muslim world should try to profit from the (Ramadan) fast, buying shares prior to the start of Ramadan and selling them at the end of the holy month or preferably after Eid al-Fitr" (the celebration that follows Ramadan).
The researchers attributed the stock spike not to divine intervention, but a collective optimism and euphoria that grips Muslim-majority societies during the monthlong fast. The 14 surveyed countries represent nearly half of the world's 1.5 billion Muslims.
"Ramadan positively affects investor psychology, as it promotes feelings of solidarity and social identity among Muslims worldwide, leading to optimistic beliefs that extend to investment returns," the report authors said.
"We hypothesize that the upbeat mood during Ramadan leads to positive investor sentiment and has a positive valuation effect on equity markets in Islamic countries."
While investors in Muslim-majority countries might expect a Ramadan stock bump, investors in non-Muslim countries like the United States should be more cautious since Ramadan does not induce the kind of national euphoria in non-Muslim societies, the report said.
"The effects of Ramadan materialize only when the society chooses to participate in this religious experience collectively," the report said.
Rafi-uddin Shikoh, managing partner at New Jersey-based DinarStandard, which covers markets in both the Islamic world and the West, said he was surprised by the findings because working hours in Muslim countries tend to be reduced during Ramadan.
"I find it a bit counterintuitive," Shikoh said. "Ramadan tends to be a very slow month."
Other studies have found that religious holidays and other factors--World Cup soccer matches and even sunshine levels--can alter national moods and influence stock market performance. Several studies have documented stock spikes before Christmas and Good Friday.
Writing in the Financial Analysts Journal in 2004, researchers Laura Frieder and Avanidhar Subrahmanyam found that stock returns are significantly up on Rosh Hashanah (the Jewish New Year) and the prior two days, but significantly down on Yom Kippur (the Day of Atonement).
Religion has been used to explain other economic phenomena as well. In 2003, Rene Stulz of Ohio State University and Rohan Williamson of Georgetown University found that religion can explain the differences in creditors' rights in different countries.
The researchers found that a country's legal system is "more important" than its dominant religion in explaining shareholder rights, but religion often has more influence than "a country's openness to international trade, its language, its income per capita, or the origin of its legal system" in determining creditors' rights.
While its unclear whether they're aware of religion's effects on finance or not, some Islamic financial institutions have promoted new financial products during Ramadan.
Last year, the National Bank of Kuwait rolled out special Ramadan offers that included zero-percent interest credit cards and retail loans. In 2008, the Emirates Islamic Bank introduced a car loan "in commemoration of Ramadan" that it touted as "giving its customers an easier way to gift themselves a car during this auspicious time of the year."
For Monem Salam, director of Islamic investing at Saturna Capital in Bellingham, Wash., which manages Amana Mutual Funds that comply with Islamic law, such garish exploitation of Ramadan seems inconsistent with the spirit of the month and its emphasis on charity to the poor.
Nevertheless, Saturna's Islamic finance representatives try to take advantage of greater mosque attendance during Ramadan by arranging more mosque presentations during the month.
"There's nothing wrong with growing your wealth in Islam," Salam said, "but there is an obligation to handle your money according to Islamic laws."
Although Etebari concludes in his report that Muslims can profit by buying stocks before Ramadan and selling them afterwards, he stepped back from that assertion in a recent telephone interview.
"We cannot say year after year it's going to hold up down the road. Just like everything else in finance, once something is discovered, any benefits, profits, are going to be arbitraged out," Etebari said. "From that point on, there will be no more fast profits."
Related
Popular in the Community