"We're going to burn your mosque down," a voice said angrily in a voicemail left on the mosque's phone.
"We're coming to kill you," another said.
This was just one of eight terrifying voicemails left at the Islamic Center of Passaic County (ICPC) in New Jersey less than 24 hours after a driver plowed a Home Depot rental truck into a bike path in lower Manhattan, killing eight people and injuring 12 others. Sayfullo Saipov, a 29-year-old native of Uzbekistan, has been charged in the killings.
One caller left three voicemails, saying he was angry and wanted revenge, even though this Muslim community had no relation to or contact with Saipov. He just happened to share the same faith as the congregants at ICPC.
Omar Awad, the president of ICPC, called police. The Paterson Police Department, the Passaic County Sheriff's Office and federal authorities, including the FBI and the Department of Homeland Security, are working with the mosque to try to trace the threatening calls.
Unfortunately for this community, and for many other Muslims, this isn't the first time they have dealt with such hostile backlash. In fact, it's a routine that's all too common and will likely continue.
"People are saddened that they have to deal with another heinous act like this again and the consequences of it," Awad told HuffPost. "The community feels like they need to carry on the shoulders a response and justify a response, to say we are not like the attacker."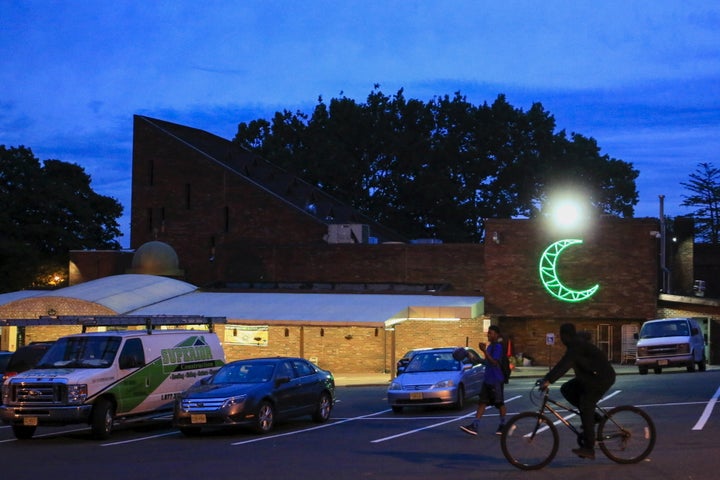 "With all these threats, it doesn't matter how well you deal with it. You hope that none of it actually materializes into an actual event," Awad said.
Hate crimes against Muslims have skyrocketed in recent years, and too often they increase after an attack by a self-described Muslim. Muslims often find themselves in limbo, distancing themselves from the attack in lower Manhattan, which has been linked to terrorism, while bracing for attacks against their own communities.
Earlier this year, a man was charged with setting fire to a mosque that the Orlando, Florida, nightclub shooter had visited. Joseph Schreiber, a Florida ex-convict who was sentenced to 30 years in prison, had posted on Facebook about a month after the June 12, 2016, massacre that "All Islam is radical" and that all Muslims should be treated as terrorists and criminals.
The Coachella Valley firebombing led the Islamic Center of Central Jersey (ISCJ) to decide it should step up its security. The South Brunswick Township mosque's property also includes an Islamic school, Noor-Ul-Iman. Soon after the San Bernardino massacre, ISCJ spent more than $150,000 for increased security, including posting a guard 24 hours a day, seven days a week.
"Over the last year, we saw this rising trend of backlashes against mosques after terrorist attacks," said Sarah Saleem, an ISCJ board member. "We feel better now, but it came at a cost." (HuffPost is not using the board member's real name in order to protect her and her family.)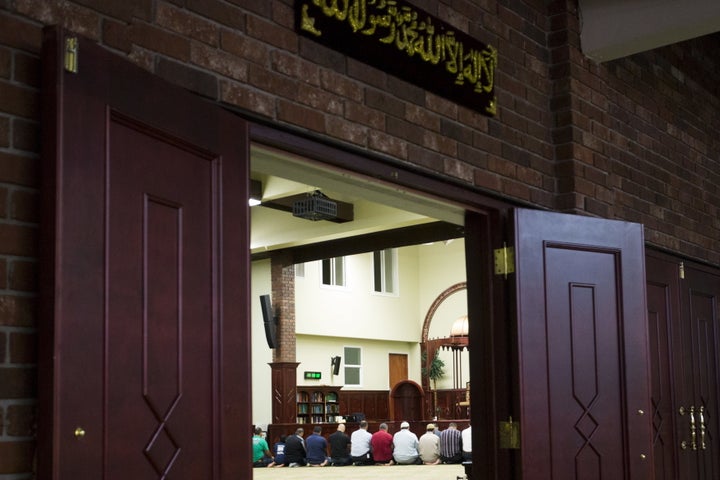 She's grateful the mosque did spend that much money. Like the Paterson mosque, ISCJ also recently received a frightening voicemail. The caller used a program to disguise the voice. Still, board members at the mosque were able to make out the words "I want to kill" and "ISIS," phrases that were alarming enough that they immediately called the police.
"Twenty hours a day, people are in and out of the mosque. We have babies and elderly people. We knew it was better to be safe than sorry," said Saleem.
The timing was no coincidence. The threatening voicemails left at both mosques came less than 24 hours after the New York terrorist attack.
The Council on American-Islamic Relations (CAIR), the nation's largest Muslim civil rights and advocacy organization, released a report earlier this year that documented a 65 percent jump in hate crimes against Muslims from 2014 to 2016 in the U.S. In New York alone, the New York Police Department's hate crimes unit reports that half the known hate crimes in the first two quarters of 2017 were against Muslims.

"Since the goal of such heinous crimes is to divide our nation, it is incumbent on Americans of all faiths and backgrounds to frustrate that criminal objective by standing united in the face of terror," CAIR said in a statement after the New York attack.
Awad echoes those pleas, noting that the Muslim community in Paterson is resilient. "They are not going to let anyone accuse all of us because of the act of one person."
"It is very essential these days to educate our fellow citizens, to inform them that we are not representative of every single attacker's actions," he added.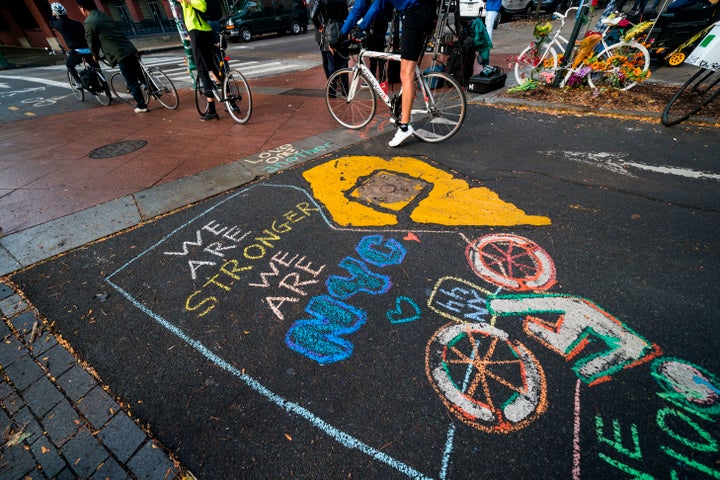 Rania Mustafa is the executive director of the Palestinian American Community Center (PACC), a nonprofit, non-political cultural center in Clifton, New Jersey, about two miles from ICPC in Paterson. PACC offers social services and a host of programs that cater to the area's large Palestinian and Arab community.
PACC was scheduled to host a cultural event this weekend with music, food and knafeh, an Arab pastry, in partnership with a popular Palestinian traveling baker group, The Bearded Bakers. The event was set to take place in South Paterson, walking distance from the New York attack suspect's apartment and the Omar mosque he attended. The Omar Mosque also received a number of threats in anonymous voicemails, the online news site NJ.com reported.
Mustafa found herself in a predicament. She could either continue with the event as planned to "show that this guy doesn't define us and we can rise above this fact." Or she could risk coming off as insensitive and draw backlash from the non-Muslim community. And, of course, she was concerned about the safety of the attendees.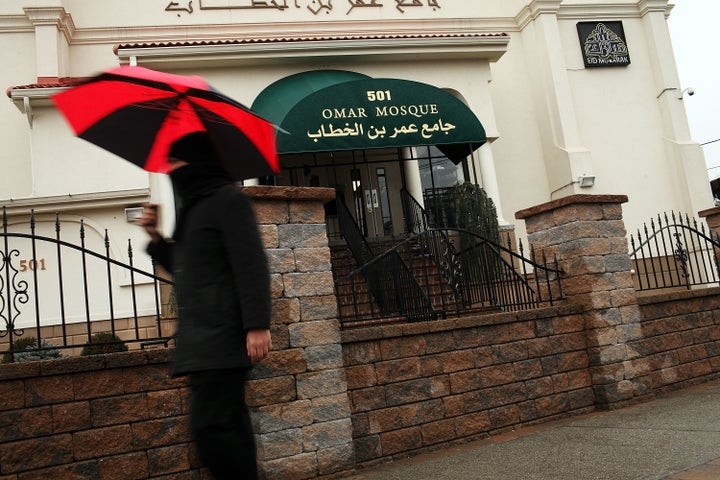 Mustafa erred on the side of safety and, after a frustrating and long deliberation with her team, decided to postpone the event.
"It was an exhausting process to come to the decision. Some people think we should have had it. Others were afraid of coming off as insensitive and having people misconstrue this event, Mustafa told Huffpost. "This event has been scheduled for over a month, but the reality is we live in a world of Islamophobia and fear, and sometimes we have to give into that because we don't want to risk giving anyone the opportunity to say anything negative."
Her concerns are valid. Donald Trump, as he campaigned for the presidency, claimed he saw "thousands" of New Jerseyans celebrating after the attacks on Sept. 11, 2001. This claim, made at a rally in Birmingham, Alabama, in November 2015, turned out to be completely false.
The arrest of a Muslim man in Tuesday's New York killings increases the anxiety. "It's honestly very frustrating. We all have to live in fear and second guess everything we do because of the actions of one deranged person," said Mustafa.
Saipov, the suspect in the truck attack, has called himself a member of the Islamic State. He was charged Wednesday with one count of material support to a terrorist organization and violence and destruction of a motor vehicle. There is little known about him other than his short stints living in several states, including most recently in Paterson, New Jersey, which has the second-largest Muslim population in the U.S., behind Dearborn, Michigan.
If given the chance to talk to the caller who left the threatening voicemails at ICPC, Awad said, he would understand his anger. "I'd tell him we feel the same exact anger and would want to take revenge ... . But we'd rather save this energy, and, instead of funneling this hate against a single community, we should funnel this energy to build our community and our nation. Saving innocent lives is all of our priorities."
Before You Go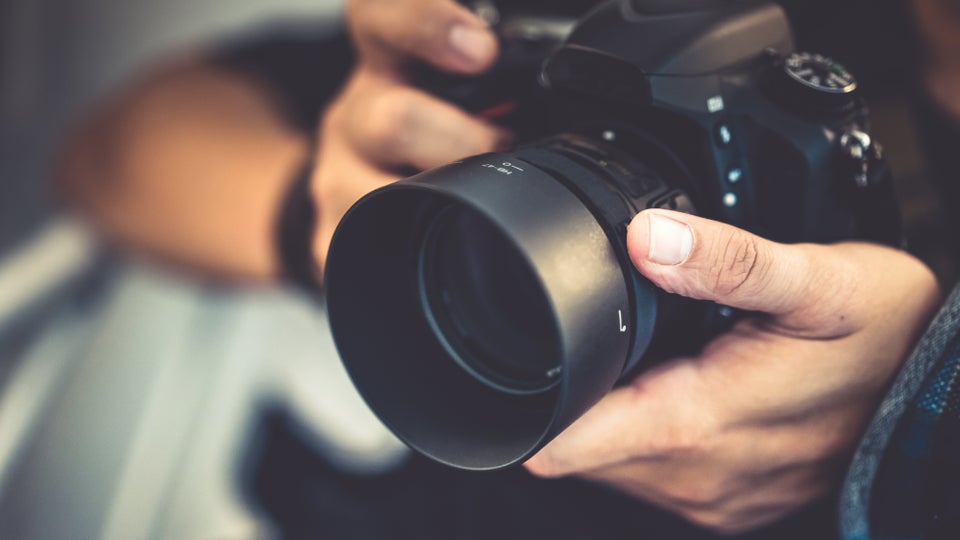 Muslims Of America
Popular in the Community