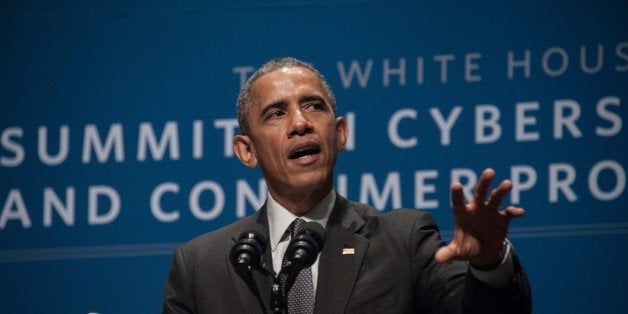 As the White House prepares to host a three-day summit next week on countering violent extremism, many high-profile Muslim and religious groups argue that the administration's efforts have unfairly singled out Muslims and the Islamic faith.
In the days leading up to the summit, Muslim Advocates said it has "serious concerns about the government's track record of treating extremist violence as though it were an exclusively Muslim problem." The prominent civil rights and legal advocacy group, which will be represented at the White House event, said the government's efforts on extremism send "a dangerous signal to members of the public that their Muslim neighbors are a threat."
The Summit on Countering Violent Extremism, which has been in the works since last fall, will begin on Feb. 17. The White House press release last month said the summit would focus on "domestic and international efforts to prevent violent extremists and their supporters from radicalizing, recruiting, or inspiring individuals or groups in the United States and abroad to commit acts of violence." The statement pointed to recent attacks by radicalized Muslims in Ottawa, Sydney and Paris.
The National Security Council will host the first two days of the event, which are supposed to shine light on American efforts -- including pilot programs in Boston, Minneapolis and Los Angeles that aim to improve relations between Muslim communities, police and the Department of Homeland Security. On the third day, the summit will move to the State Department to look at international programs, with security experts and government officials coming from United Kingdom and dozens of other nations.
According to a press release, Vice President Joe Biden is scheduled to "participate in a roundtable discussion with representatives from cities working to address the spread of violent extremism" on Tuesday, while President Barack Obama will deliver remarks on Wednesday and Thursday. The White House has not released a full schedule of events or a list of attendees.
But leaders of the largest Muslim organizations in the U.S. have said they are disappointed they weren't invited to attend. Top officials from the Council on American-Islamic Relations, the Islamic Society of North America and the Islamic Circle of North America won't be at the table next week. Several attendees of a high-profile meeting the president held with Muslims last week -- including Kameelah Rashad, Muslim chaplain at the University of Pennsylvania -- have also not been invited.
"We recognize there are people of ill intent trying to recruit American Muslims into their cause. But I think the community needs to be the one that leads on that front," said Corey Saylor, director of the Department to Monitor and Combat Islamophobia at CAIR.
The organization, which has chapters in nearly every state and dozens of cities, released a five-page paper criticizing the White House's strategy for countering extremist violence on Friday.
"Stop treating us like suspects and start treating us like assets," said Saylor, who added that public revelations about government surveillance and informant programs in their communities have made American Muslims suspicious of authorities' anti-extremism efforts.
This week, 18 non-Muslim organizations -- including the Presbyterian Church (U.S.A.), Sikh Coalition, United Church of Christ and United Methodist Church's General Board of Church and Society -- sent an open letter to Obama arguing that the White House summit "seems to single out American Muslim communities." The letter points to studies by the FBI and the Southern Poverty Law Center that indicate "the overwhelming majority of terrorist incidents in the United States" cannot be blamed on Muslims.
But Ned Price, a spokesman for the National Security Council, disputed the idea that the government is zeroing in on Muslims. "While the summit will address contemporary challenges, it will not focus on any particular religion, ideology, or political movement and will, instead, seek to draw lessons that are applicable to the full spectrum of violent extremists," he said in an email.
Some Muslim organizations and individuals will be represented at the summit.
Haris Tarin, director of the Washington office of the Muslim Public Affairs Council, said that he and his colleagues will attend to discuss a program the council developed after the Boston Marathon bombings called Safe Spaces. The program looks at how to prevent extremist ideologies from spreading within mosques and Muslim communities, and how to intervene if they do. In the past, the council has also taken part in efforts to counter online radicalization.
"We do want to counter extremism, but we also don't want to lose our civil rights on this issue," said another invitee, Oussama Jammal, secretary general of the U.S. Council of Muslim Organizations, an umbrella group. Representatives from CAIR and the Islamic Circle of North America sit on its board.
While Muslim Advocates has been critical of the summit, it was also invited to attend and will send its legal director, Glenn Katon, to share the group's viewpoint.
A few other participants have spoken publicly about going. The Minneapolis-St. Paul area, for instance, will be sending the Minneapolis police chief, the Hennepin County sheriff (who is also incoming president of the National Sheriffs' Association) and members of the region's large Somali Muslim community.
The White House has a "national strategy for empowering local partners to prevent violent extremism," set forth in 2011, which seeks to support local communities and law enforcement through conferences, trainings, grants and research. But a White House spokesman said the executive director of its Office of Faith-Based and Neighborhood Partnerships, which is tasked with outreach to religious communities, will not be part of the summit.
Calling all HuffPost superfans!
Sign up for membership to become a founding member and help shape HuffPost's next chapter
BEFORE YOU GO
PHOTO GALLERY
Most Iconic Photos Of Obama's First Term