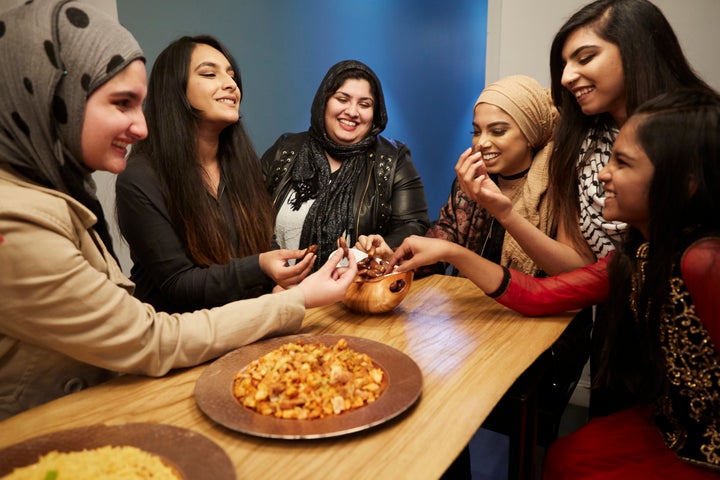 America's Muslim population is growing at a steady rate ― so much so that Muslims are projected to one day outpace Jews as the country's second-largest religious group.
Muslims have been part of America's religious landscape since the country's founding. The first wave of Muslims arrived in the U.S. as slaves, many of whom were later forcibly converted to Christianity.
Pew first began collecting estimates about the size of the country's Muslim population in 2007. Since then, the religious group appears to have grown at a rate of about 100,000 per year, fueled by high fertility rates and continued migration to the U.S.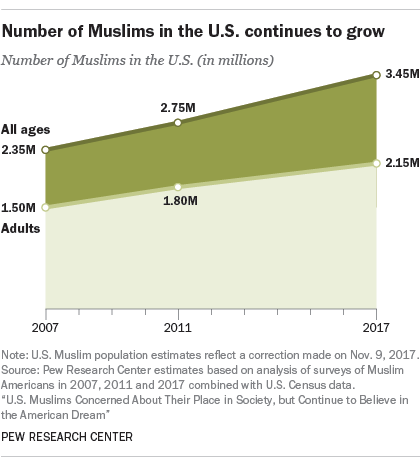 Pew projects that the Muslim population will grow faster than America's Jewish population. In early 2017, Pew reported that Jews accounted for about 2 percent of the U.S. adult population. They are currently the second-largest religious group. Pew predicts that by 2040, Muslims will become the second-largest religious group. By 2050, the American Muslim population is projected to reach 8.1 million, or 2.1 percent of all Americans.
Despite American Muslims' fast rate of growth, it is important to note that they will continue to be a religious minority in an overwhelmingly Christian country. Pew's 2014 landmark Religious Landscape Survey showed that Christians made up a whopping 70.6 percent of the U.S. adult population. On the other hand, non-Christian faiths, including Jews, Muslims, Buddhists, Hindus and others, only made up about 5.9 percent.
Support HuffPost
The Stakes Have Never Been Higher
Before You Go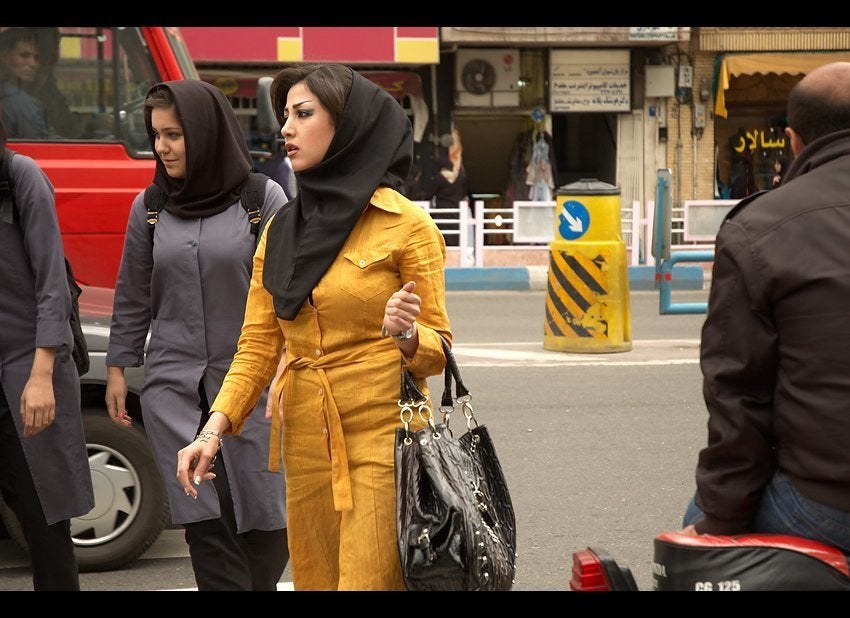 Hijabs, Niqabs, Burqas: Know Your Muslim Veils
Popular in the Community