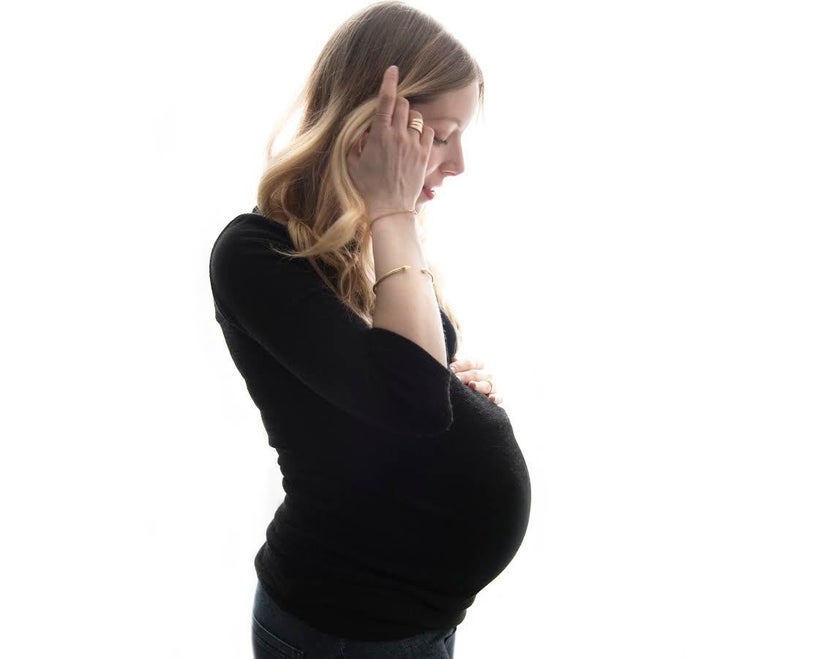 Navigating motherhood is an expedition all on its own without having to figure out what baby gear you'll need to take care of your ever-changing newborn. Between the sleepless nights, endless diaper changes, and feedings every few hours, there is a lot of pressure on moms. Not to mention, all this while new moms are dealing with childbirth recovery itself. In fact, 92 percent of working moms say they're overwhelmed with workplace, home, and parenting responsibilities. Luckily there is a lot of gear and new technology out there to assist moms.
"Each year we publish our best of baby comprehensive guide to help this new generation of millennial parents. Some of my favorite new tech items are the Owlet baby activity tracker, Naya smart breast pump, and the 4moms self-leveling car seat. Many parents aren't installing car seats correctly, this car seat takes the guess work out of the process and ensures installation is perfect, which is especially crucial when you have to uninstall and reinstall the base often. Technology is helping parents keep their babies safer and simplifying many aspects of life" says Julia Wang, Head of Digital Content at The Bump.
Getting the right gear can make adjusting to this new life easier and reduce stress. These must-have innovative products make mom-life simpler.
Breastfeeding and pumping can be very demanding, which is why the Haakaa breast pump is one of my all-time favorite items for new moms. It allows you to collect breastmilk effortlessly and saves time, which is the most valuable thing a new mom can have. Simply suction on to one side while you are breastfeeding and let it do the work for you.
If their Instagram account is any indication, moms all over love this pump! And why wouldn't they, all the accessories, from the flower stopper to the breast milk storage bottles, are Instagram-worthy. The company also makes my favorite nipple correctors which help nursing moms who have inverted or flat nipples.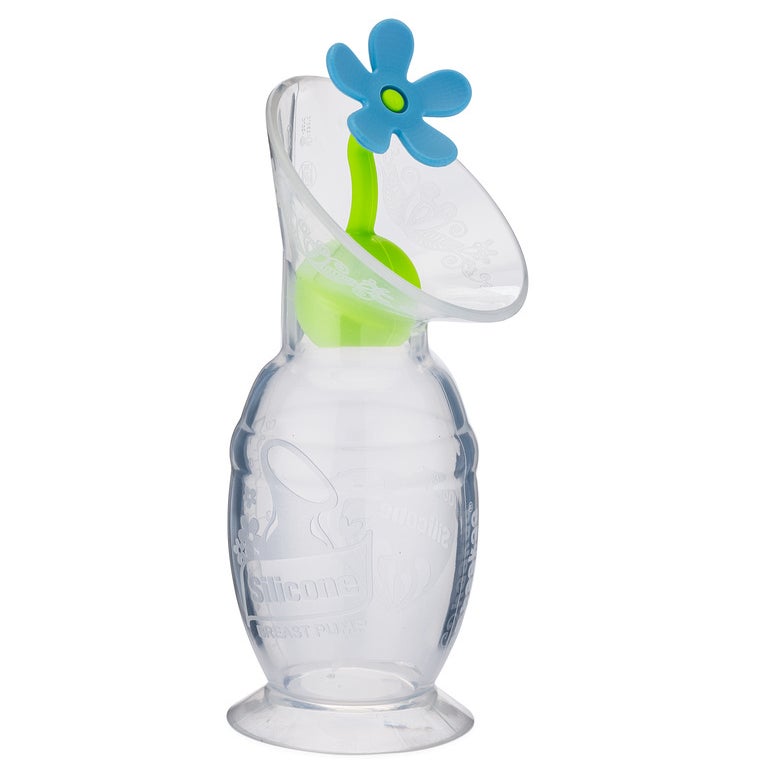 One of the biggest fears new moms have is whether their baby is okay while sleeping. The Owlet Smart Sock gives parents peace of mind and assurance by tracking the baby's oxygen and heart rate. If a baby's heart rate or oxygen fall outside a preset range, the smart sock is designed to send notifications to the base station and to a smartphone.
Owlet Baby Care was founded by a team of passionate parents who believed there had to be better resources out there for infant health. In just over one year the company has heard from more than 80 families who have reported being alerted when their baby needed them most, allowing them to intervene.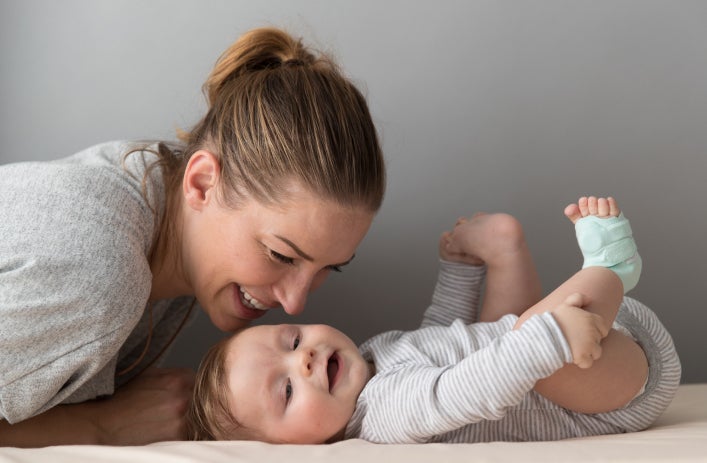 Safety is every parents top priority and choosing the right car seat is essential. The Chicco Fit2 makes it more convenient than ever for parents to keep their children rear-facing for as long as possible. Without taking up more room in your car, the Fit2 easily converts from infant to toddler position.
Chicco recently launched their TurnAfter2 campaign to create a simple rule of thumb reminder for parents when it comes to car seat safety – wait until after your child's second birthday to turn them forward-facing in the car. The American Academy of Pediatrics recommends that all children remain rear-facing in the car until at least age two, and states like New York, South Carolina and Oregon are currently discussing legislation to make that recommendation a law, joining Oklahoma, Pennsylvania, California and New Jersey who already require it. The Fit2 helps parents easily adhere to this recommendation, making it a great option for an infant to toddler car seat.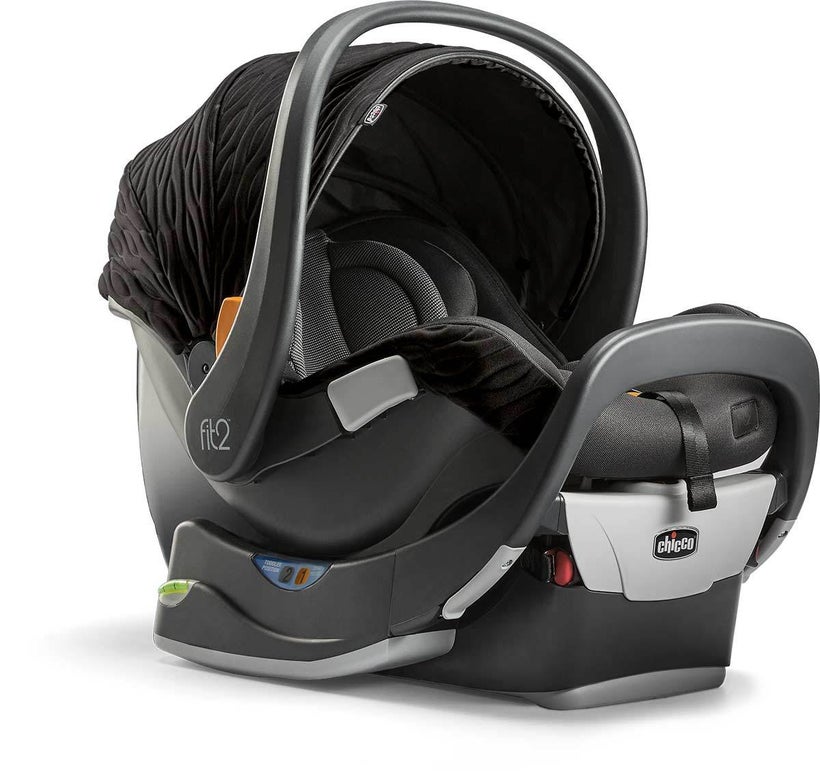 For walking around the city, you can't beat having a comfortable baby carrier. Leave the stroller at home and roam freely with the Ergobaby 360 carrier. Of all the carriers I tried, this was by far the most comfortable. It features an adjustable width bucket seat that is designed to ensure ergonomic positioning and comfort for baby in all carry positions. Not only was the Ergobaby 360 carrier voted "Best Baby Carrier of 2017" by BabyCenter moms, but was also voted the "Best Carrier" by Fit Pregnancy & Baby readers.
The Ergobaby 360 offers all carry positions, enabling parents to quickly switch baby to face out, or face towards the parent with ease. The company is also launching special edition carriers featuring iconic works from world-renowned artist Keith Haring. These special edition prints embrace Haring's distinctive artistic style, and pay homage to a shared belief in celebrating the spontaneous moments of joy that life brings.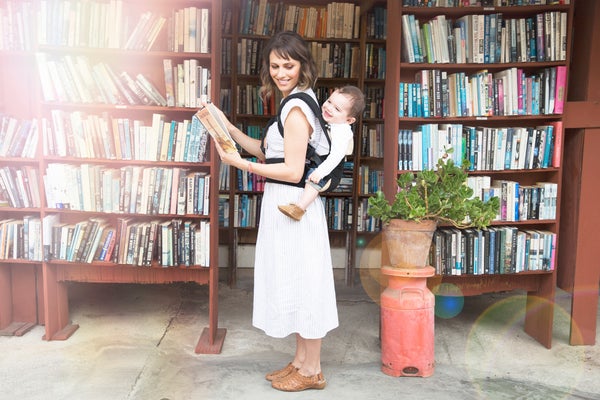 Mealtime can be messy. Tableware for little ones that is designed to be keep all the delicious goodness in the spill-proof dishes makes mealtimes more fun and tidier. The colorful range of tableware and bibs is perfect for babies. Stackable and portable with easy grip handles, moms can spend less time cleaning up, and enjoy more time watching their little ones learn how to feed themselves.
Cheeky Baby, co-founded by Cheeky Kids and celebrity chef Ayesha Curry, gives one-for-one through Cheeky's partnership with No Kid Hungry, which in turn provides parents with the tools to teach kids about giving back from a young age.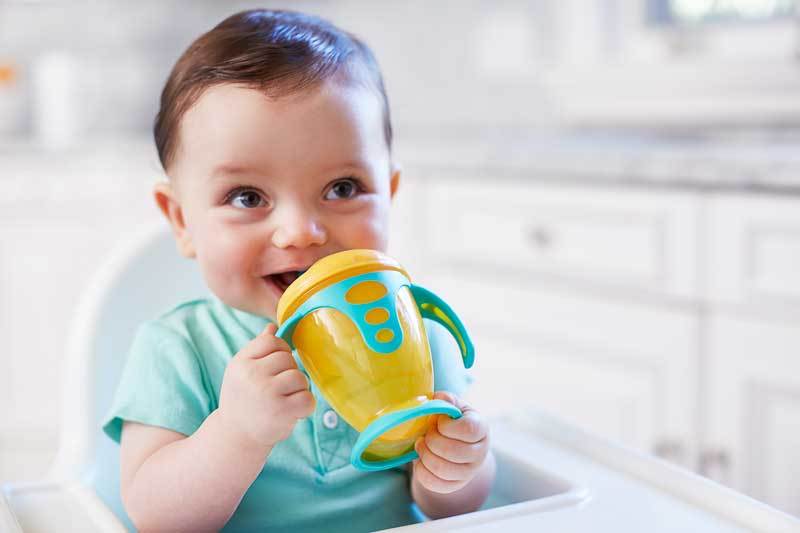 Between picking up food off the floor and washing bibs afterwards, one meal can make for more work than it should. That's why these silicone bibs with a large pocket to catch spills are an absolute must-have. Easily washable in the kitchen sink, there's no need to add more laundry to mom's already growing to-do list.
Bumkins offers all eco-friendly and organic items, allowing moms to take care of their babies without having to worry about potential allergies. In the early stages of babyhood, moms may not know which products their baby could be allergic to, so this is essential. And of course, it's a win-win for the environment too.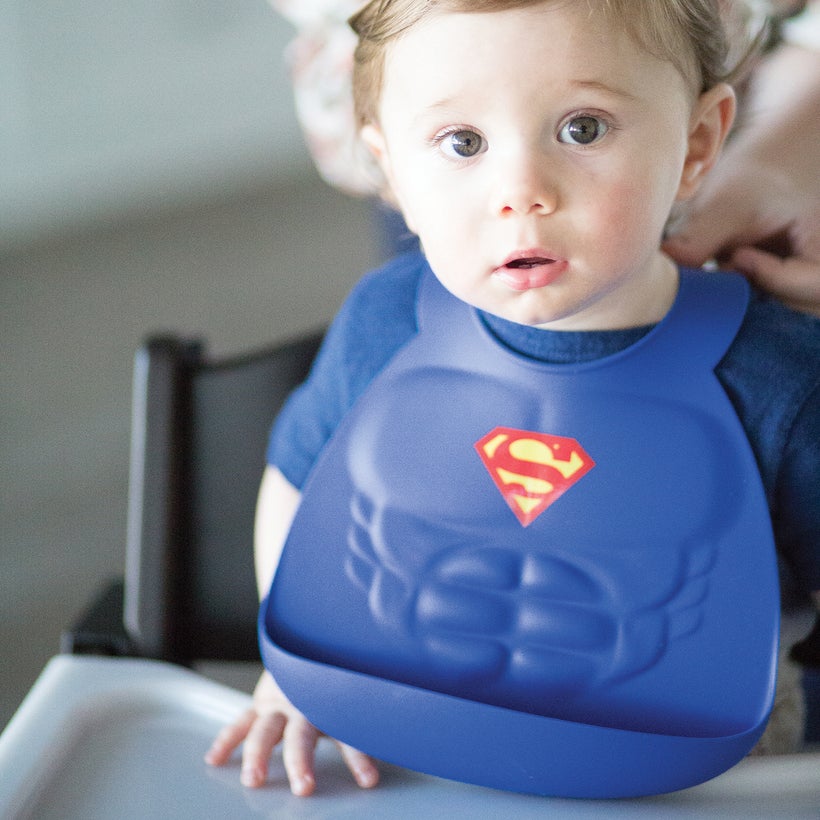 Becoming a parent doesn't mean you can't do all the things you used to, and portable-friendly baby gear makes doing those things easier. The Pop 'n Play Deluxe Playard keeps baby contained in a safe area when traveling, at the park, or on the beach. Setting it up is easy and it provides 14 feet of play space with mesh sides for easy visibility and air flow. Moms can feel comfortable knowing their baby is in a safe space, whether in their home or out and about. To protect babies from harmful sun-rays, a full size canopy can be attached to the playard, blocking out 98% of UVA/UVB rays.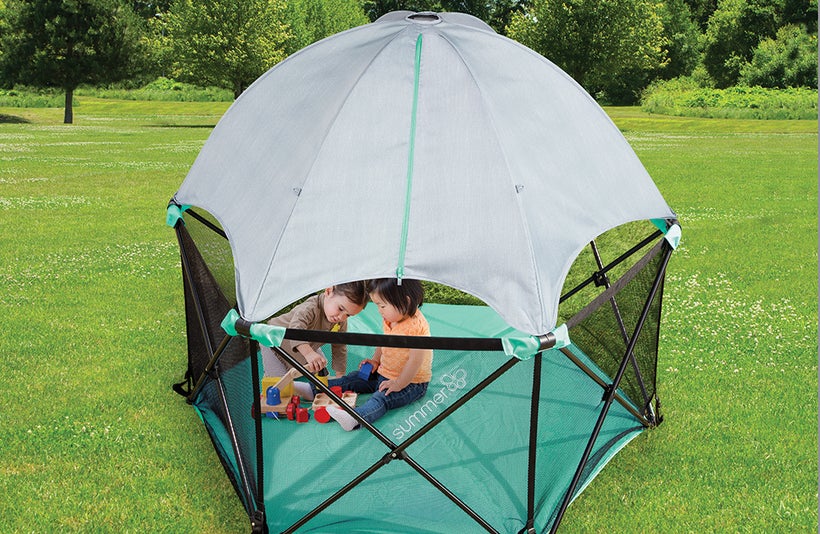 Getting babies to sleep can take hours and involve everything from bath time, story time, to feeding and rocking. Any mom will agree that once the baby is asleep, you don't want anything to wake them up, especially their own startle reflex. Swaddling babies makes them feel more safe and secure, and helps prevent them from waking up when they are startled. The ergoCocoon swaddles are designed to be both easy to use and difficult to escape from. The simple zip up design keeps babies snug and securely swaddled without the need for complicated wrapping, making mom's job much easier.
Made from skin-friendly, breathable organic cotton, the swaddles are comfortable and the bell shaped bottom provides extra leg room. For babies that prefer a little more freedom or are ready to transition out of a swaddle, the ergoCocoon has buttons in the armholes that can be used to convert from a swaddle to a sleeping bag.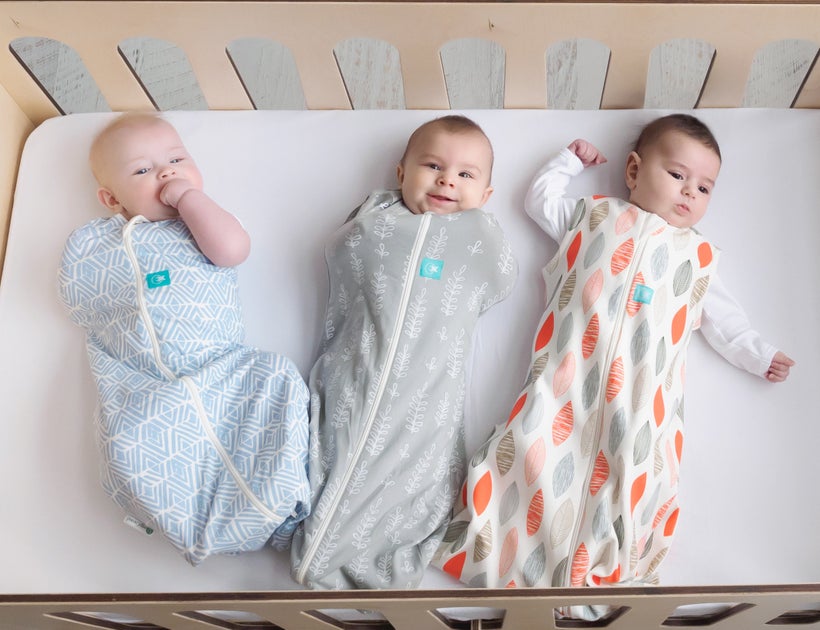 Globetrotting parents don't have to change their traveling lifestyle, just take baby along. No more debating if a stay-cation would be better than getting on an airplane with your infant. The FlyeBaby hammock-style infant airplane seat allows for easy, safe and hands-free travel.
Parents don't have to worry about being tied up with their restless infant on their lap. This portable seat simply attaches around your waist and to the seat in front of you, creating a comfortable hammock-style seat that safely supports your child and allows you to tend to him/her. Color-coded straps make it easy to set up and a 5-point restraint harness keeps baby safe and comfortable. But note that it's always best to check with airlines to ensure they allow you to use this product, as policies differ between airlines.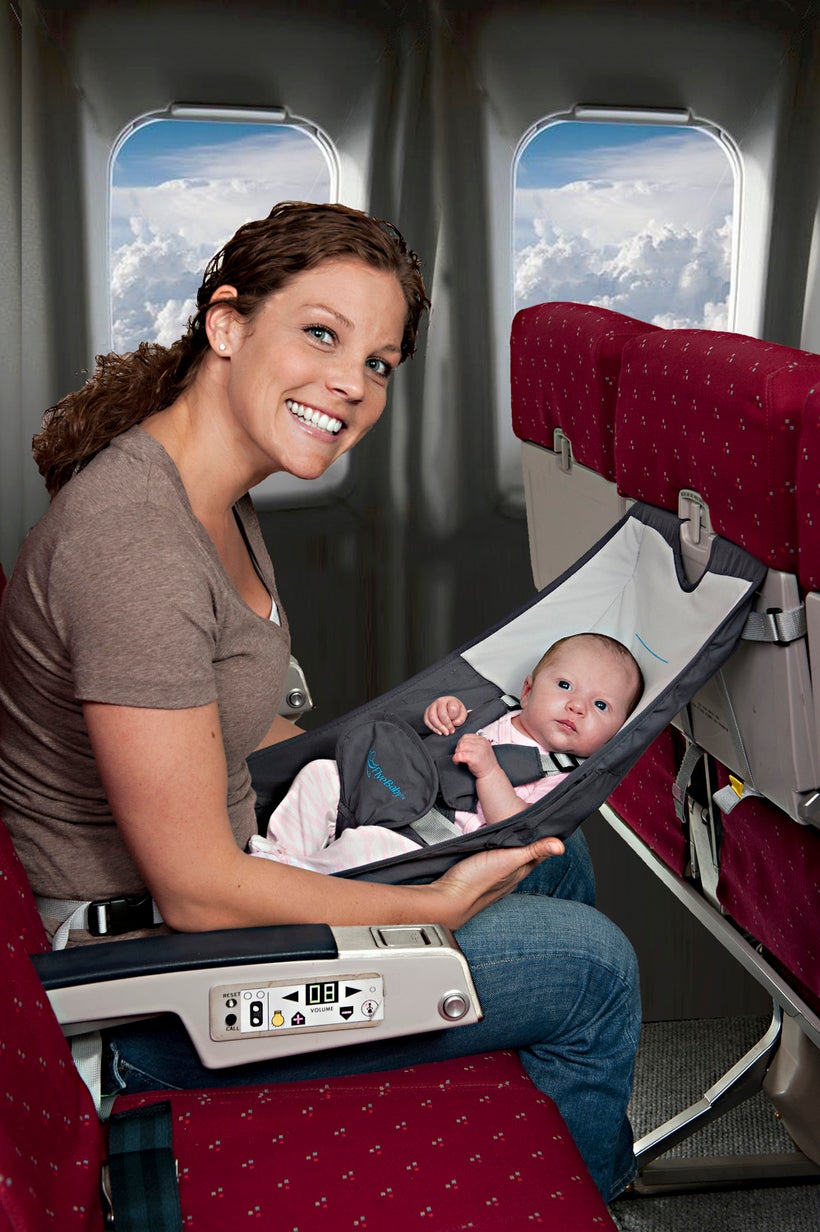 Calling all HuffPost superfans!
Sign up for membership to become a founding member and help shape HuffPost's next chapter
This post was published on the now-closed HuffPost Contributor platform. Contributors control their own work and posted freely to our site. If you need to flag this entry as abusive,
send us an email
.