News flash: Summer is going by way too quickly. Technically it ends in September, but we all know that summer, real honest-to-goodness summer, is just June, July and August.
So, what have you done with your summer? Have you checked off all those must-have moments that you pictured yourself doing at the beginning of the season? If you haven't, get moving. After all, you only have a bit over a month to let loose and soak up some sun.
Basically, if you haven't done everything on this list thus far, you haven't even summered properly yet. So get to it!
1. Jump, whichever way your heart desires, into a refreshing body of water.
If your hair hasn't gotten wet, it doesn't count. And if you've already done it, do it again.
2. Enjoy the tasty experience that is devouring a hot dog.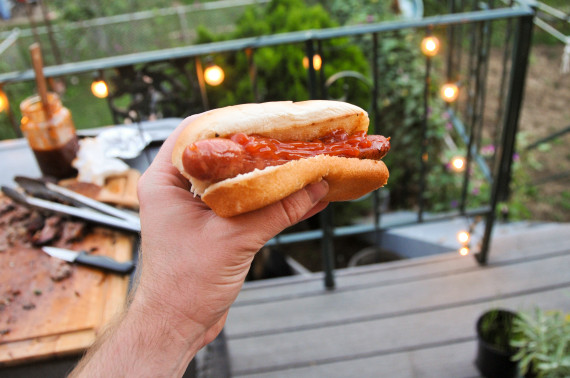 Hopefully you took care of this on July 4.
3. Catch an outdoor movie screening at your favorite park.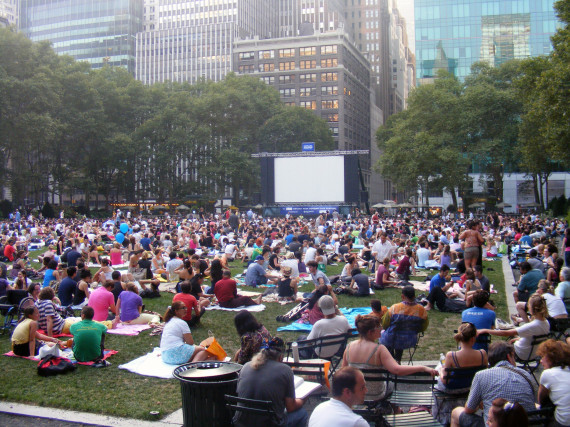 4. And slurp down a frozen (spiked) beverage of some kind.
You don't even have to get fancy, just freeze your beer.
5. Treat yourself to a new pair of shades. You can never have too many.
6. And invest in a new swimsuit -- it's about that time.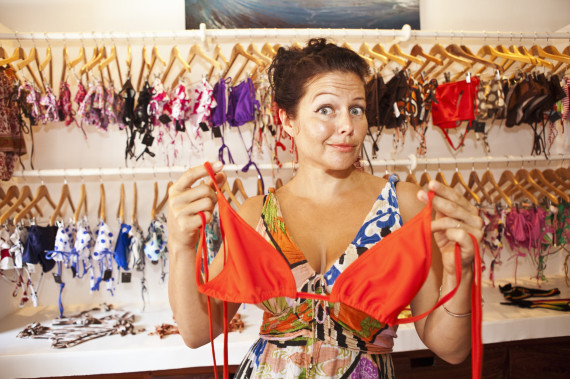 7. Stuff your face with some juicy watermelon.
Note: You don't have to eat a whole one.
8. Watch all the sports that have been happening. And by "watch" we mean post up at a bar with friends and pretend to care about them.
9. Take a "sick day" when you're not even really sick. *Cough, cough* "Must have come down with something."
10. Spend a whole day just lying in the grass.
Hopefully you've felt the grass beneath your toes (or hands) more than once this summer.
11. Go for a bike ride like you used to when you were a kid.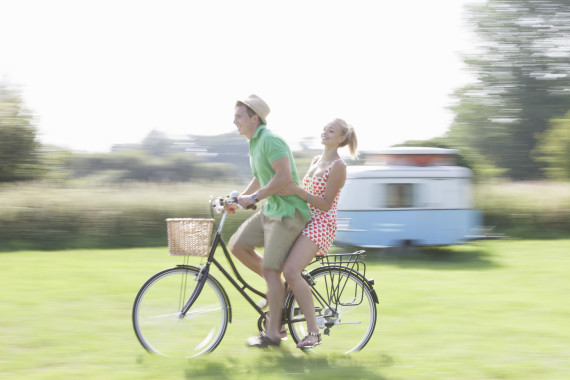 If you don't have one, rent one.
12. Take time to schedule a picnic with friends.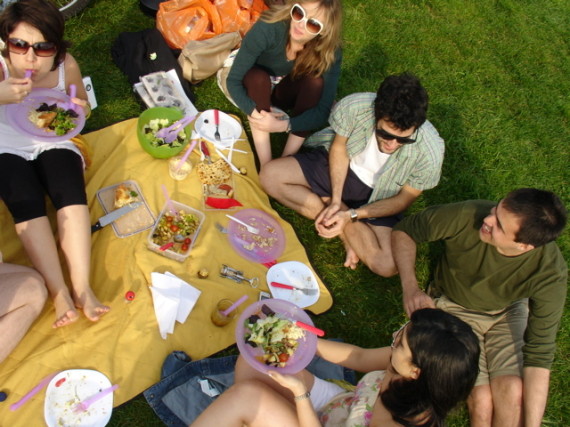 And eat all the grapes, cheeses and crackers this world has to offer.
13. Take a detour, or ten, towards the beach.
I mean, this is Summer 101.
14. "Rooftop" on all the rooftops this summer.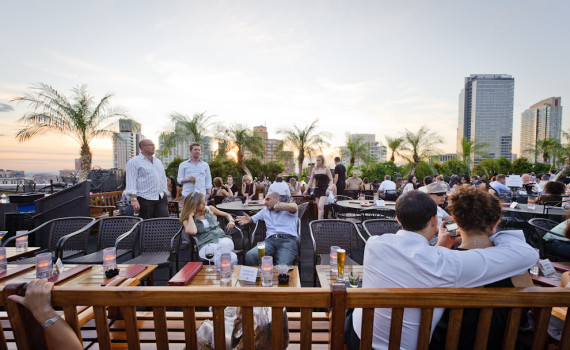 If you're not using rooftop as verb by now, then you haven't done nearly enough of it.
15. Experience the magic that is BBQ fingers at least once.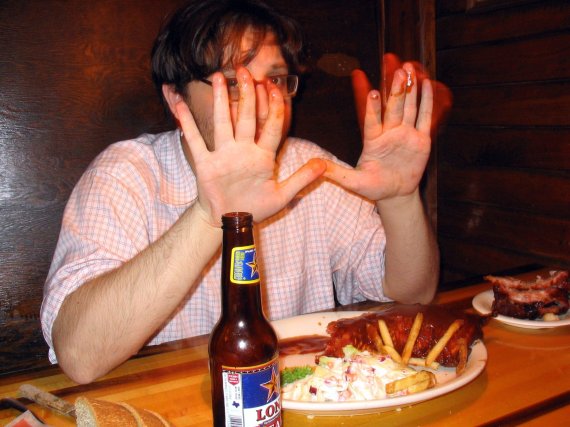 16. You should probably* take a weekend trip or two.
17. And ride all the carnival rides -- all of them.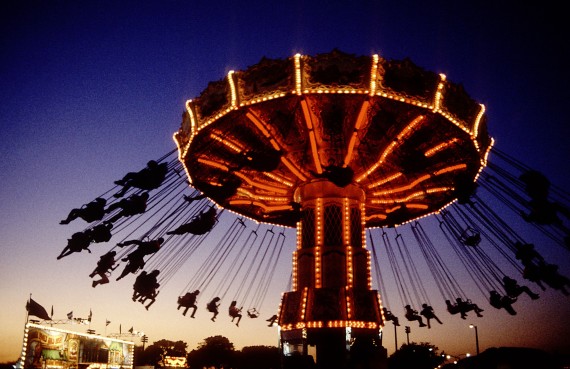 Or almost throw up after riding just one while you remember that you're too old for this crap.
18. Eat tons of ice cream, because it's the only way to fight the scorching heat. Yeah, you're all over it!
19. And if not, at least take advantage of those beautiful, late sunsets...
Because once it starts getting dark earlier, that's it, there will be no more summer.
Run, friends, don't walk.
There's still tons of time to get your summer on!
Related
Before You Go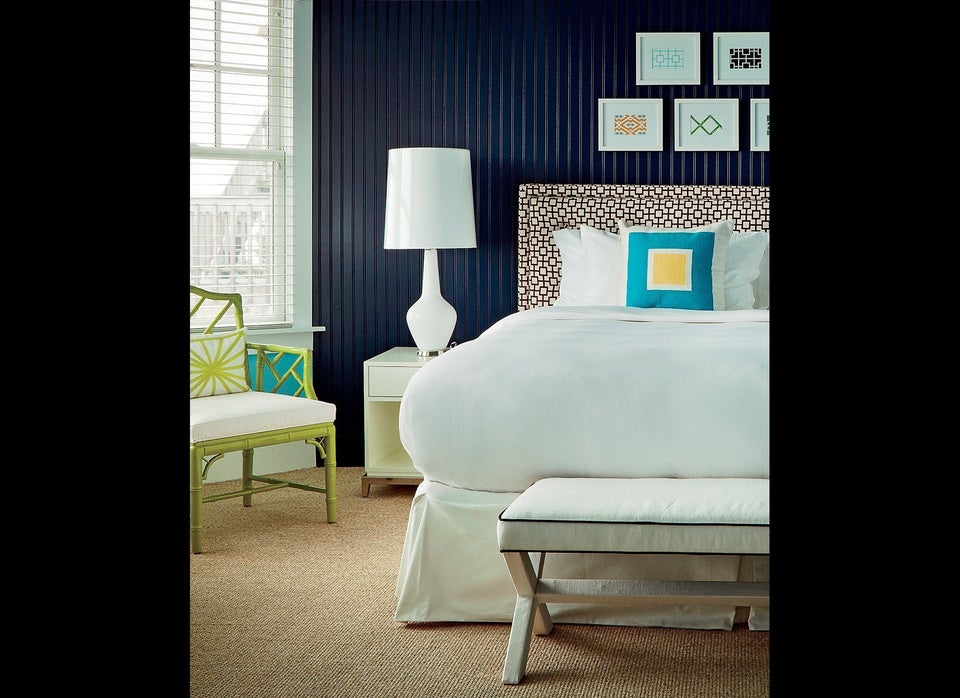 Ideas for Your Best Summer Ever