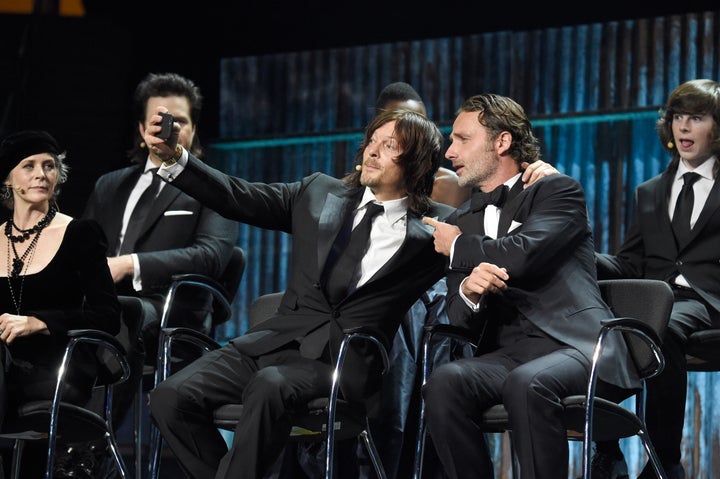 If you thought the "Walking Dead" couldn't get any cooler, you're messing with the wrong people.
The AMC show held a special premiere event at Madison Square Garden on Friday, and it was pretty much everything a fan could ask for. The event kicked off with a screening of the Season 6 premiere followed by a Q&A that was really just one big crazy "Walking Dead" family reunion.
Here are 12 must-see moments: (Warning: Spoilers below!)
1. Norman Reedus rode a motorcycle on stage. Because duh.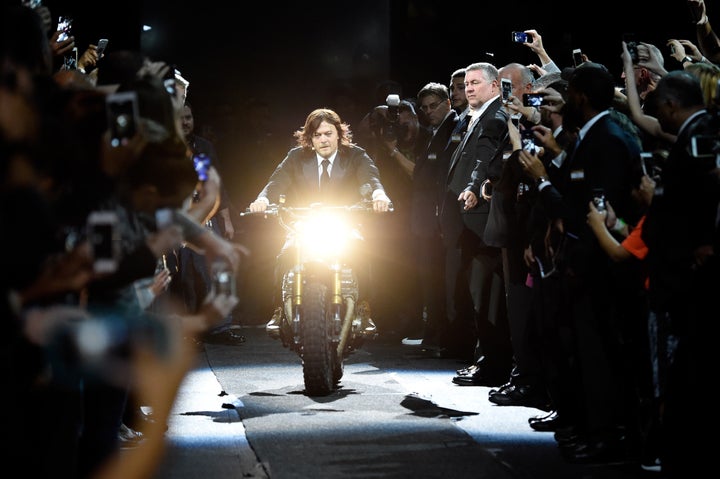 ... While a bunch of walkers were apparently just standing around taking photos.
2. Everyone lost it when Rick Grimes was announced.
Carl! Are you seeing this, Carl!?
3. Michael Cudlitz broke out a kilt.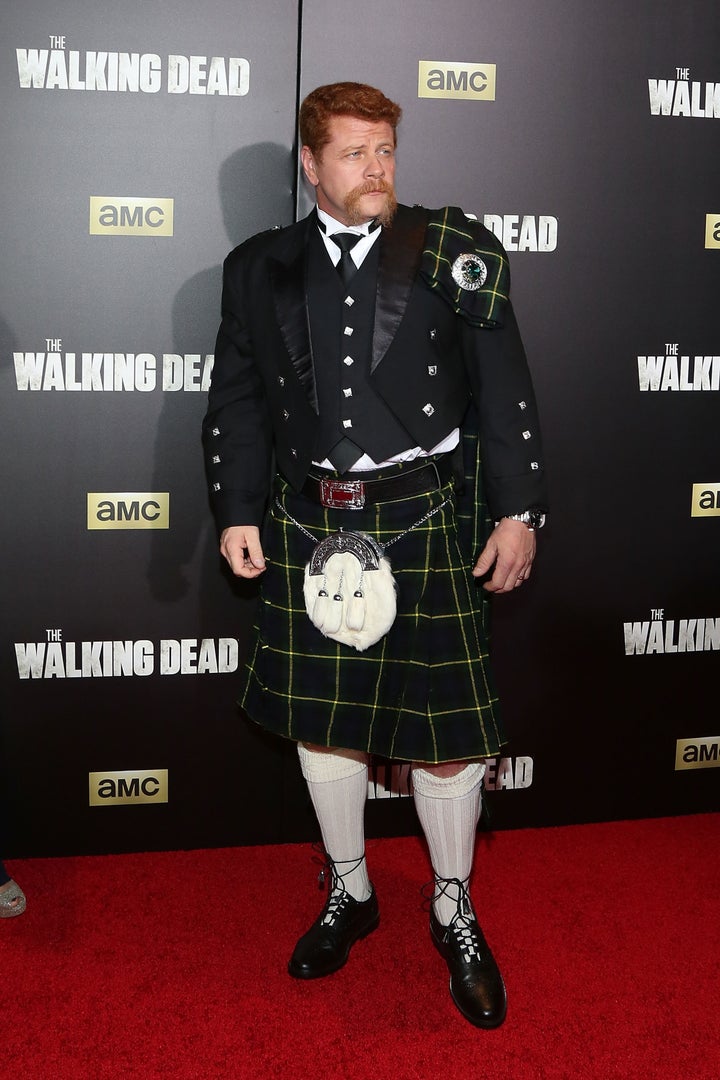 Who cares? That kilt game is strong.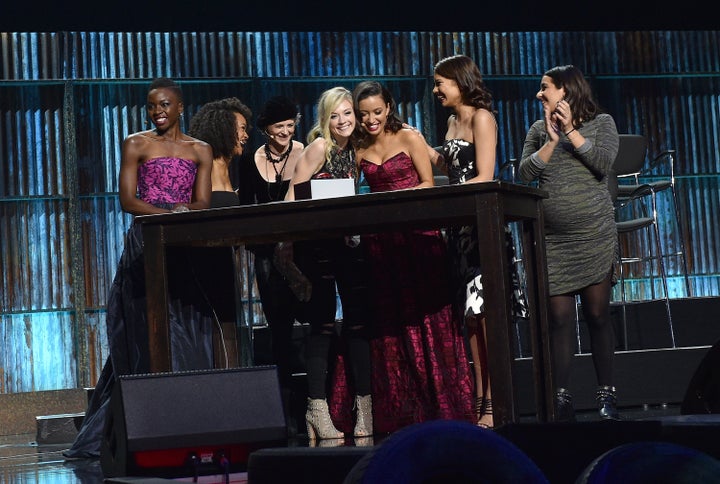 Actress Emily Kinney showed up to play "Walking Dead"-style "Family Feud." 
5. AMC showed pictures of the cast when they were kids.
Later, Eugene, aka actor Josh McDermitt, said his pet in the apocalypse would be Andrew Lincoln's childhood sweater.
OK, how many times do you have to kill this guy?
Actor Jon Bernthal surprised EVERYONE by showing up onstage and using a bunch of colorful words to say how "Walking Dead" was the best show on TV. No argument here.
7. Then he hugged it out with Rick Grimes.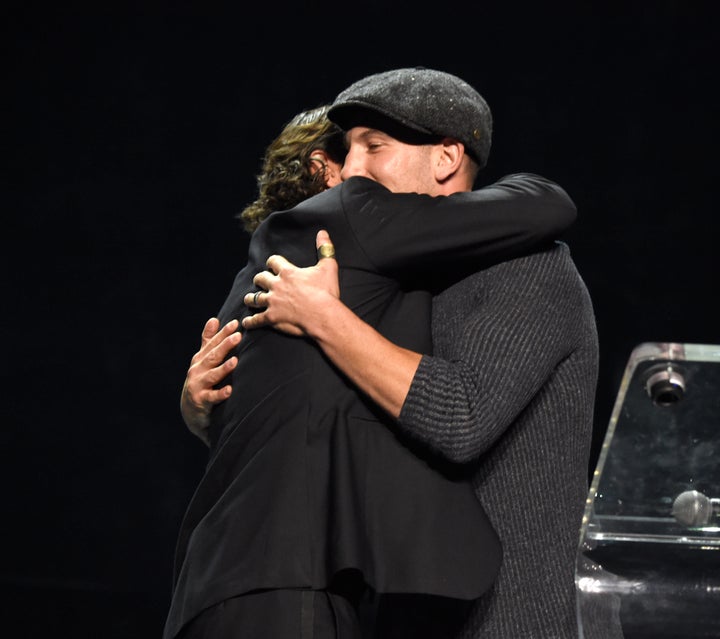 Watch out, Shane. That guy bites people's throats.
Actor Scott Wilson brought Hershel Greene back from the grave to get inducted into the "Walking Dead" Hall of Fame. 
9. But you can't escape when Rick Grimes wants to hug it out.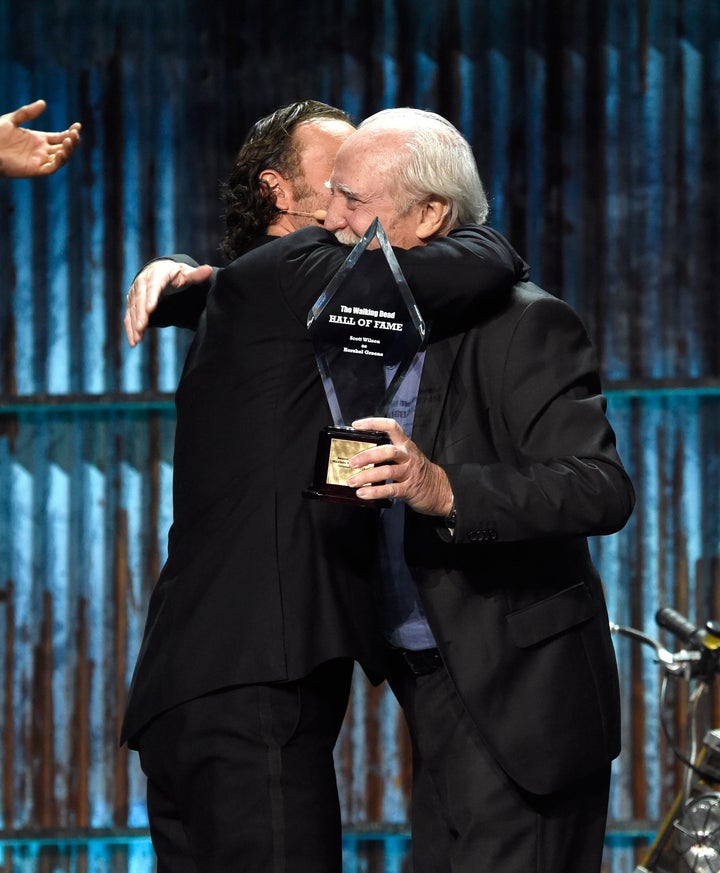 Same advice. Just watch your throat.
10. After getting booed, Father Gabriel told the crowd to "bring it on."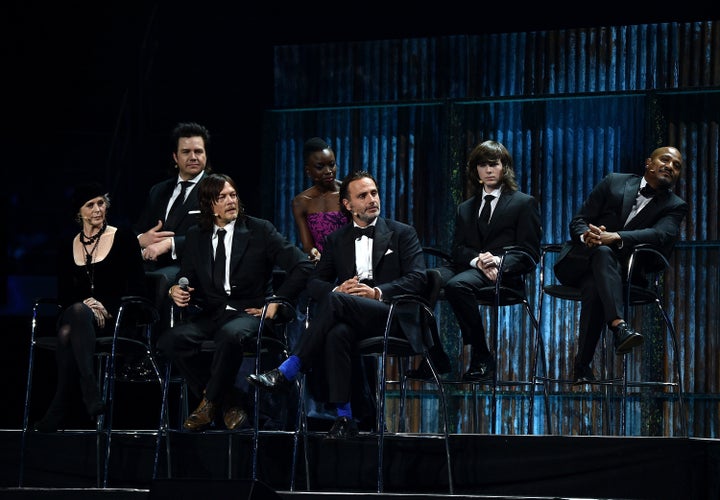 Actor Seth Gilliam had fun despite everyone pretty much hating on his character. Sorry, dude. Gabriel stinks on ice.
IronE Singleton came back. But all we can say is, "T-Doggggg!!!!"
12. To close the night, the cast and fans attempted to break the record for most selfies at once.
We are all now officially the walking dead.
"Walking Dead" Season 6 premieres Sunday on AMC.
PHOTO GALLERY
The Walking Dead
Calling all HuffPost superfans!
Sign up for membership to become a founding member and help shape HuffPost's next chapter