There are more than two-dozen exhibitions by New American Paintings' alumni on view this month. Among them are the always environmentally conscious Alexis Rockman at Baldwin Gallery in Aspen, hot Chicago export Scott Reeder at Lisa Cooley in New York City, and the extraordinary Sarah McEneaney at Locks Gallery in Philadelphia.
I am not overstating it when I say that Sarah is one of my favorite painters working today. Her ability to construct space intuitively gives her intimately-scaled egg tempera paintings a shocking immediacy. It might be tempting to lump Sarah in with the widespread trend of "faux-naïve" that has been pervasive in the last decade, but there is nothing "faux" about her paintings. My sense is that there is no strategic impulse at work at all. Sarah's pictorial language simply is what it is, and it can be no other way.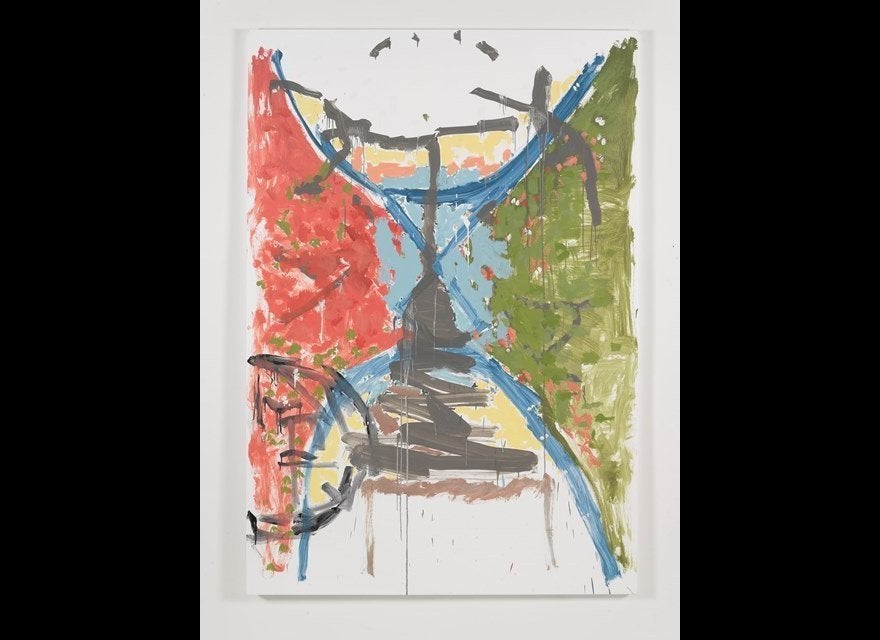 Must See Paintings Shows: November 2013
As always, New York City has a lot to see. On the blue-chip side of the fence, be sure to see Brice Marden's show of graphite drawings at Matthew Marks, and David Zwirner's inaugural exhibition of works by Ad Reinhardt. Mid-career painter, Dan Walsh, continues to look great in his latest outing at Paula Cooper Gallery (it was just announced that Walsh will be included in the 2014 Whitney Biennial). In terms of emerging artists, I am most excited about Richard Aldrich at Bortolami, Michael Williams at CANADA, and Ann Craven at Maccarone.
Looking to other parts of the country, and in no particular order, I am excited about: Rebecca Ward at Barbara Davis Gallery in Houston, Jonas Wood at Shane Campbell Gallery in Chicago, Dianna Molzan and Jim Shaw (both in Los Angeles) at Overduin and Kite, Blum and Poe, (respectively), Jessica Dickinson at Altman Siegel in San Francisco and, another one of my personal favorites, the now ninety-three-year-old Gaylen Hansen at Linda Hodges Gallery in Seattle.
New American Paintings magazine is a juried exhibition-in-print, and the largest series of artist competitions in the United States. Working with experienced curators, New American Paintings reviews the work of thousands of emerging artists each year. Forty artists are selected to appear in each bi-monthly edition, many of whom go on to receive substantial critical and commercial success. Additional content focuses on the medium of painting, those who influence its direction, and the role contemporary painting plays within the art world. Visit New American Paintings for more information or to subscribe.
Related
Popular in the Community