I have written a lot about the pervasiveness of abstraction over the past few years. This month, things feel a bit different, as a remarkable number of first-rate representational painting, and in particular figurative painting, exhibitions are on view at galleries throughout the country. What is most notable to me is that a growing number of emerging artists seem to be unabashedly embracing aspects of art history that pre-date the 20th century.
In New York, be sure to catch Vera Iliatova's soon-to-open show at Monya Rowe Gallery and Benjamin Senior's stunning exhibition at James Fuentes (reference points for Senior include Piero della Francesca and Poussin). Both artists are well versed with art history, and both have serious technical chops. In Chicago, Ann Toebbe opens a show at Ebersmoore next week in which the figure adds a new level of complexity to her already psychologically-charged interiors. In Los Angeles, be sure to catch the soon-to-close exhibition by New American Paintings alum Travis Collinson at Maloney Fine Art, and Henry Taylor, who will open later this month at Blum & Poe.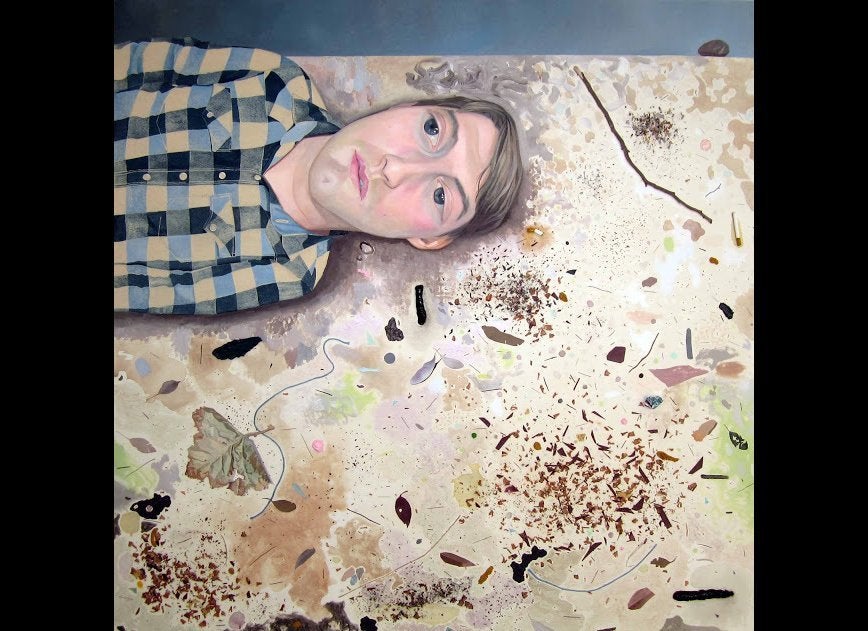 February 2013 Must-See Paintings
For those more interested in non-objective work, there is plenty on view. Aaron Bobrow will open at Andrea Rosen Gallery this month. Also, in Chelsea, the rarely seen work of Italian painter Giorgio Griffa offers a clinic in how less can be more at Casey Kaplan. One of the curators of the 2014 Whitney Biennial, artist Michelle Grabner, has new work at Shane Campbell Gallery in Chicago. In San Francisco, Noam Rappaport, whose investigations into the nature of painting and the space between painting and sculpture have been much talked about, opens at Ratio 3.
New American Paintings magazine is a juried exhibition-in-print and the largest series of artist competitions in the United States. Working with experienced curators, New American Paintings reviews the work of thousands of emerging artists each year. Forty artists are selected to appear in each bi-monthly edition, many of whom go on to receive substantial critical and commercial success. Additional content focuses on the medium of painting, those who influence its direction, and the role contemporary painting plays within the art world. Visit New American Paintings for more information or to subscribe.
Related
Popular in the Community