I looked at a lot of art while hunkering down to escape the subarctic temperatures blasting through Boston and much of the country last week. My monthly review of more than 400 gallery shows yielded close to one hundred must-see painting shows, three dozen of which involve New American Paintings' alumni.
Among the NAP artists on view are Radcliffe Bailey at Jack Shianman Gallery in New York City (the mid-career, Atlanta-based artist's work was the focus of a stellar museum exhibition that traveled to various institutions in 2011 and 2012); John Sparagana at Corbett vs. Dempsey in Chicago; Astrid Bowlby at Gallery Joe in Philadelphia; and in Los Angeles, 2010 NAP Artist of the Year, Annie Lapin, and Matthew Penkala, at Honor Fraser and Western Project, respectively. I am extraordinarily fortunate to be hosting a show by longtime University of Iowa Professor, John Dilg, whose work I was first introduced to many years ago while working on Issue #11 of NAP.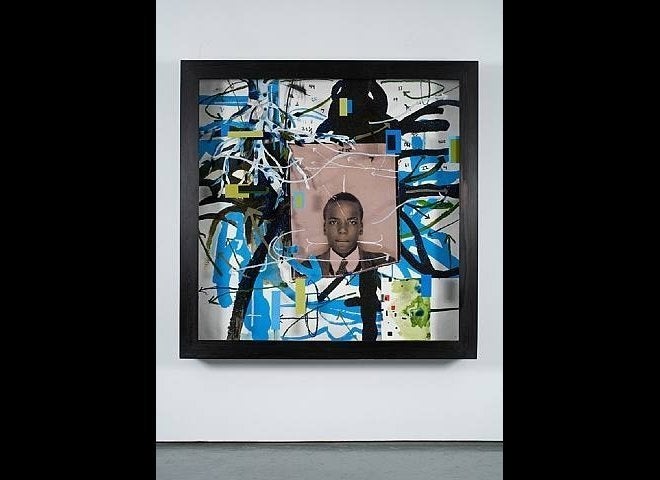 Must See Painting Shows: January 2014
There are two noteworthy gallery shows of artists who made their reputations in the earlier part of the 20th century: works by Regionalist Thomas Hart Benton are on display at Alan Avery Art Company in Atlanta, and Mr. Push/Pull, Hans Hofmann, whose students included a number of prominent "second generation" Abstract Expressionists, is on view at Ameringer|McEnery|Yohe in New York City. Emerging painters look particularly strong this month, including: Alexandra Grant at Lora Reynolds Gallery in Austin; Zoe Nelson at Western Exhibitions in Chicago; Laeh Glenn at Altman Siegel in San Francisco; and in New York City, Anke Weyer at Canada, Davina Semo at Marlborough Chelsea, Angelina Gualdoni at Aysa Geisberg Gallery and Kour Pour at Untitled.
If abstraction is not your thing, there are plenty of painters exhibiting who work with imagery, some in a more traditional mode. In Chicago, eighty-something Jane Freilicher will have a one-woman show at Chicago's Valerie Carberry Gallery. Maine-based painter Gideon Bok has a soon-to-close solo show of paintings depicting the interior of his studio at Barry Whistler Gallery in Dallas. In New York, be sure to catch Yvonne Jacquette at DC Moore, Steven Assael at Forum Gallery, and Robert Bechtle at Gladstone Gallery.
New American Paintings magazine is a juried exhibition-in-print, and the largest series of artist competitions in the United States. Working with experienced curators, New American Paintings reviews the work of thousands of emerging artists each year. Forty artists are selected to appear in each bi-monthly edition, many of whom go on to receive substantial critical and commercial success. Additional content focuses on the medium of painting, those who influence its direction, and the role contemporary painting plays within the art world. Visit New American Paintings for more information or to subscribe.
Popular in the Community