So I got a little carried away this month. There are so many strong shows around the country that this month's must see list contains twenty-eight exhibtitons, and I could have easily added more.
It is a big week in the New York art world as multiple art fairs come to town, including The Armory Show, VOLTA and The ADAA Art Show, and the 2014 installment of the Whitney Biennial opens. Art dealers know an opportunity when they see one, so don't be surprised to see a number of Biennial artists well represented in the various art fairs. I want to congratulate two New American Paintings' alumni, past cover artist Keith Mayerson and Chicago-based Molly Zuckerman-Hartung, on their inclusion in this very painter friendly Biennial. Both are also currently featured in commercial gallery shows at Derek Eller Gallery in New York City and Corbett vs. Dempsey In Chicago, respectively.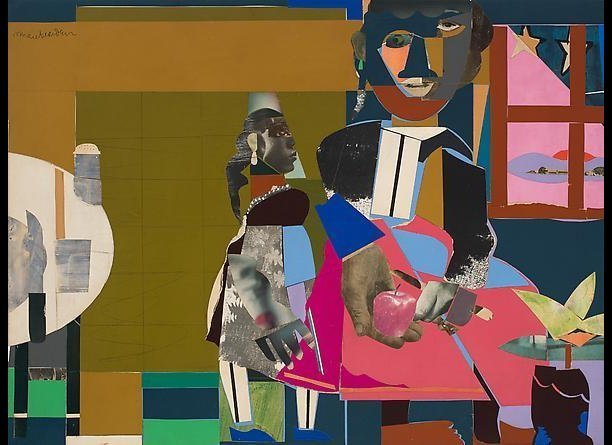 Must See Painting Show: March 2014
There are close to three-dozen NAP alumni on view around the country. In Los Angeles, Ben Weiner continues to impress with his painterly chops. His just opened show at Mark Moore Gallery includes stunning examples of his large-scale photorealist/abstract images, as well as a new series of small-scale works made with some interesting materials. Right nearby in Culver City are Brian Porray's show at Western Project, and a soon-to-open solo of work by 2013 MFA Annual artist and Yale grad, Evan Nesbit. Four extremely talented LA-based NAP alumni are currently having solo shows in New York City, including Lisa Sanditz at CRG Gallery, Iva Gueorguieva at Ameringer|McEnery|Yohe, Sarah Cain at Galerie Lelong, and the young and already in demand Brenna Youngblood at Tilton Gallery (Youngblood will be the focus of an exhibition at the Contemporary Art Museum St. Louis later this year).
Some months seem to favor mid-career and established artists, but emerging talent is on view everywhere in March. In Chicago, William J. O'Brien, who works in a range of media - from ceramics to painting - opens a show of new work at Shane Campbell Gallery (the artist is currently having his first comprehensive museum survey at the Museum of Contemporary Art, Chicago). In San Francisco, Altman Sigel is presenting the delicate paintings of the Japanese artist, Shinpei Kusanagi. In Minneapolis, the young and on-the-move David Petersen Gallery is exhibiting new paintings by hometown emerging artist, Scott Nedrelow.
I don't even know where to begin with New York City. Shows by emerging artists that I am excited about include: Ethan Cook at American Contemporary, Jordan Kantor at Churner and Churner, Mika Tajima at Eleven Rivington, Gabriel Hartley at Foxy Production, Liam Everett at On Stellar Rays, Donelle Woolford at Wallspace, and Ned Vena at Real Fine Arts in Brooklyn. One of our favorites at NAP, Summer Wheat, opens a show at the Lower East Side space, Pocket Utopia, on March 16th, and will also be the focus of a solo booth presentation with Samson at the Nada New York art fair in May.
New American Paintings magazine is a juried exhibition-in-print, and the largest series of artist competitions in the United States. Working with experienced curators, New American Paintings reviews the work of thousands of emerging artists each year. Forty artists are selected to appear in each bi-monthly edition, many of whom go on to receive substantial critical and commercial success. Additional content focuses on the medium of painting, those who influence its direction, and the role contemporary painting plays within the art world. Visit New American Paintings for more information or to subscribe.
Related
Popular in the Community