Gagosian New York will be presenting Buddha's Fingers (2014–15), one of the late Chris Burden's last works. Beginning with a series of startling actions in the early 1970s, Chris Burden challenged his own mental and physical limitations, as well as the boundaries of art and performance. Shut inside a locker for five days (Five Day Locker, 1971); shot in the arm (Shoot, 1971); and nailed through the palms of his hands to the roof of a car (Trans-fixed, 1974), he sought to reflect the violence that defined American politics, society, and media at the time. 
January 14th – February 27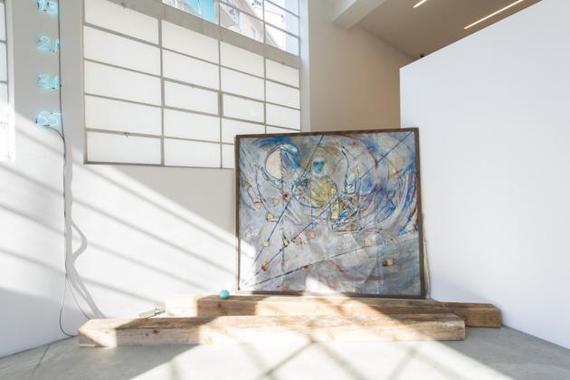 Gladstone Gallery will be presenting an exhibition of works by Marisa Merz. The exhibition features painting, sculpture, and works on paper, highlighting Merz's pioneering role since the mid-1960s as a central figure and the only female artist in the Arte Povera movement. Throughout Merz's oeuvre, the figure of the face emerges at times in arabesque lines of graphite, or radiant gold leaf, or molded from clay. Each reveals a ghostly configuration of abstracted features that defy expressions of individual identity, fixing each form in a state of suspended time. 
Alexander Gray Associates will be presenting an exhibition of work by interdisciplinary artist and writer Coco Fusco, screening for the first time together a survey of her seminal videos created over the past two decades. Premiering is her latest installation Confidencial, Autores Firmantes (2015), which examines Cuba's systematic censorship of key literary voices during the 1970s. Featuring works from the early 1990s through the present, the exhibition focuses on Fusco's critical examination of the politics of identity, military power, the history of racial thought, and post-revolutionary Cuba.
Marian Goodman will be presenting a major exhibition of two multiscreen film installations by William Kentridge. Kentridge presents us with part carnival, protest, and exodus: a 45 metre caravan traversing in a sphere around us with figures in procession, a form the artist invoked in his 1999 Shadow Procession. About the processional form, Kentridge says: "In some ways we first come across it in Plato's Allegory of the Cave. In a prelude to talking about the responsibility of the philosopher king, he describes people walking behind a screen carrying wooden and stone objects in their hands, their shadows thrown onto the wall opposite the prisoners shackled in the cave watching the shadows."
Marcel Dzama and Raymond Pettibon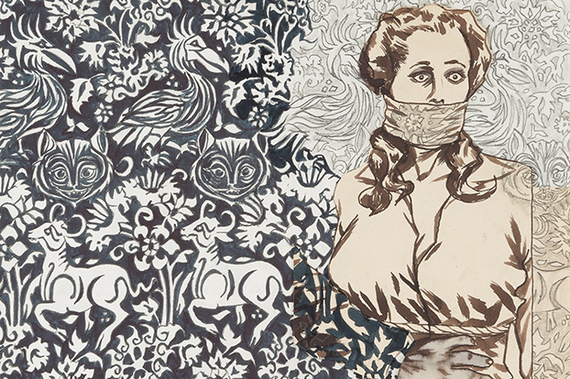 David Zwirner will be presenting an exhibition of collaborative works by Marcel Dzama and Raymond Pettibon. Gallery artists since 1998 and 1995 respectively, this is the first time the pair has worked together. The drawings were originally created for a zine published by David Zwirner Books to coincide with Printed Matter's New York Art Book Fair at MoMA PS1 (September 2015). The collaboration began in Summer 2015 with the artists swapping the first of a series of drawings to be completed by the other. In a variation of the "exquisite corpse" method in which a partner is only given portions of an otherwise concealed drawing to work on, Dzama and Pettibon developed each other's compositions through illustrations, collage, and writing.
Calling all HuffPost superfans!
Sign up for membership to become a founding member and help shape HuffPost's next chapter