I've often wondered how many museums there are in New York City, having been to a few, and was amazed to see listings of 83 to 100.
On a brief business trip, I came across The Morgan Library and Museum, and was so enchanted on that first visit I spent five hours walking around the various rooms and sections.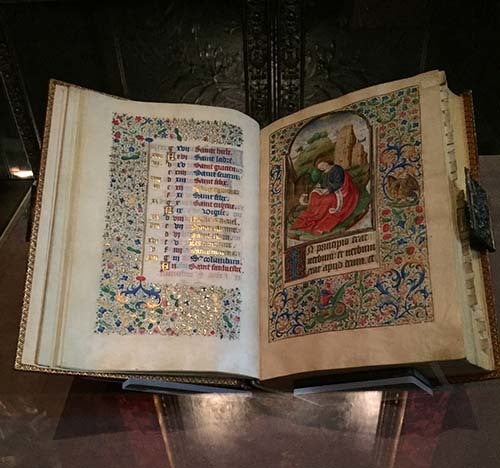 While not in the city long enough to benefit from any of The Morgan's public programs like musical performances, lectures, readings and films, there was plenty to feast my eyes on the permanent collections and special exhibitions.
The Morgan, for short, is named after the late Wall Street banker and financier John Pierpont (J.P.) Morgan, who in the early 20th Century decided to build a "private retreat" near his villa on 36th Street to house his books, paintings, sculptures and other treasures.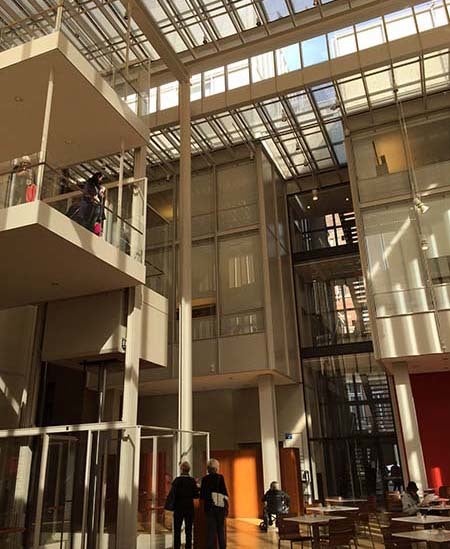 A modern, sun-lit atrium with glass elevator leads to a wealth of collections spread in different wings, the most striking of which are a study and the library that bookworms would undoubtedly love.
My first stop was the West Room (study) with its rich burgundy silk wall covering, dark wood bookcases, stained glass windows, paintings – including one of Morgan – statues, rare manuscripts and other works of art, where the master of the house spent hours reading or conducting off-hours business.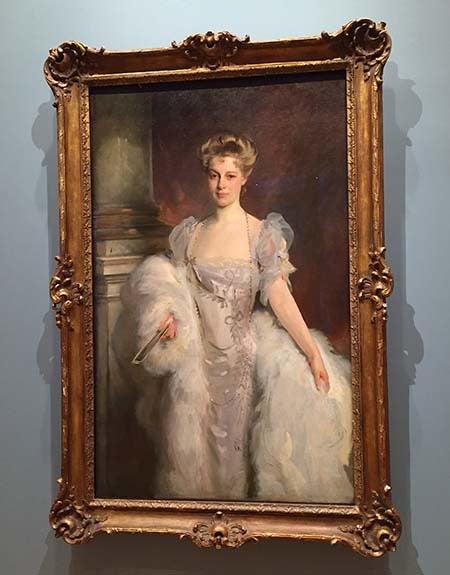 One such treasure is an illustrated Middle Ages "Book of Hours" (prayer book) in Latin and French (circa 1460). The displayed page on the right shows St. John writing his Gospel under which one reads "In principio erat verbum…" (In the beginning was the word).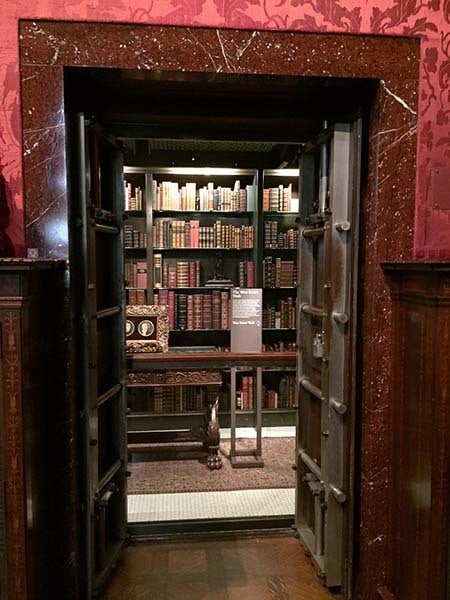 A solid steel vault in that room with a combination lock to a heavy door was built to house valuable "objets d'art" and rare books.
A walk through the Rotunda to Morgan's private library, completed in 1906, reveals beautiful architecture, ceiling reliefs, bronze doors, marble columns, mosaic panels, a patterned floor and invaluable manuscripts.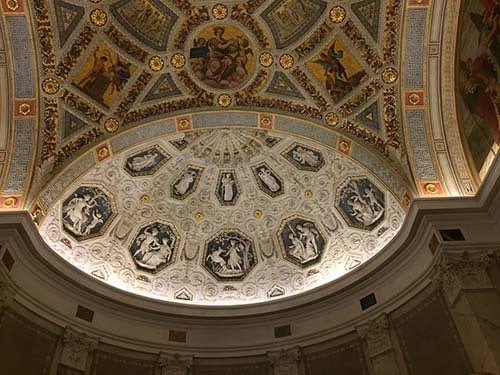 One display is a letter dated 1857 from famed orator, writer, escaped slave, and abolitionist Frederick Douglass to his former master Hugh Auld in which he wrote: "I love you, but hate slavery."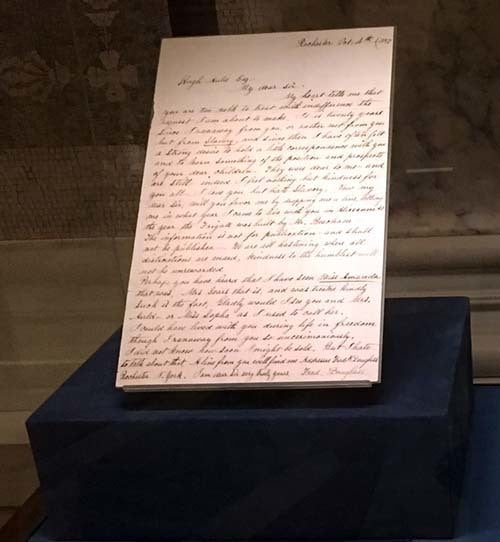 Douglass published his autobiography in 1845 while on the run, and went on a speaking tour abroad to protect himself from the Fugitive Slave Law.
But a year later his supporters in England arranged to buy his liberty from Auld, after which Douglass returned to the United States a free man.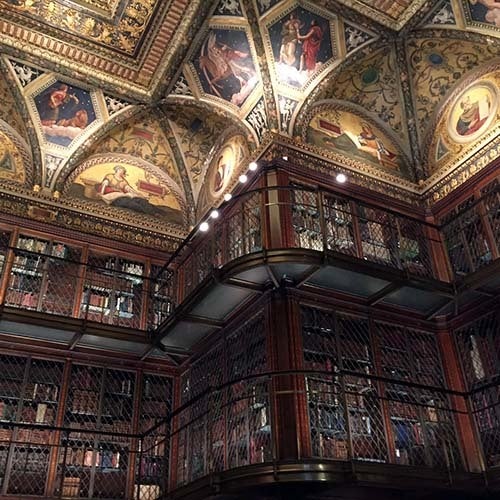 One is struck by the three floors of glass enclosed bookcases, artistic ceiling, works of art, and manuscripts in display cases on either end of this magnificent room that connoisseur Morgan loved and for which he had great appreciation.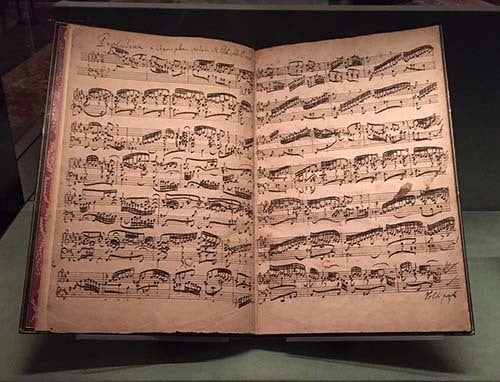 They include music scores such as "Prelude and Fugue in B Minor" by renowned composer and organist Johann Sebastian Bach who wrote this piece for his favorite instrument.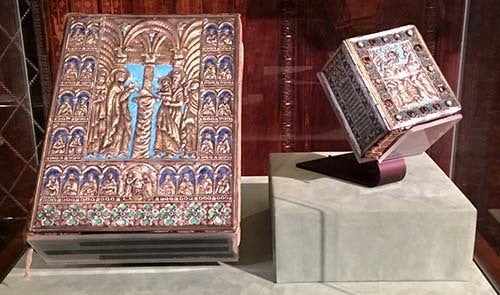 Although J.P. Morgan was enamored of Medieval and Renaissance art, his taste spanned the centuries and crossed endless borders.
Two fine Armenian silver covers, one of which binds a Gospel book, date back to the Ottoman Empire towns of Kayseri and Tokat in 1700.
Armenian artisans nailed silver plaques onto existing manuscripts in the 17th and 18th centuries and many such books were also decorated with filigree, colored enamels, or precious stones.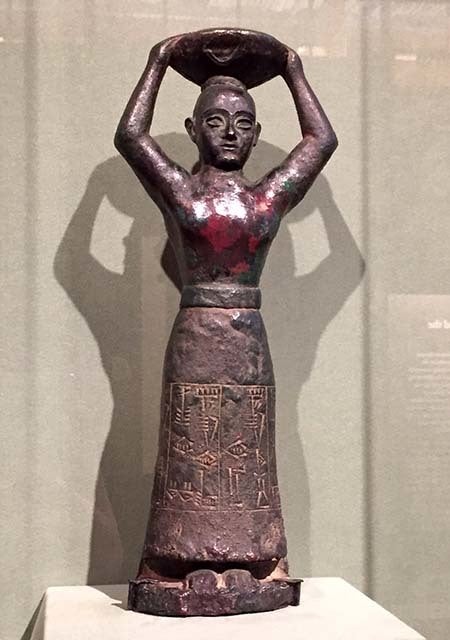 Other items from the Middle East and Central Asia found their way into The Morgan's collections.
A copper figure of King Ur-Namma, King of Ur, Sumer and Akkad in Mesopotamia, carrying a basket of mud to make temple bricks, is inscribed in Sumerian and is dated circa 2112-2004 B.C.
The king was apparently "responsible for the restoration of old temples and oversaw the extensive construction of new temples and stepped temple towers known as ziggurats."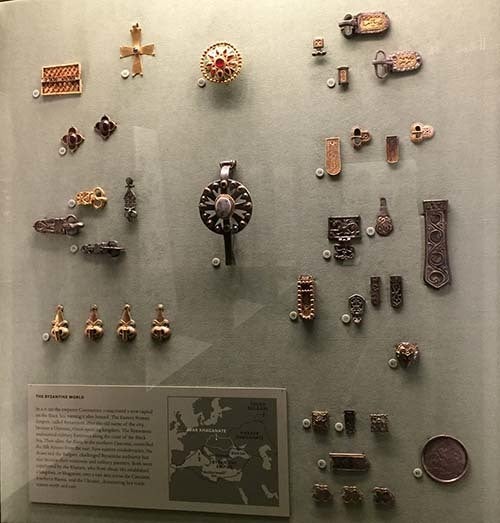 Treasures from the Byzantine world include personal ornaments, Christian crosses, jeweled brooches, silver buckles and other decorative items worn by nomads from Central Asia.
Elsewhere, I saw a chalice, part of the Medieval collections at the Morgan Library and Museum, that conjured images of knights, damsels, castles and an ever-present church influence.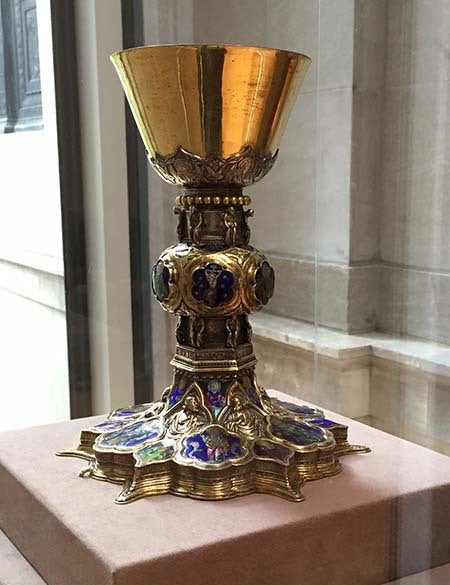 I also enjoyed three more modern temporary exhibitions.
J.P. Morgan reportedly collected over 3,000 objects and 600 manuscripts between 1899 and his death in 1913. His library and museum are a testament to his love for art, literature, religion and music.
REAL LIFE. REAL NEWS. REAL VOICES.
Help us tell more of the stories that matter from voices that too often remain unheard.
This post was published on the now-closed HuffPost Contributor platform. Contributors control their own work and posted freely to our site. If you need to flag this entry as abusive,
send us an email
.