Everyone in my family has or will encounter a mustache in their life, according to my relatives. I sat in denial for a long time, it wasn't until I started a career in beauty writing that I realized that, yes, I do have a mustache -- well, actually during this lipstick review to be exact.
But don't let my denial fool you -- I wanted to prove my family wrong that I didn't inherit the hairy gene, but I wasn't actually ashamed of having the inevitable fine line of hair. If that was the case, I probably would've been shaving that sucker off since age 10 (behind my mom's back, of course).
In coming to terms with my family being right yet again, I contemplated what had to be done about this small caterpillar forming on my upper lip. While it would've been easy to swipe a razor over the area, I had heard from a former co-worker that shaving is the ultimate worst thing you can do for a mustache. Then, I thought about threading, but when I went in for my appointment and saw silent tears coming down the face of a girl next to me (not to mention her lip was super red), I told my aesthetician to only do my brows, as I felt the other girl's pain deep within my soul.
There were only two choices left: get my mustached waxed or keep it as is. There were some pros and cons to both of these crucial scenarios.
If I were to get it waxed, I would be tampering with the manufacturing of Mother Nature -- and who knows, that might mix up my cosmic karma in the world or something. But, at the same time, it wouldn't be too bad and my upper lip would be nice and smooth for at least a couple of weeks, which is pretty cool I guess.
If I left the mustache on, I would have to deal with people not only staring at my brilliantly colored lipsticks, but also at the fine hairs enhanced by the purple or orange hues. However, I didn't really give a sh*t about who saw my 'stache because it isn't that noticeable anyway and really, who cares?
Well, when our friends at Strip: Ministry of Waxing reached out to me, there was only one thing I could do: wax off my mustache.
And if you NEED to know, this is what happened.
Before walking in, HuffPost Style photographer and photo editor Raydene Salinas took a close-up "before" shot, so you could really (more like kind of) see my stylin' 'stache.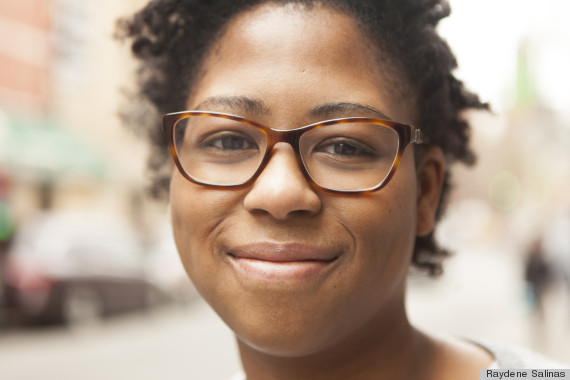 Although I look smug, that facial expression is actually hiding my fear of getting hair ripped out of my face.
Finally, I crossed the point of no return and was pleasantly surprised when I saw the inside of the waxing studio -- it was bright, but with an edge and the aroma of Malin+Goetz candles burning brought a sigh of relief only after I held my breath for at least ten seconds.
While we waited for the appointment, Raydene and I peered at the rad artwork hanging around the salon which are made out of, you guessed it, wax.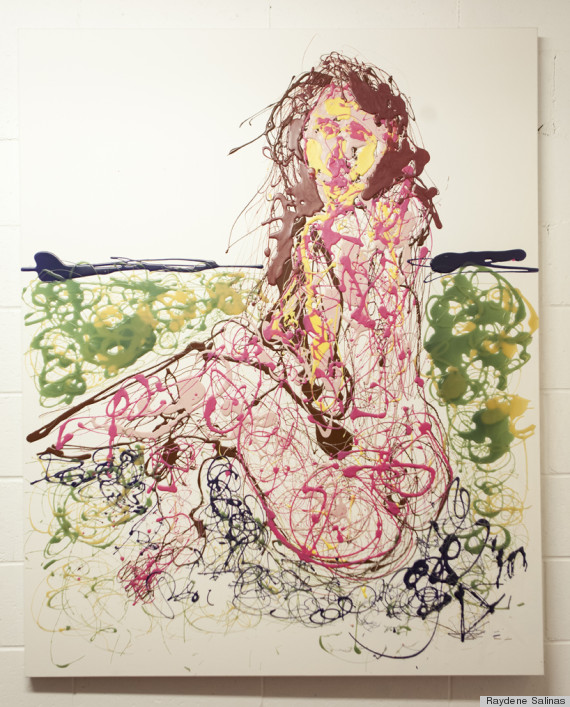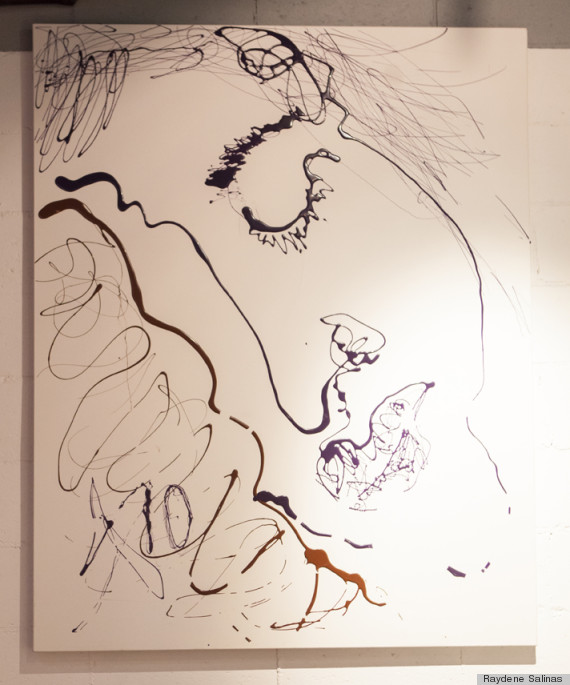 Then the aesthetician, Natalia, welcomed me with a warm heart and some dripping hot wax. As I laid back on what I like to call "The Beauty Operation Table," she assured me that this wouldn't hurt. While I was still a little nervous (I kept thinking what if I have an allergic reaction?!), I relinquished my precious upper lip to the sweet smelling wax.
Have you ever had that feeling when you're wincing because you're about to pull off a Band-Aid, and suddenly you do it and it wasn't even that bad? That's how the first strip of wax felt like. But since I was surprised by so many other things, the slight pain just didn't faze me.
One, I thought it was going to be like what I had seen in the movies where scolding hot wax is slathered on with a piece of thin cloth to pull off the dry residue. BUT it was basically like a warm bubblegum that gently tugged at my skin, with no harsh feelings -- the same interaction you might have with a really good hook-up who understands that you'd be better off as friends.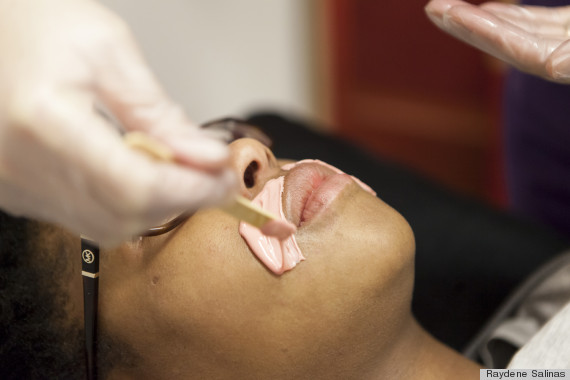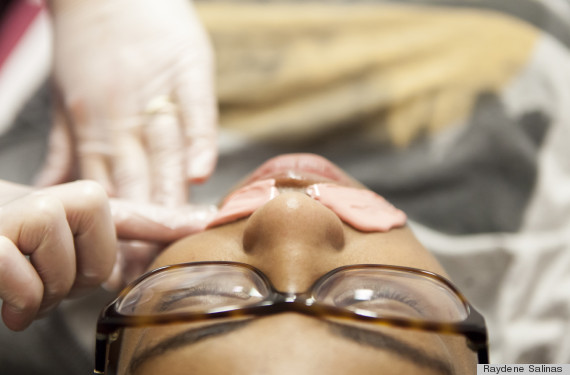 Two, I expected to flinch and scream "Kelly Clarkson" Steve Carrell-style. But, like I mentioned, the small tug didn't allow me to move a muscle ... until Natalia reached the cupid's bow (middle of the lip dip), which had a little more sting than the others.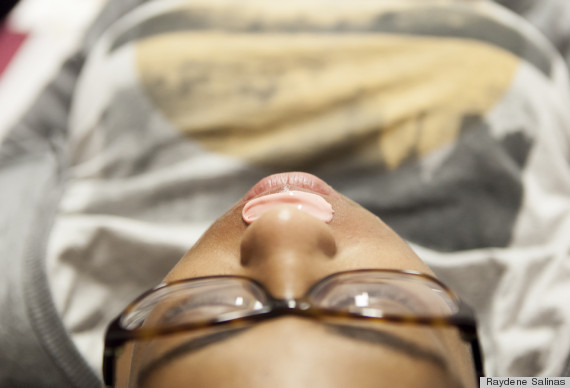 During the waxing session, Natalia told us a little about what was going on. First, she mentioned that for first-timers she uses Strip's Strawberry Virgin Wax and although it's a wax, it feels more like a soft putty. It is their safest and gentlest formula, which is great for sensitive areas.
And of course, I had the age-old question about whether my hair would grow back thicker. "No," said Natalia, explaining, "If you do wax consistently, the roots of your hair will become very loose and the hair will be disappearing little by little and there will be less and less."
Speaking of consistency, I wondered what it was like to maintain the no-mustache look. To my surprise Natalia told me "basically between four or five weeks" I should be coming back to the salon, but for those who could be hairier, "two weeks is okay." That doesn't seem TOO bad, but for someone like me who goes months and months without getting my brows done, that ideal regimen might not be a reality for me.
Finally, I thought about the possibility of shaving in the future (despite my co-worker's warning), because of my whole "Do I really want to step foot in another salon?" thought. But Natalia had some qualms about that, "When we're shaving, we can get razor burn and shaving makes the hair very strong. For example, since men shave their face often, the hair comes in very strong," she said. And as she mentioned before, the wax calls for nice and clean removal that will dwindle the existence of the mustache "little by little."
After I braved the waxing, which only took about what seemed like three minutes, Natalia moisturized my upper lip, and suggested that I keep hydrating that spot just to make sure my skin doesn't get into any funny business, like dryness and irritation.
In the end, I enjoyed the whole atmosphere and the wax itself as it wasn't excruciatingly painful. But, I will say that this just might be an added expense to my life that I probably don't need -- as I could not care less whether anyone doesn't like the appearance of my mustache because it's THERE people and I'm only human.
Well, here are the results: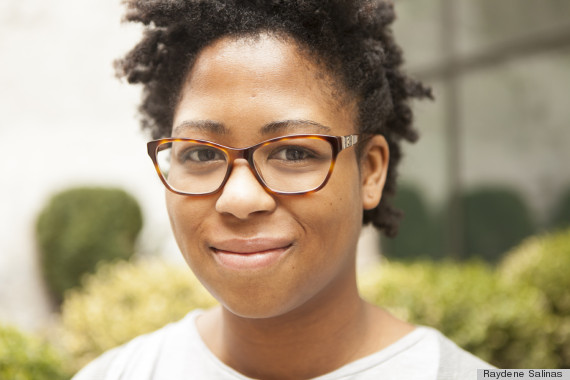 And with some lipstick ...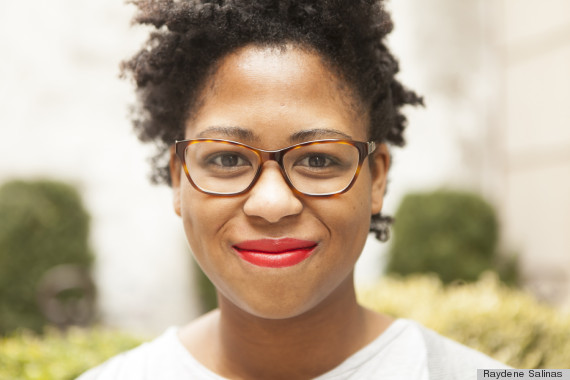 Clearly I look happier when I swipe on my bright lip colors.
Strip: Ministry of Waxing provided services for review purposes.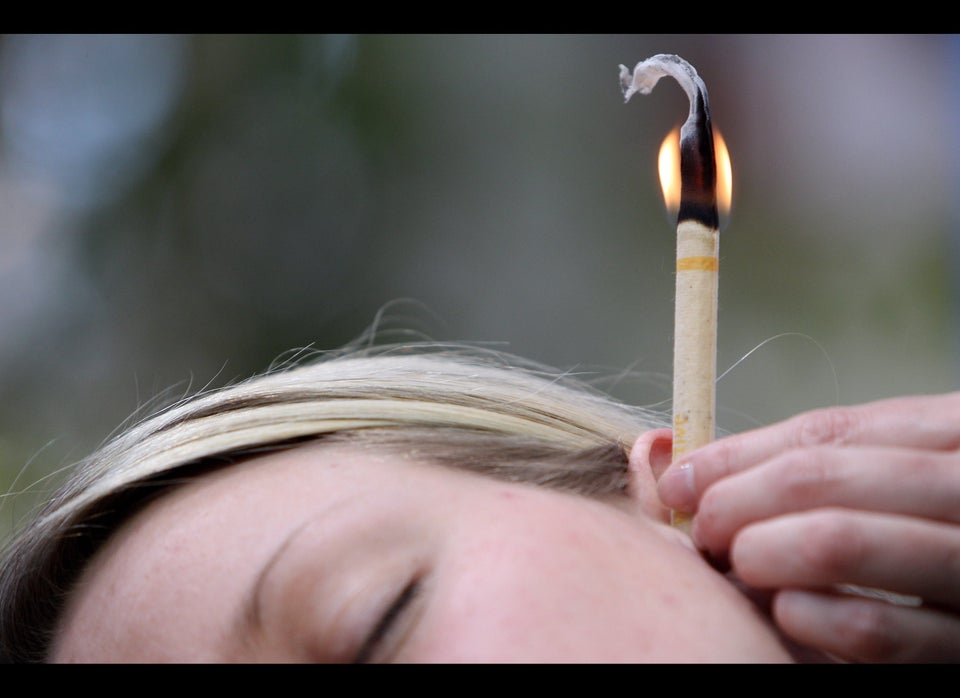 Dangerous Beauty Treatments