In case you haven't noticed the abundance of upper-lip hair this month, we're here to tell you that we're in the thick of No Shave November, or the equally popular phenomenon, Movember. During this month, you can expect to see the pencil, the handlebar, the chevron, and even the Fu Manchu back in full force as men (and sometimes women) of all facial hair growing capabilities embark on 30 days of grooming in the name of men's health awareness.
Movember originally came into being in 2003 when 30 "Mo Bros" in Melbourne decided to bring awareness to prostate and testicular cancer the best way they knew how -- by growing 'staches. It has since become a global phenomenon, celebrated everywhere from Australia to Africa. In honor of the hirsute month, we've put together a slideshow of the 20 greatest mustaches in art history. May these images remind you that, like most trends in pop culture, artists did it first.
1. The Mustache Master, Salvador Dali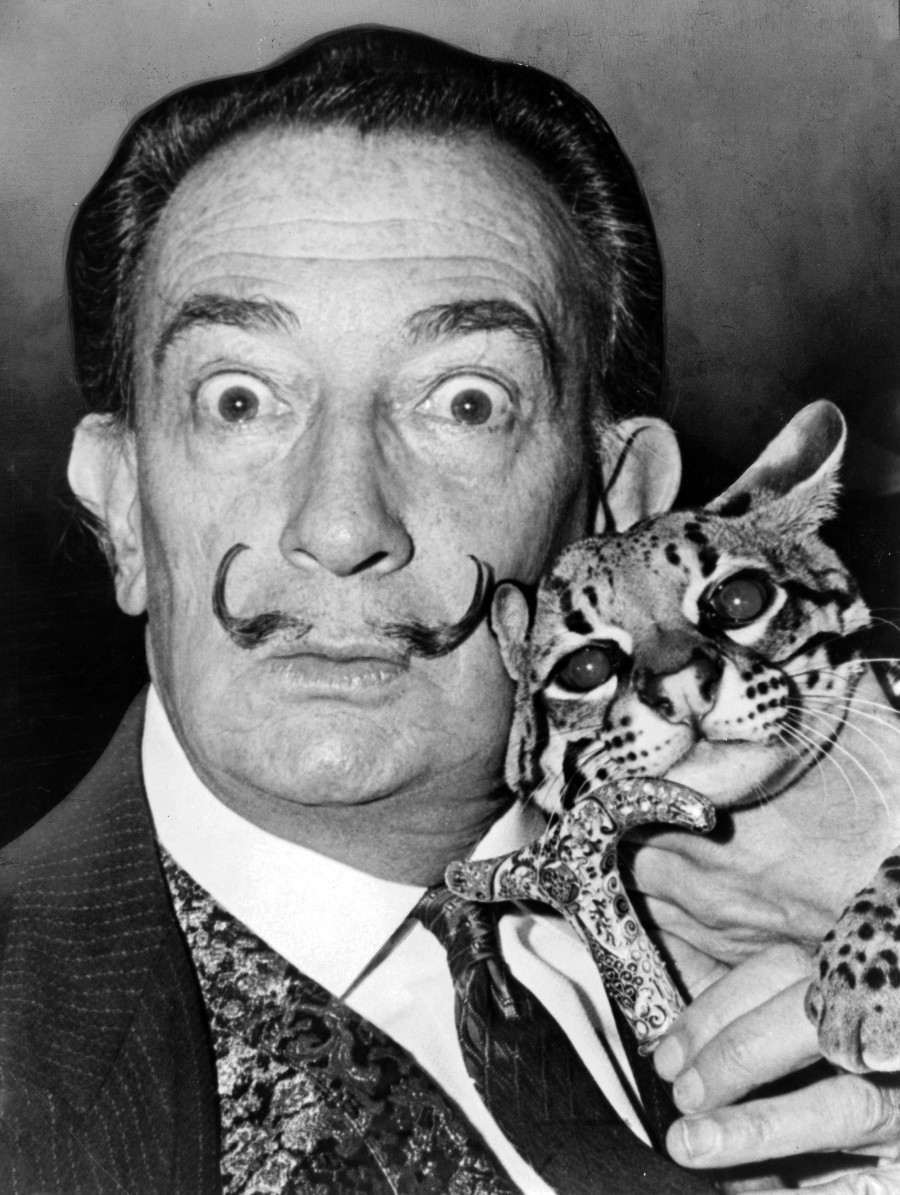 Salvador Dali with ocelot and cane taken in 1953. (Wiki)
2. Paul Gauguin's Double Moustache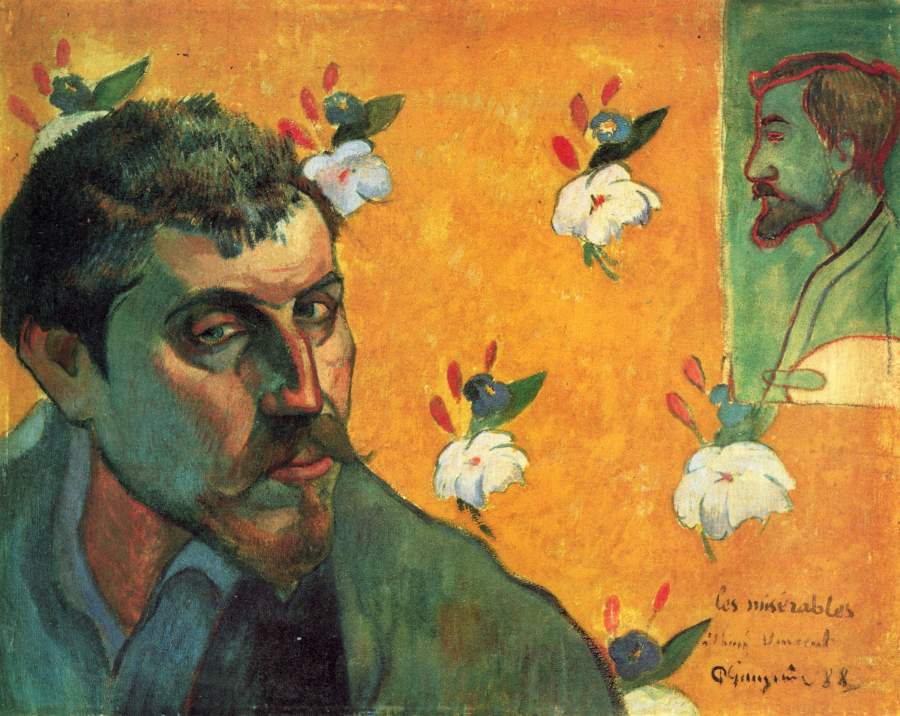 Self-portrait (in the role of 'Les Misérables' protagonist Jean Valjean) with Émile Bernard portrait in the background, 1888. (Wiki)
3. Gustave Courbet's Handlebar French Fork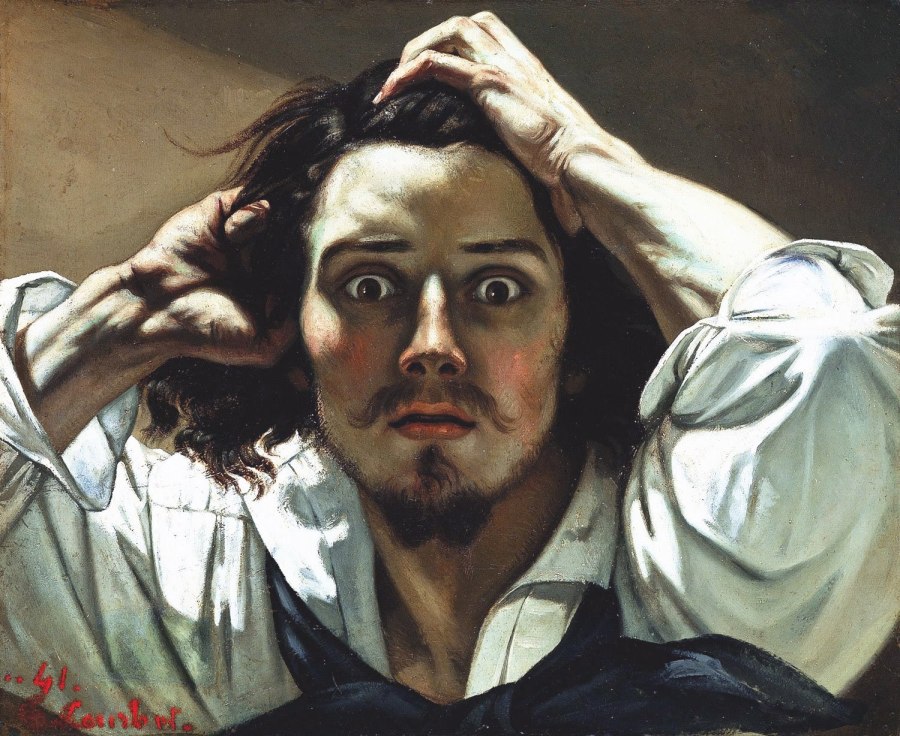 Gustave Courbet, The Desperate Man, 1844-45 (Wiki)
4. Marcel Duchamp's Mona Lisa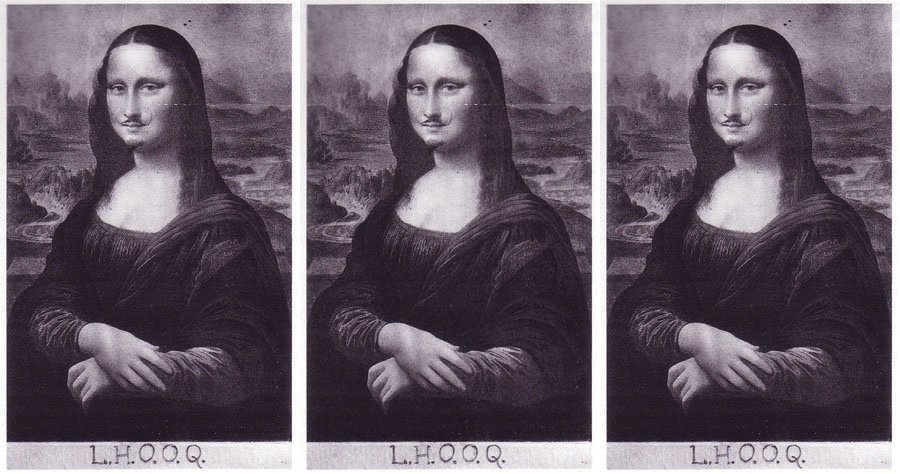 Marcel Duchamp, "L.H.O.O.Q.", 1919
5. Albrecht Durer's Handlebar and Goatee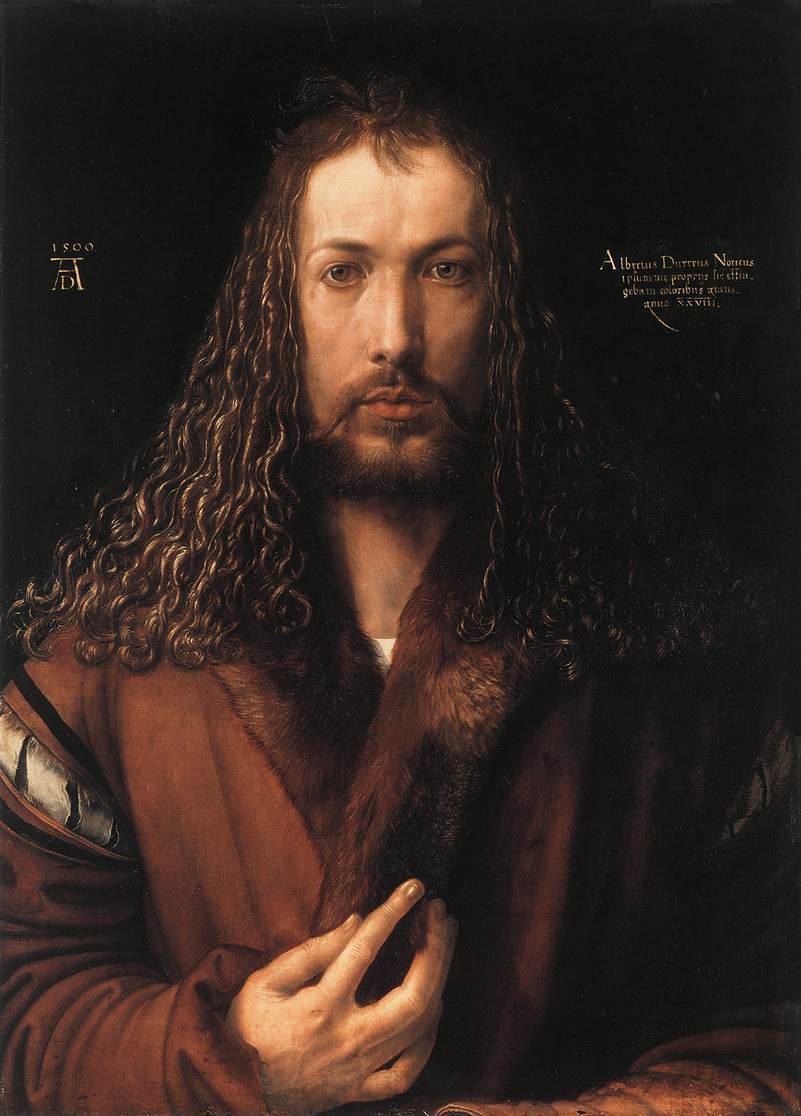 Albrecht Durer, "Self-portrait in a Fur-Collared Robe", 1500 (Wiki)
6. Edouard Manet's Spanish Singer Pencil 'Stache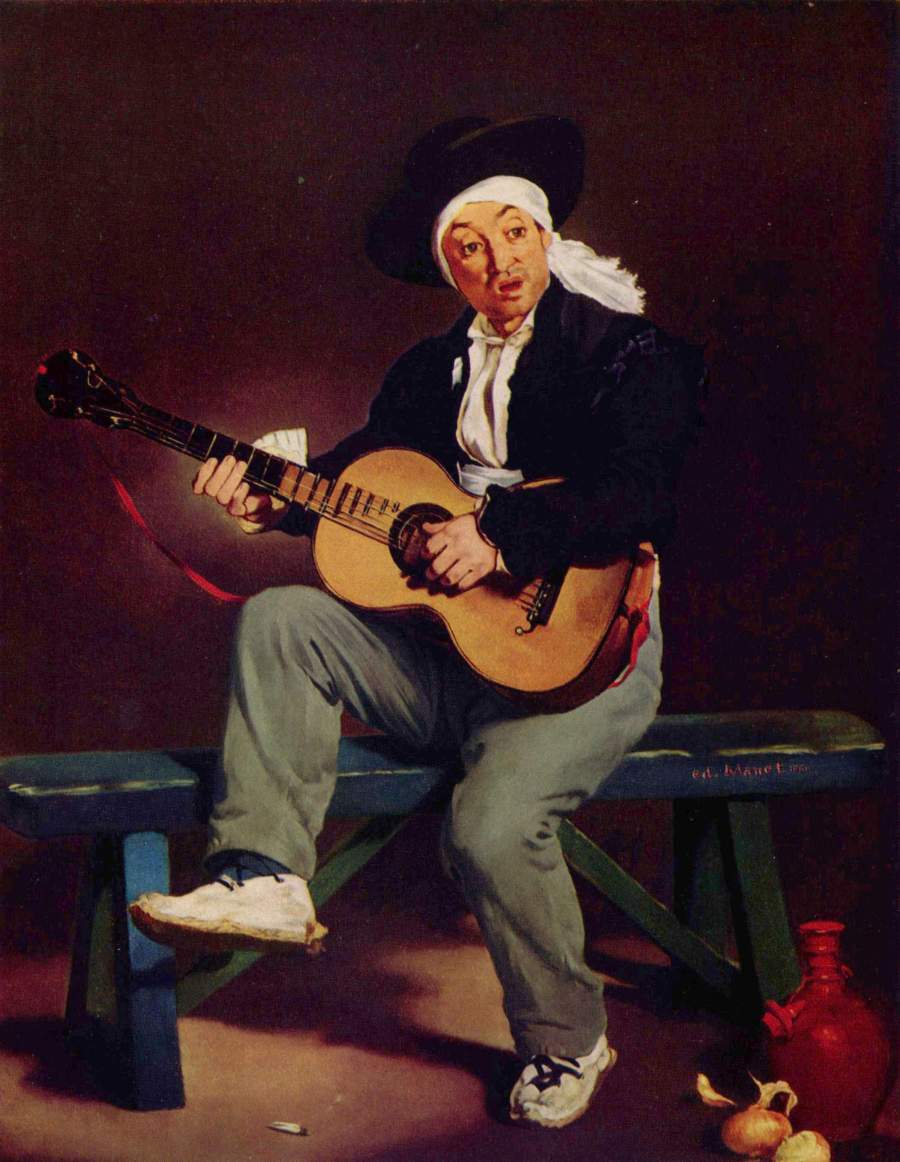 Edouard Manet, "Spanish Singer", 1860 (Wiki)
7. Vincent van Gogh's Walrus 'Stached Man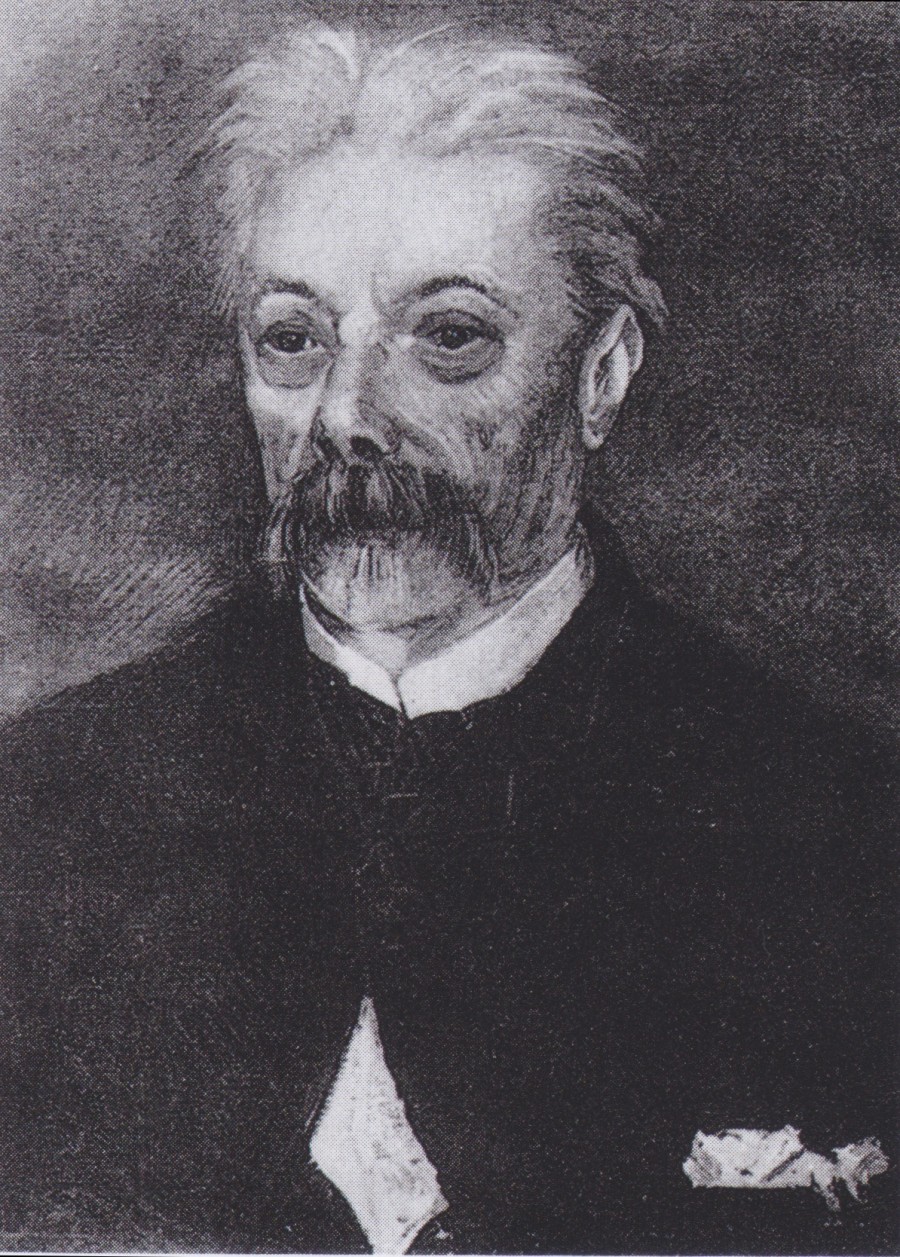 Vincent van Gogh, Portrait of a Man with a Moustache, Paris, Winter 1886/87
8. The Almighty Frida Kahlo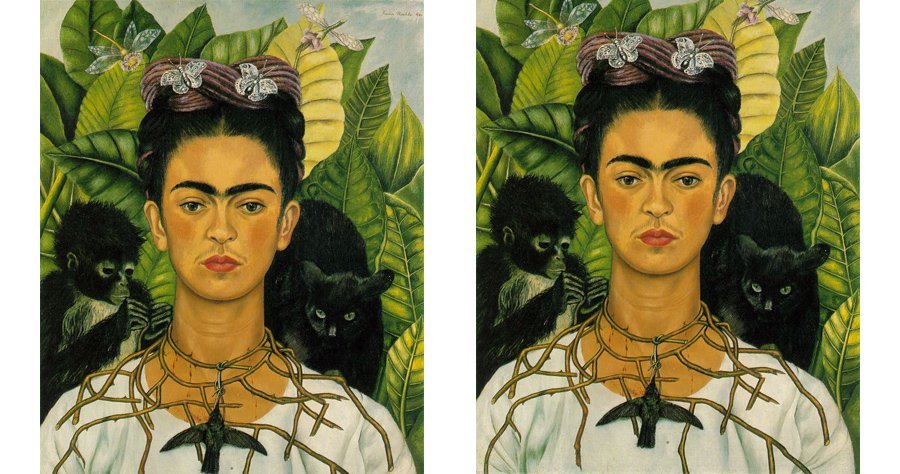 Frida Kahlo, "Self-portrait with Thorn Necklace and Hummingbird" (1940) (Wiki)
9. Caravaggio's 'Stache and Chin Puff Combo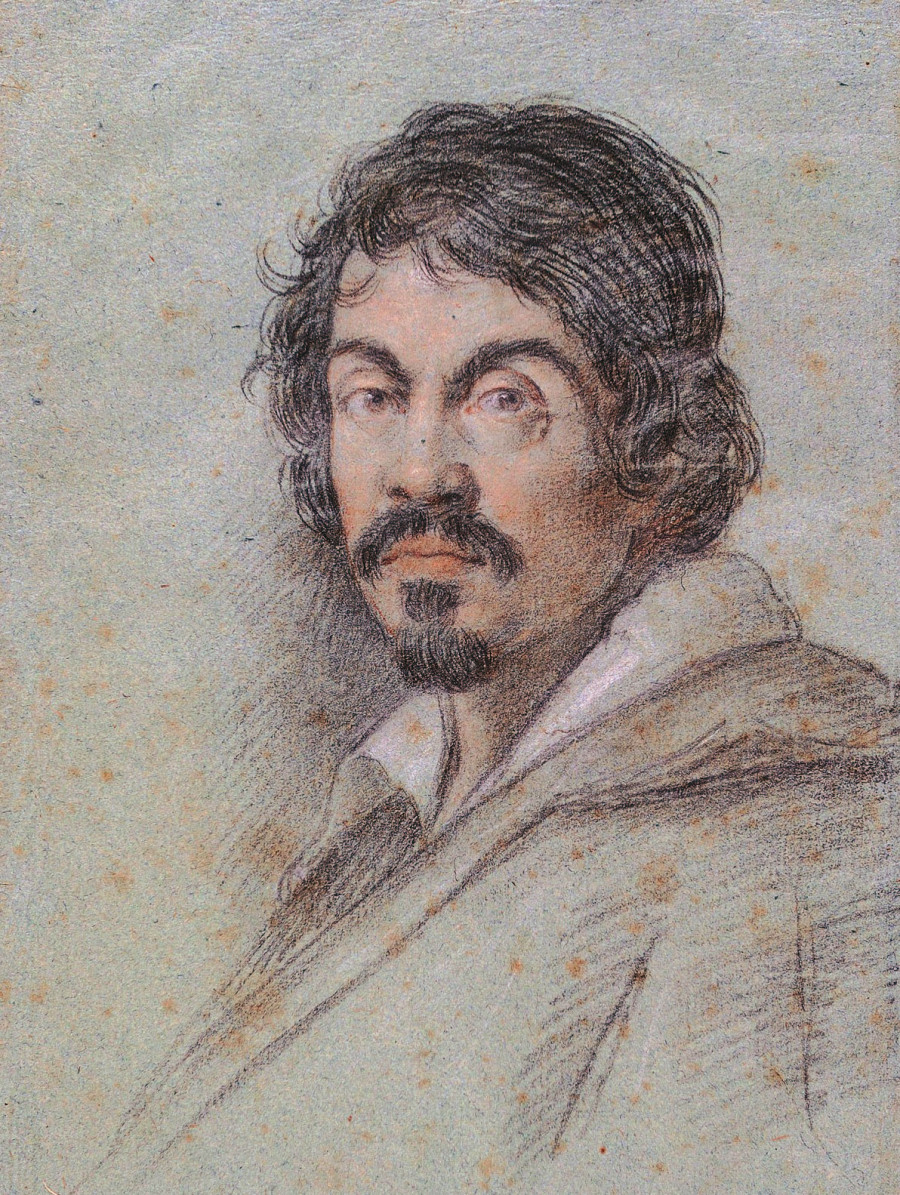 A portrait of the Italian painter Michelangelo Merisi da Caravaggio by Ottavio Leoni, c. 1621
10. Peter Paul Rubens' Delicate Handlebar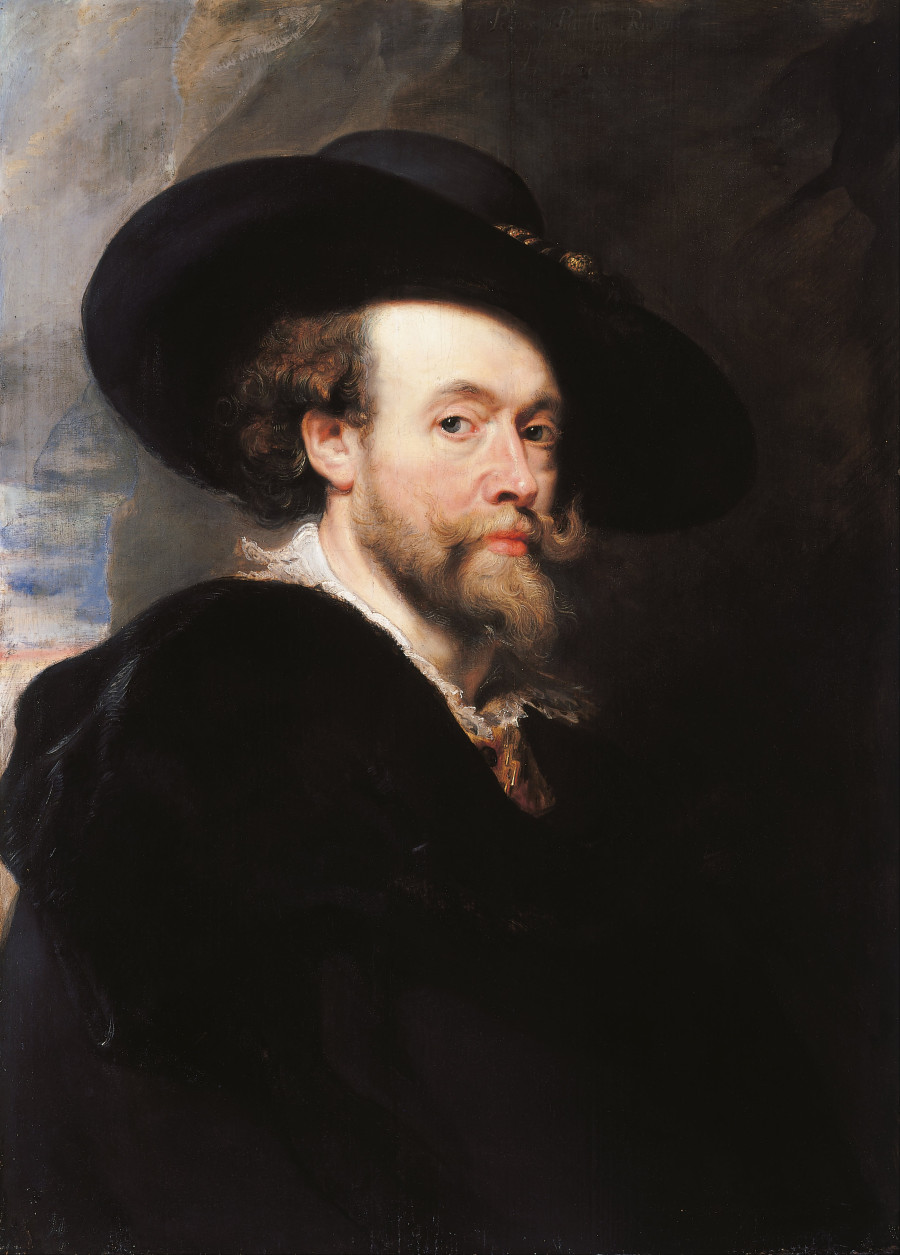 Peter Paul Rubens, Self-portrait, 1623 (Wiki)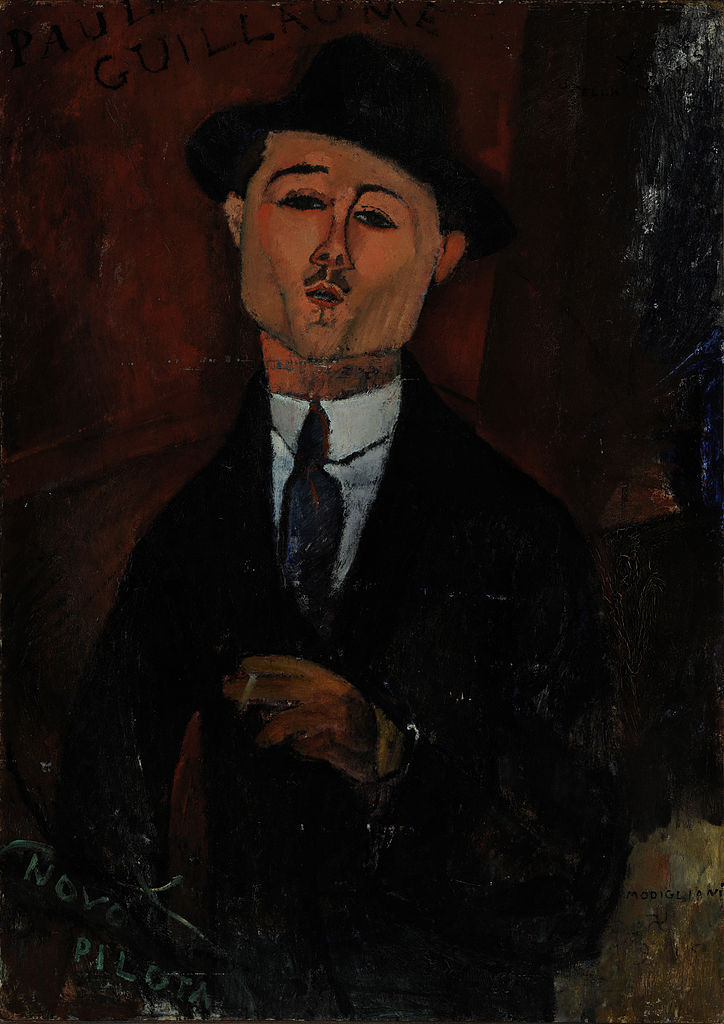 Amadeo Modigliani, Paul Guillaume, Novo Pilota, 1915 (Wiki)
12. Edvard Munch's Pencil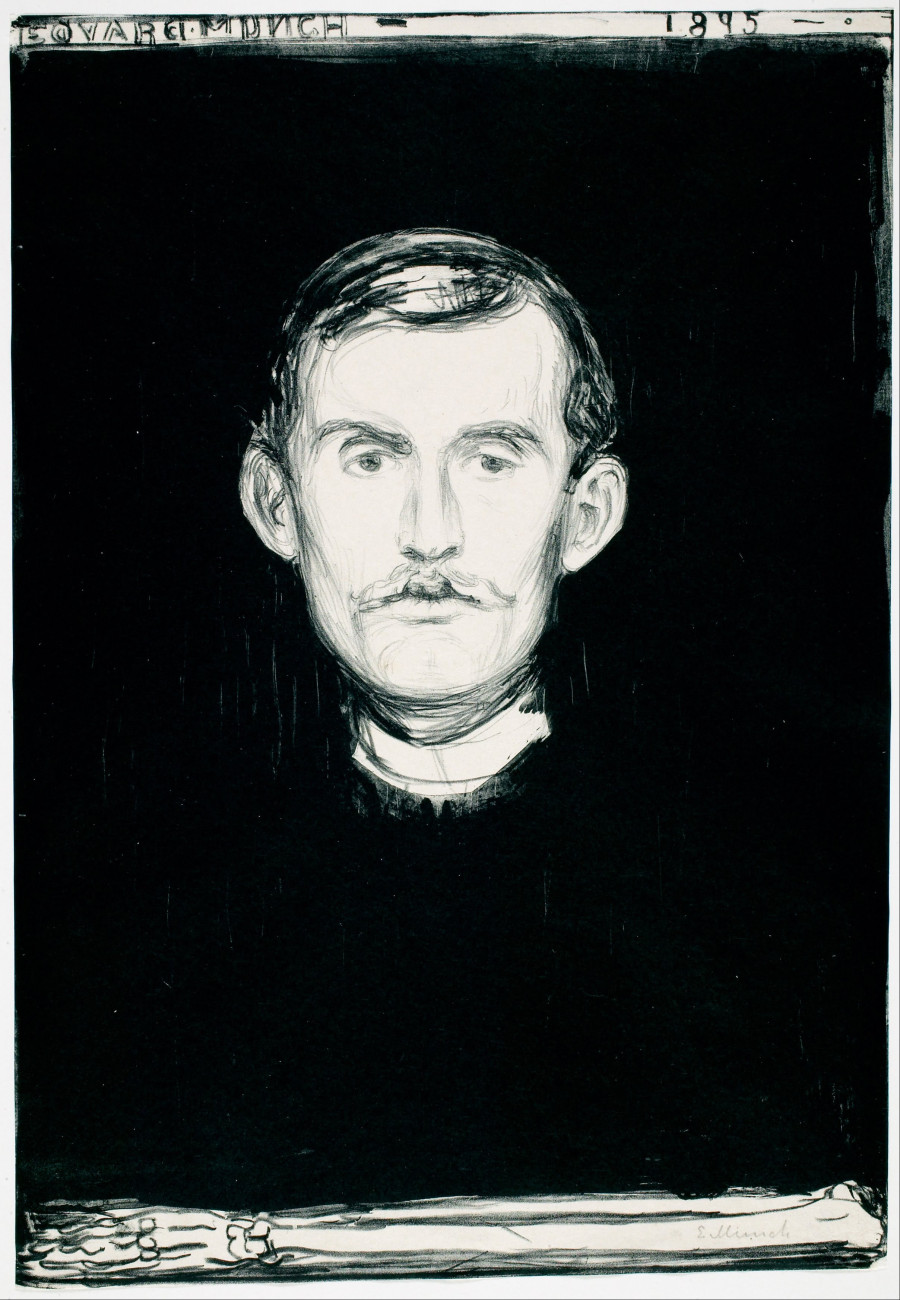 Edvard Munch, Self Portrait with Skeleton Arm, 1895 (Wiki)
13. Anthony van Dyck's Handlebar and Chin Puff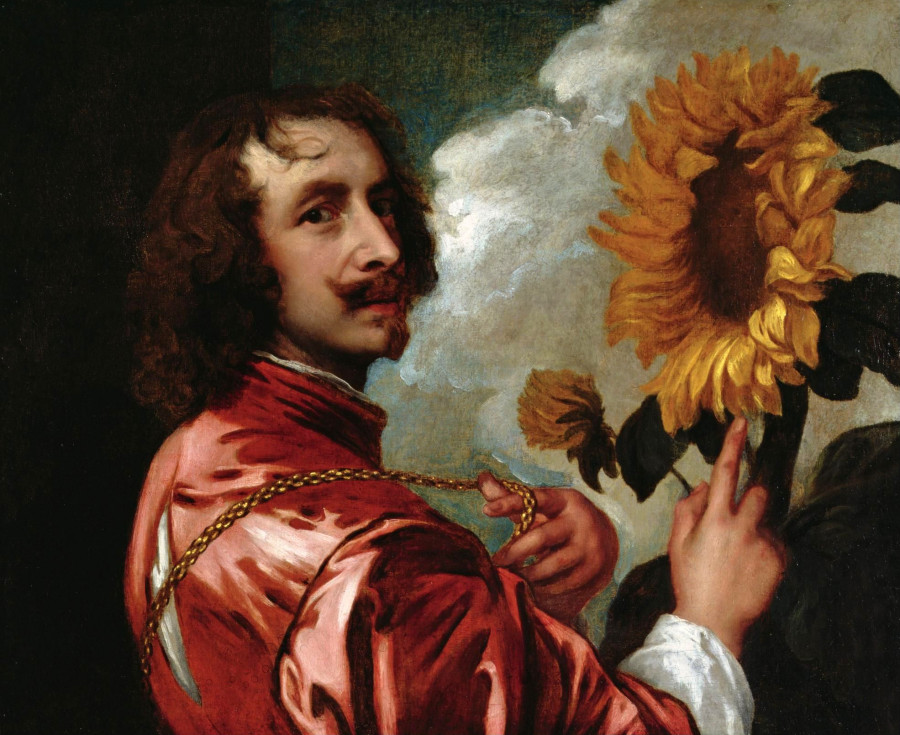 Anthony van Dyck, Self-portrait, c. 1633 (Wiki)
14. The Original Dracula's Caterpillar 'Stache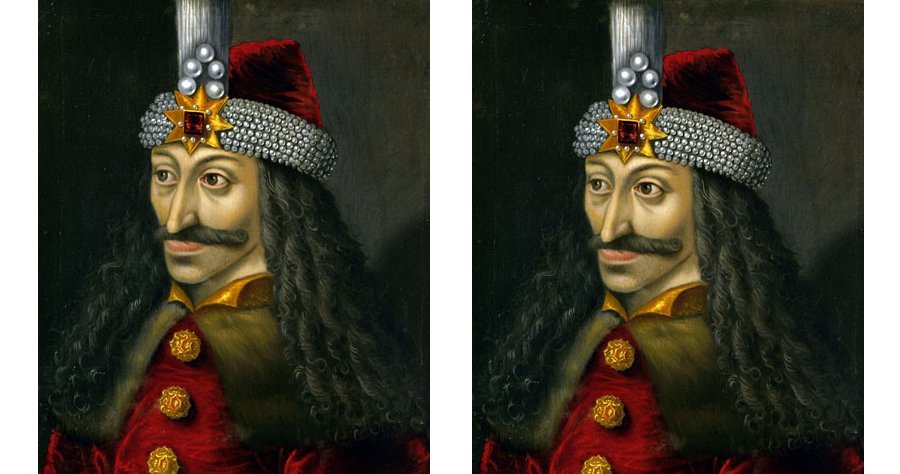 Vlad the Impaler, Prince of Wallachia, c. 1500s (Wiki)
15. Frans Hals's Enthusiastic Mustache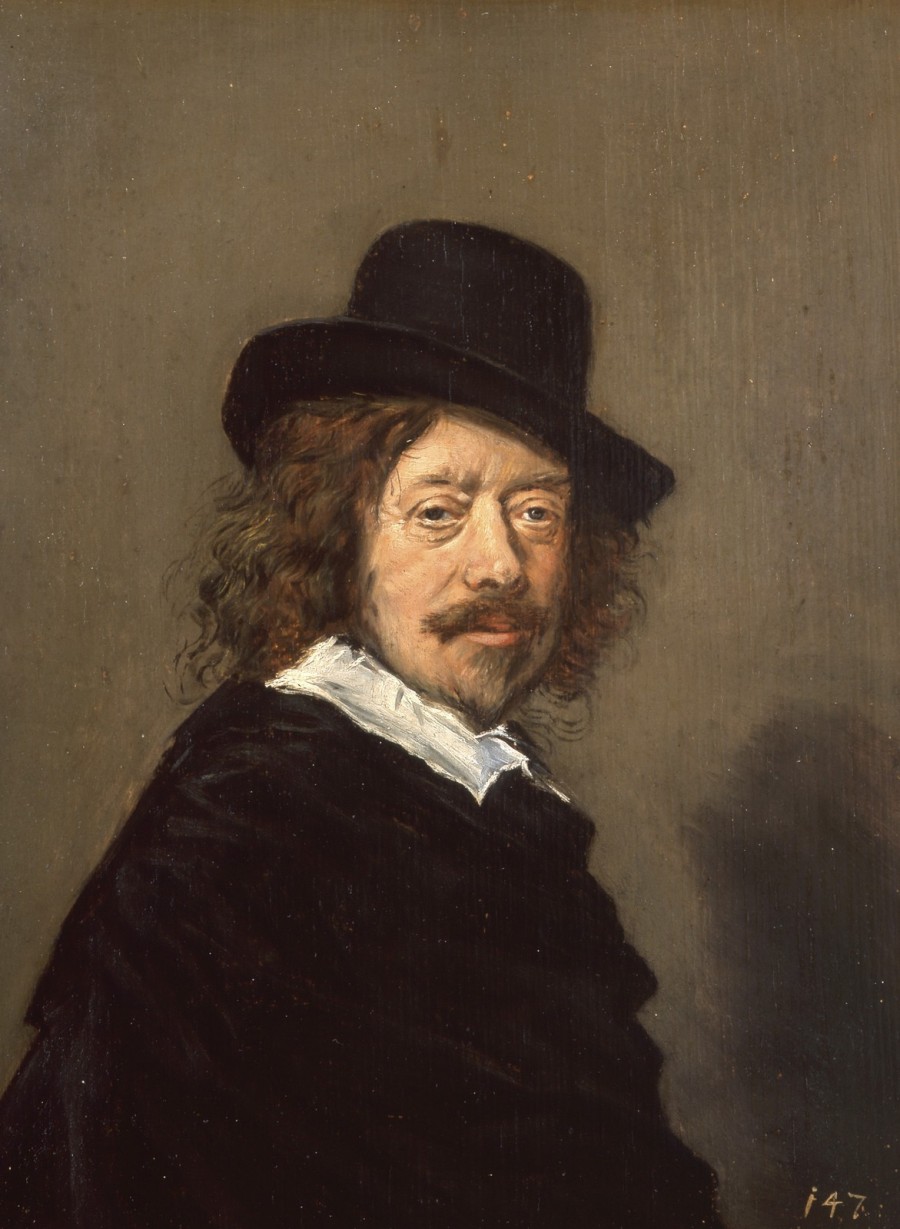 Vlad the Impaler, Prince of Wallachia, c. 1500s (Wiki)
Bonus: All. These. Mustaches.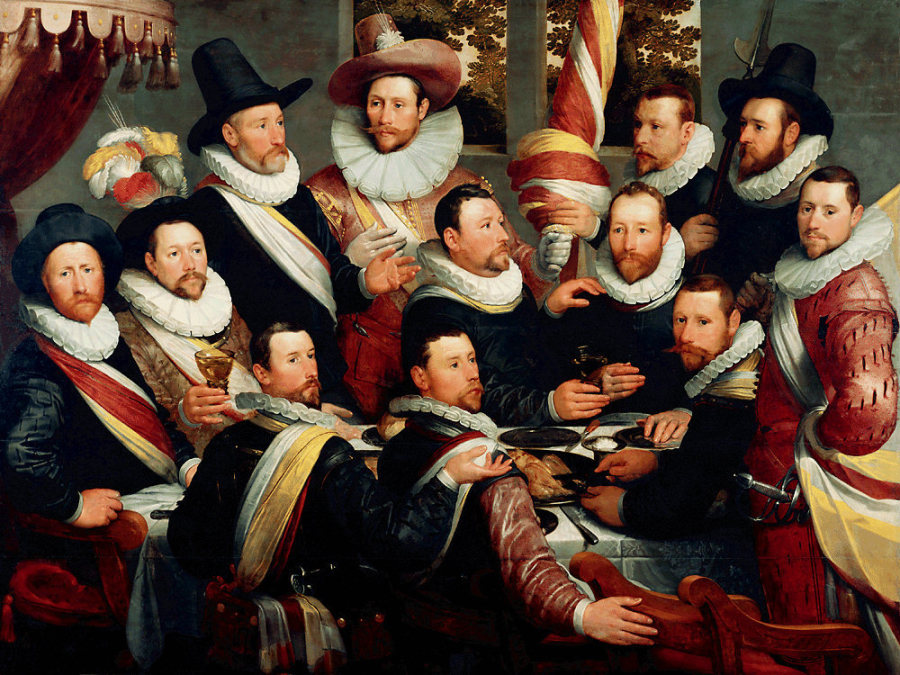 Cornelis van Haarlem, Banquet of the officers and sub-alterns of the Haarlem Calivermen Civic Guard, 1599
Before You Go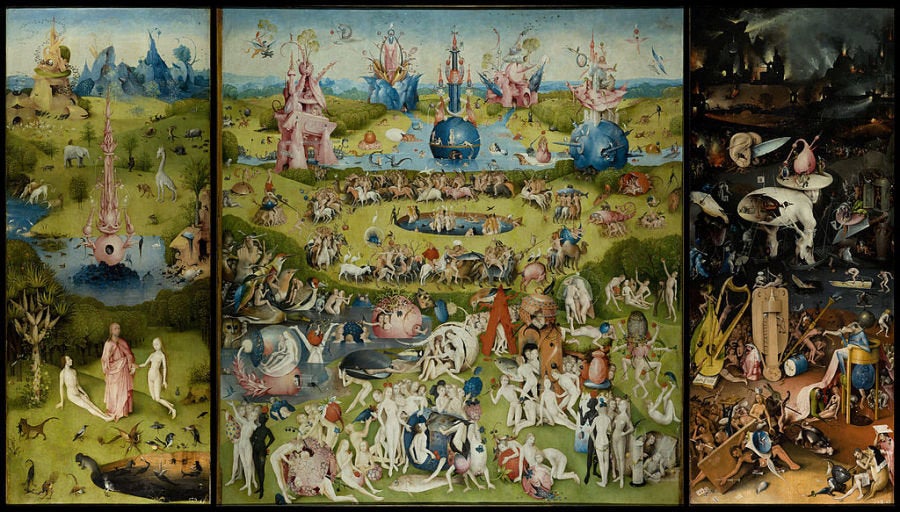 30 Artist Names You Are Probably Pronouncing Wrong
Popular in the Community