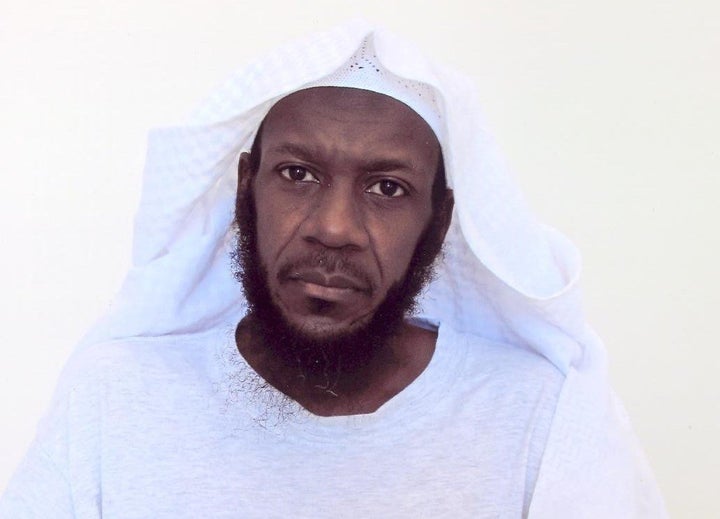 WASHINGTON -- Amnesty International is intervening on behalf of a detainee at Guantanamo Bay who says the U.S. government is refusing him medical treatment for health problems sustained during torture at CIA black sites.
The organization detailed Mustafa al Hawsawi's extensive untreated medical conditions in a letter released Wednesday written by Amnesty's interim executive director, Margaret Huang, to the Pentagon's assistant secretary for health affairs, Dr. Jonathan Woodson. Huang urged the government to fulfill its responsibility under international law to rehabilitate victims of U.S. torture.
The Amnesty letter is the latest in a series of appeals on behalf of al Hawsawi, one of five alleged conspirators of the Sept. 11, 2001 attacks. Before being transferred to Guantanamo Bay in 2006, al Hawsawi was detained for three years at CIA black sites. The Senate intelligence committee's investigation into torture at these black sites revealed that after being exposed to "rectal exams [that] were conducted with 'excessive force,'" al Hawsawi was diagnosed with chronic hemorrhoids, an anal fissure and rectal prolapse, according to a December 2014 summary.
The executive summary of the Senate torture report says that the CIA tried unsuccessfully at one point to admit al Hawsawi to a local hospital for "acute ailments," but does not detail why the agency wanted to hospitalize him.
Now, al Hawsawi's condition forces him to physically reinsert tissue back into his rectal cavity every time he defecates. To minimize this painful process, he limits the amount of food and water he consumes, Huang wrote in the letter to the Pentagon.
Since mid-2014, there has been blood present in al Hawsawi's urine and his lawyers say he has not yet had the necessary tests to rule out cancer. He suffers from degenerative disc disease, kidney stones, chronic migraines and is diagnosed with Hepatitis C -- a condition he did not have before entering CIA custody, according to his lawyers.
Further complicating al Hawsawi's medical treatment is the classification of much of his medical records. Navy Cmdr. Walter Ruiz, who represents al Hawsawi, says that the records his team does get access to are incomplete, provided on a sixth-month delay and are partially redacted.
"We do not know the full scope of Mustafa al-Hawsawi's continuing trauma and injury arising from torture, ill-treatment and other human rights violations by U.S. government," Huang wrote in the letter, noting that the full, 6,700-page Senate report, which could shed more light on al Hawsawi's treatment in CIA black sites, is still under seal.
The United Nations Convention Against Torture, which the U.S. is party to, requires signatory states to provide victims of torture with redress, "including the means for as full rehabilitation as possible" -- which is widely interpreted to mean medical and psychological treatment and, in some cases, financial compensation.
Right now, al Hawsawi's defense counsel is focused on addressing his immediate health concerns -- specifically, treating the rectal prolapse and determining whether or not he has cancer. Rectal prolapse can be repaired through surgery, but Ruiz says that option hasn't been made available -- and he isn't even sure the detainee's medical center at Guantanamo has the medical specialists and the equipment needed to safely do the surgery.
"Like anyone facing a complicated medical procedure, he wants to understand it," Ruiz said of al Hawsawi. But, he continued, no doctor on the island has a comprehensive understanding of his client's medical history or existing conditions. "The medical professionals here... they tend to be on six-month tours. That makes it very difficult to have continuity," he said.
The Amnesty International letter requests that the government provide al-Hawsawi with a medical assessment and treatment from an independent doctor -- in part because it is hard to envision al-Hawsawi trusting medical advice from physicians employed by the same government that tortured him.
"We know now that the U.S. involved medical personnel in conducting torture and monitoring its impact," said Naureen Shah, the director of Amnesty's security and human rights program. "That makes a request for an independent physician's care all the more understandable and reasonable." Last year, a report revealed that psychologists were complicit in the CIA's torture program.
A Pentagon spokesman declined to answer questions about al Hawsawi's health or broader questions about how the prison treats injuries resulting from torture in CIA black sites. "We do not comment on medical treatment for specific detainees. All detainees are provided medical and dental care equivalent to that received by U.S. service members serving there," Cmdr. Gary Ross wrote in an email, noting that detainees are treated in accordance wiht international law.
He added, "Detainees are treated at a dedicated facility with state-of-the-art equipment and an expert medical staff. More serious medical conditions can be treated at the naval base hospital operating room and intensive-care unit. Specialists are available to provide care at GTMO for any medical needs that exceed the capabilities of the naval base hospital."
Ruiz has heard the comparison to soldiers' medical care before and referenced it without prompting. "I've heard that 100 times," he said. "Well, if they get the same degree of care as our armed forces, then I'm really alarmed about the degree of care our armed forces are getting."
The public guide on medical treatment for Guantanamo detainees, which was drafted in 2006, does say that treatment of detainees should be held to the same standards applied to the U.S. Armed Forces "to the extent practicable." It requires medical records be maintained, but does not indicate whether prisoners should have access to their records.
Some hoped that the public release of the Senate torture report summary would prompt changes at the prison. It was the first time the U.S. government was forced to publicly acknowledge it tortured several detainees still held at Guantanamo Bay. If the government admitted to torturing some prisoners, logic followed, it would accept responsibility for rehabilitating them.
Just after the public release of the Senate torture report, al Hawsawi's legal team filed an emergency motion with the military commissions -- the war court where the accused Sept. 11 co-conspirators are being tried at Guantanamo Bay. In the motion, his legal team asked the judge to order the government to give al Hawsawi immediate medical attention for his outstanding health problems and provide him with his medical records. Judge James L. Pohl denied the request, ruling that the medical care provided to detainees at Guantanamo was out of his jurisdiction.
Having exhausted options within Guantanamo Bay's court system, al Hawsawi's legal team turned to the federal court for help. The attorneys filed a habeas petition to a federal court in Washington, requesting a hold on al Hawsawi's war court proceedings, an independent medical assessment and access to all of his medical records since his capture in 2003. (They cited a 2014 case that ruled that detainees could challenge their conditions of confinement). The federal court denied the petition, writing that the lawyers could request that information in the discovery phase of the trial at Guantanamo Bay.
The defense team has also sought intervention from the Organization of American States' human rights commission. In July, the commission warned the U.S. that al Hawsawi's conditions of confinement "threaten [his] life and personal integrity" and asked the government for a written explanation of how it would address his deteriorating health. It did not receive a response.
Meanwhile, al Hawsawi faces the death penalty for his alleged involvement in the Sept. 11 attacks that killed nearly 3,000 people. The military commissions system has proven increasingly ill-suited to trying accused war criminals. The latest delay in the 9/11 case was linked to an attempt by the FBI to infiltrate one of the defense teams. The case is still in the pre-trial phase -- nearly four years since the five accused co-conspirators were arraigned.
"What's unsaid, what really is the reason why this hasn't happened is because Mr. Hawsawi and these other men are seen as unworthy of rehabilitation," Ruiz said. "They're here for one purpose, and one purpose alone: to kill them under the guise of a fair and just system."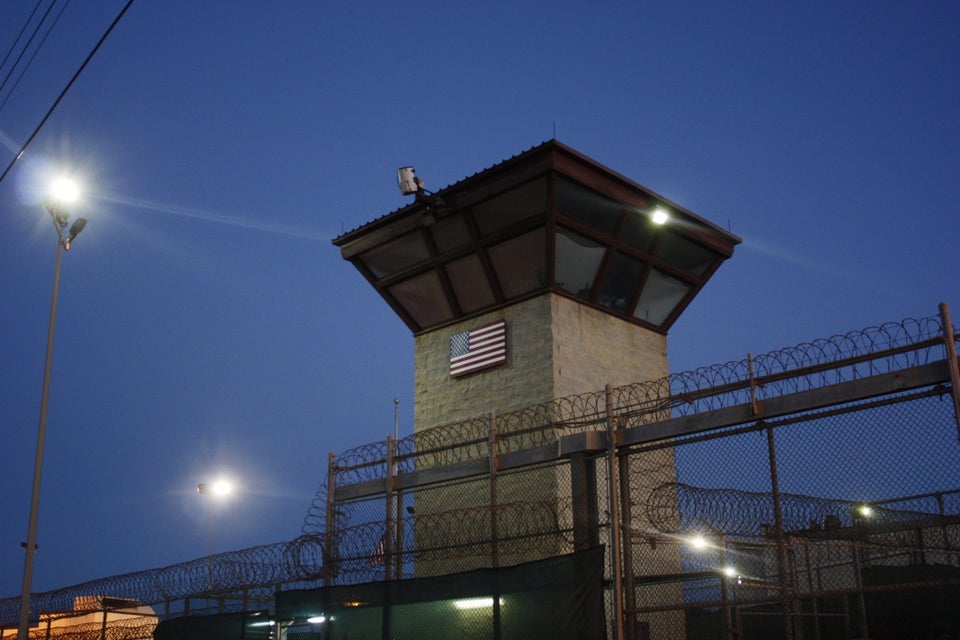 Inside Guantanamo's Prison Facility
Support HuffPost
The Stakes Have Never Been Higher
Popular in the Community