The year has just started, and this means it's time for your 2015 New Year's resolutions! What if your most important resolution was to file for divorce in 2015?
This year I decided to spend Christmas and New Years Eve on one of my favorite tropical islands in the Caribbean, where I met many interesting people. I had a great time celebrating New Year's Eve at the beach club of a friend of mine. Later in the week, I was having lunch at the club and I ran into a group of Americans, who had an interesting conversation about their resolutions for 2015.
They were talking and joking about all the positive plans people usually come up with in early January. There was one person in the group who did not speak. Her name was Sarah and she remained silent the whole time. Sarah had just spent the holidays with her husband and family and was now on her annual trip with Christine, her best pal since high school. Sarah's silence made me curious about her resolutions for 2015, but I never thought this would kill the light-hearted atmosphere among the group and trigger a serious conversation, which would eventually lead to some free advice.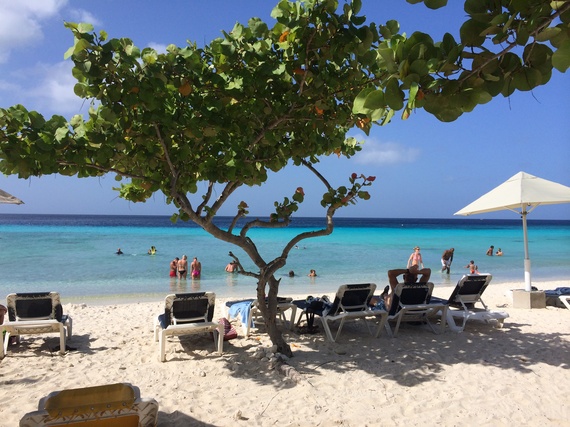 Sarah told me that last Christmas she had decided that after the holidays, her one resolution would be to file for divorce in 2015. She had already put off ending her marriage for two years, but after her husband cheated on her last summer, she was sure she would go through with it. She had not started the divorce procedure yet, because she had no idea where to start and she was worried that, clueless as she felt she, she would place herself at a disadvantage. Sarah's story inspired me to describe where a person should start when planning to divorce.
Obviously, I could easily make an extensive list of 40 or 50 steps to undertake, but I decided on the most significant 10. I split them up in five tips before and five tips after verbally announcing the divorce. My tips were useful for Sarah, so I hope they can be helpful for you too. In case your relationship ends up in divorce, consider the suggestions I set out here below.
Before saying the D-word:
1. Do your homework and make a plan. This means you need to assume an active role in this coming process and be well-prepared before you say the D-word or even visit your lawyer or mediator for the first time. This also means you need to be clear on major issues that need to be addressed. Make a timeline, which will lead you through the whole divorce procedure and keep you on track.
2. Formulate principles. Next to the timeline, write down what you think are the basic principles you wish to hold on to for yourself, to be used as a guideline during the divorce procedure. Include topics like positivity, respectfulness, the interest of the children, etc.
3. Decide on how you would like the divorce to be settled in legal terms. Please keep it as positive as possible. This means you should always at least consider mediation
4. Complete your plan with a list of assets and debts. Include bank balances, credit card balances, income statements, cars, real estate, but also life insurance, retirement funds and investments. Depending on your personal situation you may require different information.
5. Set a budget. Don't forget to set up a financial plan to pay for your divorce!
1. Give your spouse some time. He/she needs time to get used to what just happened. So don't be too pushy with your timelines and plans; but on the other hand, don't wait too long to take action.
2. Share your principles. If possible -- start the process by sharing your main principle: Keep it positive. Inform your spouse that you have thought it all out well, but prevent him/her from feeling uncomfortable about your preparations, so share your knowledge! Discuss your personal divorce principles with your spouse and customize them as much as possible. Decide which issues and subjects you do not want to bring out in the open and which ones you do.
3. Decide together on how you would like to divorce in legal terms. Inform your spouse about the options, consider mediation and select your professional(s) together.
4. Convince your partner to use a timeline. A timeline that you, your partner and the professional(s) (mediator/lawyer) should commit to, because unnecessarily delaying a divorce procedure is like creating a time bomb. A timeline can save you from losing a lot of money and from a never-ending nightmare divorce procedure.
5. Stop looking back, and start looking forward. Never forget that a divorce is the final time in your relationship you do something together, before going your separate ways. Please be aware that you need each other for this one last time. Do not engage in new conflicts. Forgive yourself, forgive your partner and start looking ahead rather than back.
So if you have reached the point where you know that ending the relationship is best for both of you, draw up a plan and commit to it. It will prevent the kind of situation that Sarah was in, living in uncertainty, negativity and irritation for two years. Just remember that if you and your spouse can bring yourselves to join forces and approach your divorce with the most positive intentions, good things may come of it, also for you in 2015!
Popular in the Community