On the second episode it was Donald Shelton's turn to share his story.
At the age of 34, Donald weighed 675 lbs, and he knew that he had to lose the weight or he would die. So in 2004 he underwent gastric bypass surgery, a procedure that was itself extremely dangerous for someone of his size.
At the beginning of his seven-year battle, Donald showed just how difficult daily life was for him. He could barely stand because his weight was just too much for his legs to hold, and he acknowledged that he would be lost without the support of his parents.
Following the surgery Donald managed to lose an incredible 300 lbs, but then he had a massive setback. Having problems walking after a fall, he checked himself into the hospital.
There, after starting to ramble incoherently, he slipped into a coma.
Waiting at his bedside, Donald's distraught dad said, "I'm scared. Put me in that bed. Get him out. He's got a full life to live yet." Because Donald wasn't strong enough to breathe on his own the doctors had to put him on a respirator, and his brother Brian said the family had no idea what was going on except that he had pneumonia and some kind of viral infection.
Then the family got shocking news: Donald's friend told them Donald had been using crystal meth and cocaine, and that his girlfriend was a heavy user. Had Donald jeopardized his chances of leading a normal life by taking drugs?
Eventually, the cause of Donald's collapse was discovered. He was diagnosed with Guillain-Barre syndrome, a disorder that affects the central nervous system and can lead to serious complications including paralysis and death.
After he came out of his coma Donald recuperated at home and with intense physical therapy, and after more weight loss he regained mobility. However, his weight has fluctuated wildly over the last seven years. At one stage he was down to around 200 lbs -- a staggering loss of over 400 lbs -- but then, sabotaged by his mother feeding him junk food and his own depression, he gained back over 100 lbs in one year alone.
At the end of the show, Donald was getting his inspiration back. He was attending hydro-therapy sessions and was down to 390 lbs, but he still has a long way to go.
Follow more weight-loss journeys on "My 600-lb Life," Wednesdays at 9 p.m. EST on TLC.
TV Replay scours the vast television landscape to find the most interesting, amusing, and, on a good day, amazing moments, and delivers them right to your browser.

Before You Go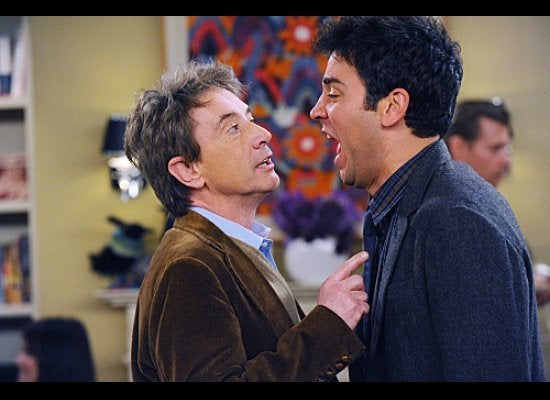 What to Watch: Feb. 6-12
Popular in the Community