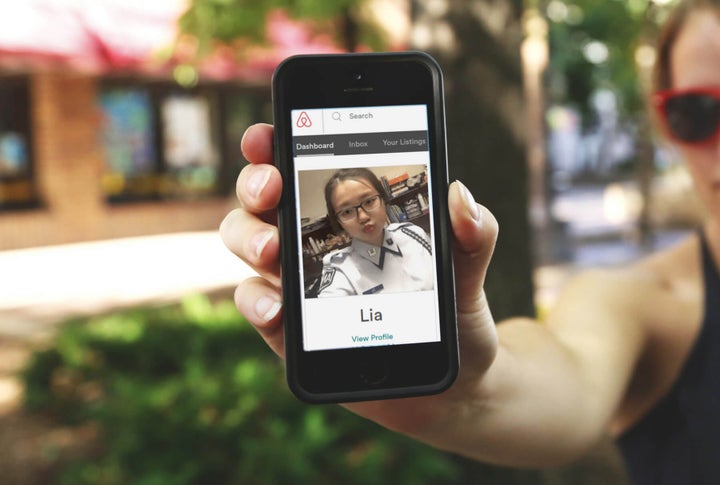 AirBnB is one of those luxuries in life that we take for granted in today's age of car-sharing and home-sharing and the sharing-economy and things that start with the word sharing but really involve an exchange of money and people's actual stuff. We take it for granted that anywhere we go, we'll be able to just pay someone to sleep in their home, with all of the comforts that you'd expect from a house rather than a hotel: a couch, a kitchen, freedom from having to awkwardly interact with anyone at all.... So when we attempted to log into our beloved, trusty AirBnB account one day only to find that our password didn't work and the email on the account had been changed, our entire worlds were rocked. Had we lost our entire AirBnB account?! 5 years worth of reviews?!?! Our "saved" lists?! Then it hit us: our credit cards are all saved in my account! Cue panic. Our AirBnB, along with our saved credit card information and - oh my god, didn't I have to upload a drivers license at some point too?! - a bunch of other personal information was totally vulnerable to the sticky claws of some evil tech genius. My AirBnB account was HACKED!
The first hint that something might be amiss was an email from AirBnB... in Chinese.
It was a reminder to rate our last AirBnB stay, I think. This took some deductive reasoning, because the entire email was entirely in Chinese. Why did AirBnB think we wanted to receive an email in Chinese?
Before jumping to the conclusion that my account had been hacked, we did a little bit of soul-searching. Was there the tiniest, most remote possibility that we'd somehow booked a trip to China on AirBnB and then, like, forgotten about it?
Drunk AirBnB-ing, much like drunk shopping, is one of those things that feels like a lot of fun in the moment and a whole lot of expensive regret the day after. But neither of us remembered any kind of AirBnB sprees in China. We'd never been to China. We'd never even considered going to China. Nor do either of us speak Chinese. There wasn't any reason to be receiving emails from AirBnB in Chinese.
When we went to log into my account and figure out why we were suddenly receiving emails in Chinese, we couldn't log in. Our password didn't work. Neither did our email. And what's even more strange, when we entered in our email, AirBnB's login page would change it to some weird email address that we didn't recognize.
That's when it hit us: had my account been hacked?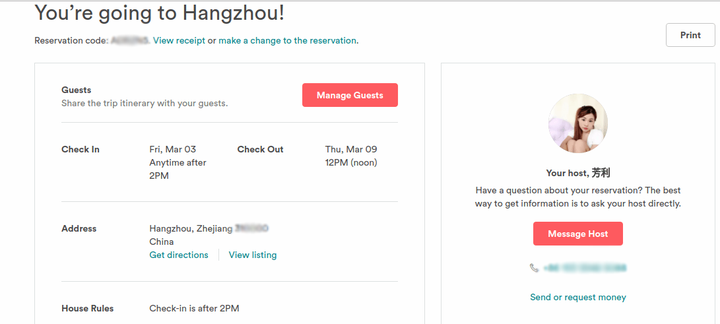 Our first instinct was to send AirBnB an angrily worded, panicky email. So we mustered up our courage and sent an email like:
"um, excuse me, sorry to bother you, but could you please help us to understand this email? From China? Which we're not? Ok, thanksssss"
Yeah, rightful indignation isn't exactly our strong suit. I guess we were still half hoping that it was all just some kind of mistake with a reasonable explanation that could be helpfully and quickly sorted out. How wrong we were.
Shortly after our way-too-polite email, we got an email back from AirBnB like "our automated response system took one look at your pathetic email and deleted it. Try again." Damn you, sassy auto responders. It was clear we were going to have to take this to the next level: the phone.
Ugh. I hate calling people on the phone. It's this whole awkward thing where you have to interact with people and it's just my least favorite.
But you know what? I pulled on my grown-up pants and practiced my phone voice and Googled for a good hour to figure out the right number to call, like a real f***king boss.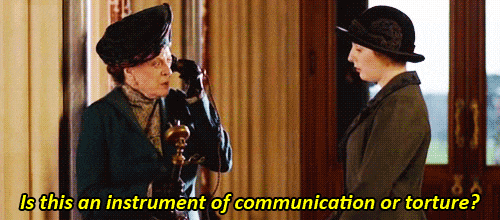 So we call AirBnB and politely explain what's going on. And they're like, super friendly, but also they can't do anything to help us at this time. They'll pass our information onto the correct department, who will get back to us very soon, oh and is there anything else that we needed help with today?
Like ... no, just that one thing that you didn't help with at all, but thanks, I guess.
For some reason I accepted this response, and we cheerfully hung up the phone thinking things would get resolved shortly. And then we waited.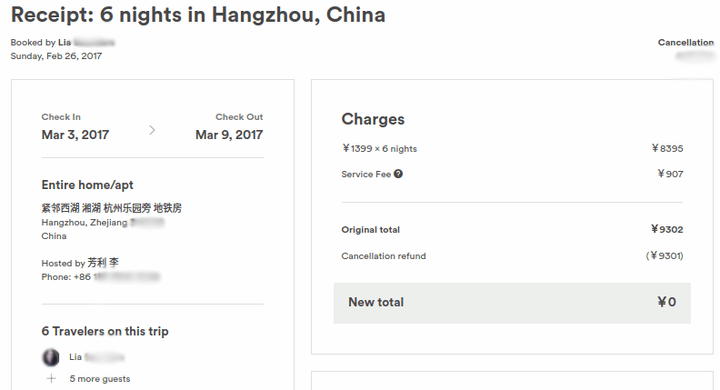 After 24 hours passed, I was less confident in AirBnB's "helping customers who have had their accounts hacked" team. Did they just not care that my account was in the hands of nefarious Chinese supervillians?! I willed myself to call AirBnB again (or, more accurately, I got my husband to do it for me #thanksbae).
Our second phone call was much the same as the first: "Sorry, I'm totally incapable of doing absolutely anything to help you or anyone else, but someone on our payroll is probably in charge of this, so I'll pass your information along in a series of forwarded emails until the correct person magically finds your information and solves all of your problems."
At this point, we're peeved. AirBnB is giving us the damn run-around while we politely twiddle our thumbs. Meanwhile, nefarious Chinese supervillians throw sleepovers in fancy Chinese villas using MY AirBnB account.
Thankfully, we'd checked our credit cards and hadn't noticed any kind of weird activity on them, so at least it seemed like the Chinese supervillians were paying for their schemes on their own dollar (or yen).
By day 3 of my account being hacked and AirBnB still not doing a thing to help us, I've HAD it. What kind of incompetent, inconsiderate POS organization doesn't give a s**t when their customers - frequent customers for over 5 YEARS, I might add - get their accounts f**king HACKED?!? We needed a strategy change.
At this point, Ms. Sorrytobotheryou flew out the damn window and was replaced with Ms. Howf**kingdareyou.
Phone calls hadn't worked.
I don't have the "may I speak to your manager" haircut, so instead, I did what any enraged millennial would do: I took the fight to Twitter.
@Airbnb 3 days and counting that my account has been hacked and your company hasn't responded to our requests for assistance. Unnacceptable. — Practical Wanderlust (@practicalwander) February 28, 2017
@AirbnbHelp we've called twice, emailed, DMed, still a security breach at @Airbnb exposes our personal information w/ NO response from you! — Practical Wanderlust (@practicalwander) February 28, 2017
After a few pissed off tweets, AirBnB decided that I was actually worth acknowledging. I got a canned response asking me to send them the same information I'd already given to 2 different people on the phone, which I let them know, in the most huffy way I could muster via Twitter DM.
Still, I kept getting the same bulls**t response: "I'm so sorry to hear about this, and personally I can't help you, but someone will definitely help you at some point soon, probably."
Words cannot describe how fed up we were at this point. It had been 3 days, 2 phone calls, several angry tweets, and a bunch of huffy Twitter DM's, and still our hacked AirBnB account was being used by nefarious Chinese supervillians. So we called again. And again. And tweeted. And called.
Anyone know how to get a response from @airbnb or @AirbnbHelp? No responses, no followups, spent an hour on hold. So dissapointed. — Practical Wanderlust (@practicalwander) February 28, 2017
And we kept calling and tweeting .... until someone finally agreed to help us.
Y'all, seriously though. The amount of time it took to get someone on the phone who could read through an instruction manual on un-hacking someone's account was f***king embarrassing. Get your shit together, AirBnB.
At long last, we were let into my account. Only it didn't look like my account at all. It had been totally changed - all of my old reservations were there, but everything else was different.
Honestly, it was a little bit heartbreaking seeing my beloved AirBnB account used like that. Staring into the duck-face, selfie'd eyes of the teenager who had supposedly hacked my account, I felt like she had punched me in the gut.

As the only useful member of AirBnB's support team walked us through re-claiming my account, we discovered more and more totally foreign information inserted into my account. The perps had changed the email address, phone number, credit card information, and even the language on our AirBnB account.
Remarkably, they hadn't hacked our AirBnB account and used our credit cards to book trips: they'd added their own. Which makes me think that the purpose of the hacking wasn't to legitimately use my account for stays, but more likely to build up "authentic" seeming reviews for some other AirBnB host account. It scares me to think of what kind of scheme our poor AirBnB account may have been a part of. I have no idea if AirBnB flagged the places that our hacked account "stayed" at as suspicious, but I sure hope so.
At this point, though, I'm not sure how much faith I really have in the investigative powers of AirBnB...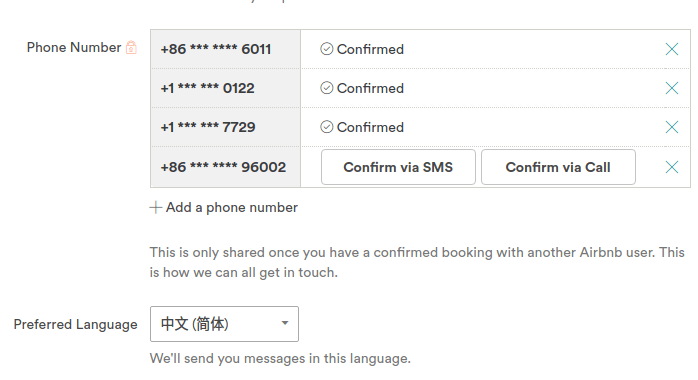 Step by step, we removed Chinese phone numbers, weird sketchy email addresses, awkward teenaged selfies, and credit cards from my account. Our helpful AirBnB customer service representative cancelled our upcoming trip to Hangzou for us.
And like ... that was kind of it. That was the end of that. ...Right?
HELL no. I wasn't getting off the phone with the only person in the entirety of AirBnB willing to talk to us without making sure that I would never have to do this s**t again.
Our customer service representative couldn't answer any of our questions about how or why our AirBnB account had been hacked. I'm pretty saavy when it comes to phishing scams, and I don't recall clicking on any weird emails or links - nor did I find any suspicious emails from AirBnB in my email account when I searched back. All I found was a regular stream of emails from AirBnB about upcoming trips and past trips, which all seemed perfectly normal. So ... how did this happen?
Honestly, we still don't know. Maybe we did click on an email at some point and it was so well-crafted that we didn't even notice. I'm skeptical, but maybe.
According to AirBnB, there had been no security breaches lately (or at least, they weren't admitting any to us). But when I Googled to see if anyone had experienced something similiar, we found the all-too-familiar story of a recently hacked AirBnB account. And AirBnB's response had been just as abysmal.
So we weren't alone, but that wasn't super reassuring, either.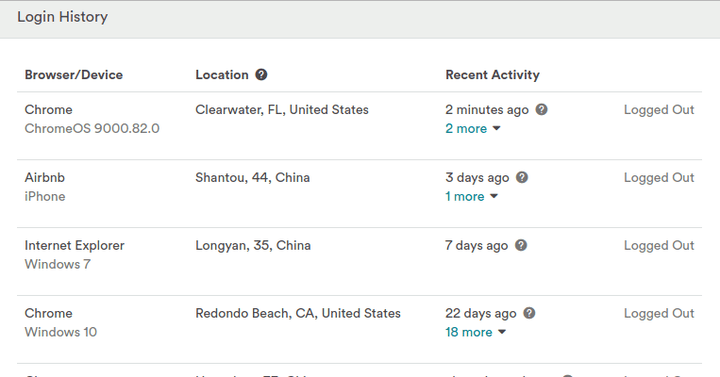 During the course of my AirBnB account being hacked and then recovered, AirBnB took no responsibility whatsoever for the hacking event. What's more, beyond a "doesn't seem like your credit card was used" and "your drivers license isn't kept on file," there wasn't a whole lot of concern for the security of my account & our personal information, either.
It was just sort of like "Well, these things happen. It's probably your fault. Sucks, though!"
Oh, and if you're wondering how much apology money AirBnB shelled out to make up for the hacking of an account that has been used regularly for over 5 years: the answer is none.
That's right. AirBnB didn't give us a single apology credit. Not even an apology discount code. Nothing.
Considering that we regularly use AirBnB for bookings in the several-thousands range (3 weeks here, 2 weeks there, a giant cabin for 10 of our friends, that sort of thing) it was kind of insulting.
This wasn't the first time we've taken an issue up with AirBnB. If you stay at enough AirBnB bookings, eventually you'll find yourself in need of their help: from the time that we showed up to our booking only to immediately turn around and leave because it was actually just a stretcher hanging from a tree to the time that our AirBnB host screamed at us and accused us of ruining his couch, we've actually recieved assistance and apology credits from AirBnB for way less critical issues over the years. And there was never a time that AirBnB didn't help us out.
In fact, this was the first time that I felt that AirBnB hadn't done much of anything to demonstrate that they valued my business.
It kind of hurt. Like when an old friend suddenly ignores your texts. What happened to us, AirBnB?
Even though AirBnB handled our hacking poorly - actually, poorly is the nice way of saying it- we still wanted to protect my account from future hacking. So after much back & forth and dropping of security buzzwords with our increasingly unhelpful AirBnB customer service representative, we were finally set up with 2-factor authentication to hopefully prevent my account from being hacked (again). What this means is that whenever we log into our AirBnB account from a new or unrecognized device, AirBnB will send us an email or text to make sure it's us before letting us into the account.
Which is super helpful. And also ... why isn't that already standard on all AirBnB accounts?!
This wasn't a solution that was offered to us, either. I had to say the words "2-factor authentication" about 5 times, and then explain what I was talking about, before our customer service associate was like "oh yeah, we can do that, I guess."
I asked if 2-factor authentication was available to all users, and apparently it is ... but you can't enable it yourself. Which is idiotic. But it's the only solution or suggestion that AirBnB was able to offer us to prevent future hacking of my account.
So, dear readers, if you're concerned about your AirBnB account getting hacked, here's what to do:
Call AirBnB at +1-415-800-5959 or +1-855-424-7262 (toll-free) and ask them to set up 2-factor authentication on your account.
Do it. Seriously! If they don't know what you're talking about, just explain that you want to add a layer of protection to your AirBnB account that makes it more difficult for random teenagers from China to hack into your account and book sleepover parties.
And of course, don't click on any emails from AirBnB if they seem suspicious - always log in to your account directly from airbnb.com. I don't have to tell you that, right?
We certainly wouldn't discourage anyone from using AirBnB. The vast majority of our experience with AirBnB over the past 5+ years has been overwhelmingly positive. From incredibly welcoming hosts to bargain deals to one-of-a-kind experiences, we've had a fantastic time overall using AirBnB and would recommend it to anyone (speaking of which, you can sign up with our referral link and get $40 off if you're a new user!)
That said ... we're starting to branch out and explore some alternatives to AirBnB these days.
Have you ever had a bad experience with AirBnB? Or have you had nothing but excellent experiences with AirBnB? Tell us your story in the comments!
Related
Popular in the Community