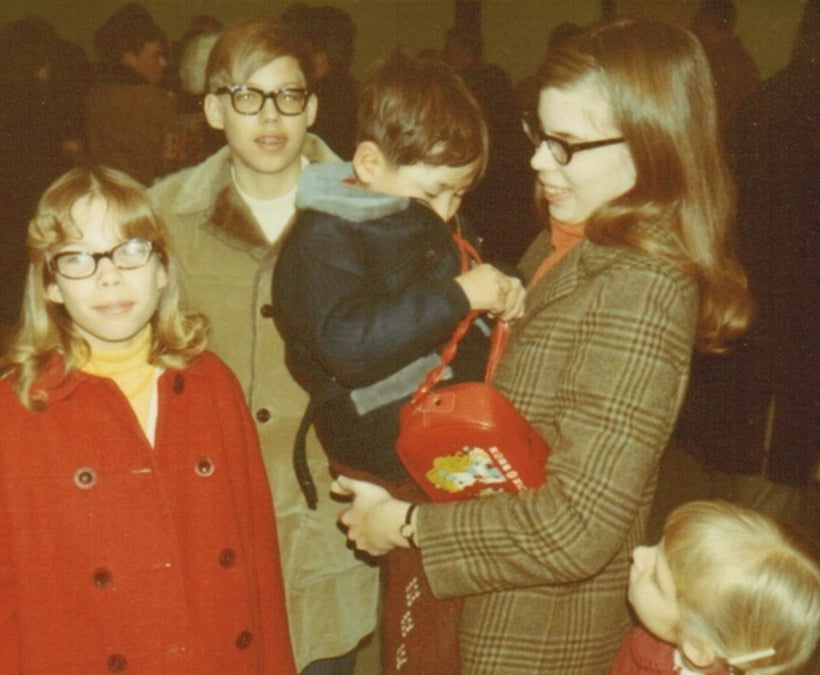 January 9th, at exactly 11:55 p.m., Central Standard Time, I met my altered destiny
That was when I arrived off an airplane to start a new life when I was seven years old. I'd left a prior life that would, over the years, fade into memory only. A different life in a different country — South Korea — with a different mother in starving, desperate circumstances that at times saw us sleeping and begging on the streets.
Until she placed me for adoption.
As I celebrate the anniversary of this day, I reflect on what it means, not just to me, but to the woman who adopted me, my American mother — Mom. And to my Korean mother that let me go to a life that she could not imagine, that I might escape a life that was all too stark.
Decades after this date and several years ago, Mom gave me a note the last time I saw her alive. When I re-read her note on this day, I see as few can the impact, the hope, the love — and the fears — that surround probably all human beginnings where the future is unknown and destiny has yet to show its hand.
--------------------------------------------------------------------
I'm not very good at expressing my feelings to my children, especially about how much I love each of you. I have saved the article from the Lutheran Church Women's "Scope" Magazine all these years, thinking that I would share it with you someday, because it says what I felt, but could never have said so well.
Remember, I have deeply loved each of my children and always will. And you are my son.
--------------------------------------------------------------------
I then read the small page from the periodical she saved for me -- all those years. I'm always struck by the title. And the words that follow.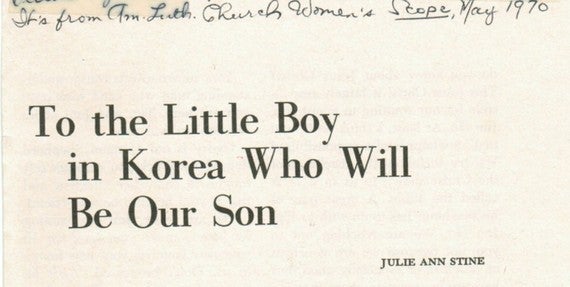 We have only your picture before us. As we look into your face we wonder what you will be like, what you are feeling and hoping.
Maybe you're a little scared, just as we. It can't be easy for a little boy to leave his friends, his country, his language and to move into a brand new life. It can't be easy for you to leave your mother, whatever the ties have been between you, and to step off a plane into the midst of a new family and a new mother.
I'm a little scared too, because I will be that new mother, but I look forward to loving you as I do my other children. I hope that you will learn to love me. But we're not guaranteed love in this adventure, are we?
You have been told that you are coming to your father's country, and so you are. We trust and pray that America will be good to you.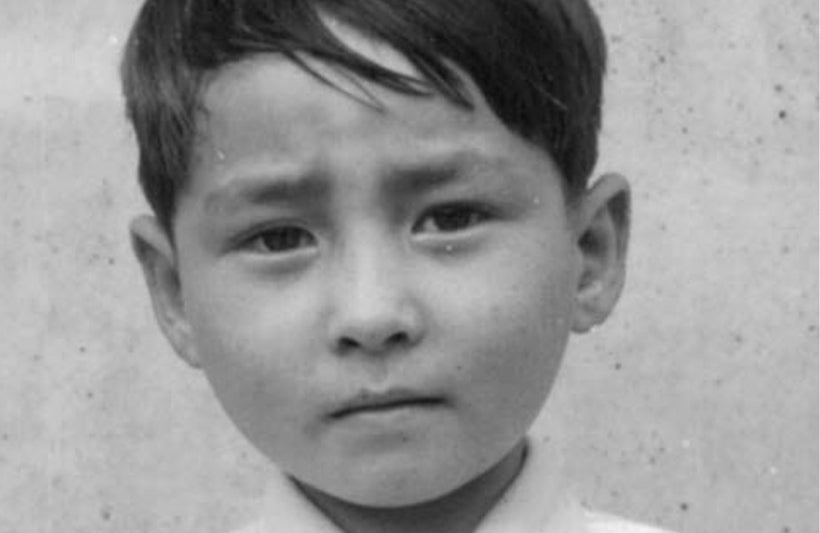 I find myself thinking much about your Korean mother these days, hoping that she has been good to you and that she has loved you much. Perhaps her greatest gift to you is a love big enough to let you go. I am ashamed before such love.
I don't think I could be that strong.
We are ready, waiting for you to make your long trip to your new country, your new home, to us. Don't be scared. We'll be there when you get off the plane and although we won't be able to speak your language, we'll put our arms around you to show you our joy.
And if you think it's alright I'll give you a kiss.
-------------------------------------------------------------------
I'm very fortunate that I have this day that I celebrate; to have had my destiny so altered and to have had my life's horizons lifted beyond all imagining.
But on this day, January 9, I am most thankful to have had my two mothers who each gave me my life.
---------------------------------------------------------------------------------------------------------------
— Book of the Year Award Winner, Foreword Reviews' 2015 INDIEFAB Awards
"Compelling, candid, exceptionally well written, 'Dreams of My Mothers' is a powerful read that will linger in the mind and memory long after it is finished. Very highly recommended."
REAL LIFE. REAL NEWS. REAL VOICES.
Help us tell more of the stories that matter from voices that too often remain unheard.
This post was published on the now-closed HuffPost Contributor platform. Contributors control their own work and posted freely to our site. If you need to flag this entry as abusive,
send us an email
.