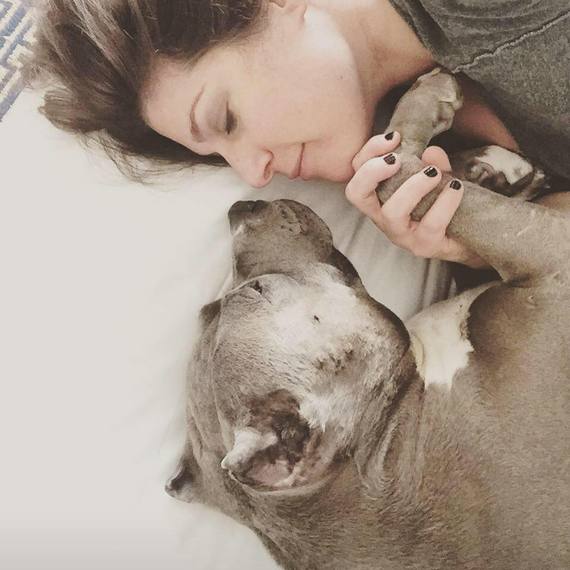 I will miss your helicopter tail that never stopped wagging, your fake sneezes, you sitting on my head and your yelling foot stomping demand for chicken treats. I will miss watching you take in the morning sun and you bounding towards people you loved seeing. I will miss watching you proudly pull tiny sticks from the ocean's edge, all the amazing sounds you made, your soulful eyes and of course, the never ending search for your lost neck. I will miss your academy award winning "heavy head bit," kissing your perfect belly and face and putting my bare feet in the fold of your back leg that felt like warm butter. I will miss our night walks, Rite Aid stops for yogurt samples, getting our nails done and your dedication to trick or treating all year round. I will miss pushing you through airports in wheelchairs and watching you say hello to the pilots before take off. I will miss watching you sprint through carpeted hotel hallways, digging into fresh hotel sheets and your frothing mouth when room service brought you bacon. I will miss watching you kiss the sea of faces from custom made kissing booth's and how happy it made the people who received them. There is no end to the list of things I will miss about you because everything about you is magical.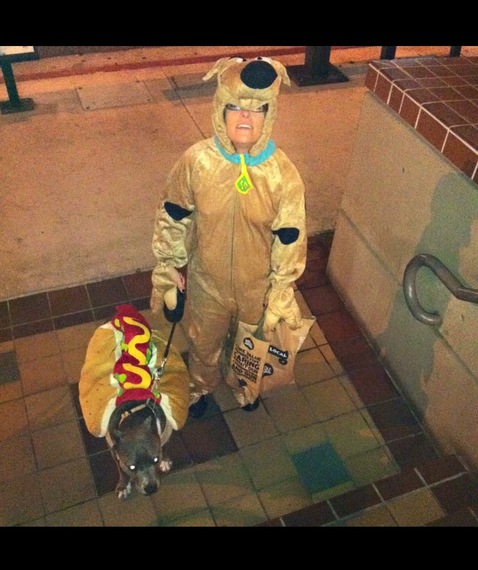 We read each other's minds, predicted each other's every move and could feel each other's emotions and thoughts. And oh my Lord will I miss your hilarious antics. You were the funniest hippo in all the land and I thank you for the beautiful gift of laughter you gave me every single day. I loved your brilliant mind and watching you get an idea, think hard about it and then make your decision with confidence. I loved how you chose the route you wanted to walk each day and following you around like your assistant. I will miss your stubbornness and how you bossed me around and gave me the side eye when I tried to make you do something you gave zero fucks about.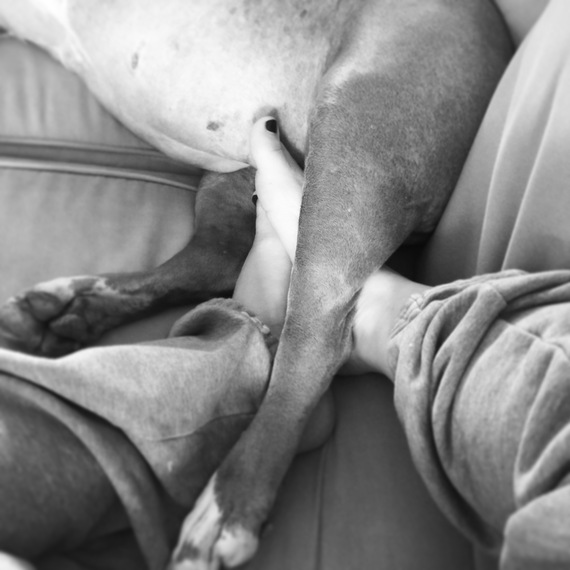 Waking up and seeing you every day gave me immediate joy. Butterflies in my stomach and I couldn't get to kissing your face fast enough. It was like opening the best present I could ever get every single day. I knew how lucky I was to have you and never took a moment of our lives together for granted. You were a gift and a bright light in this world and no matter what life threw at us, it was always okay because you were there.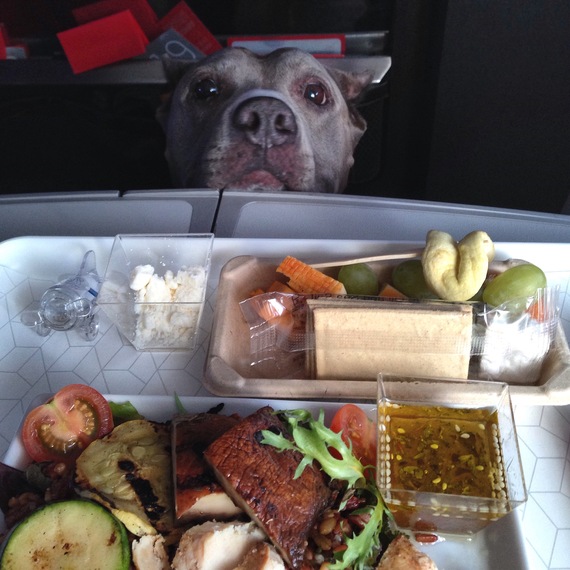 You gave me purpose when I had none and you taught me how to forgive, love and live in the now. You were my life, my everything. You were my best friend, my child, my love, my muse, my inspiration, my family, my teacher and you are and will forever be my purpose.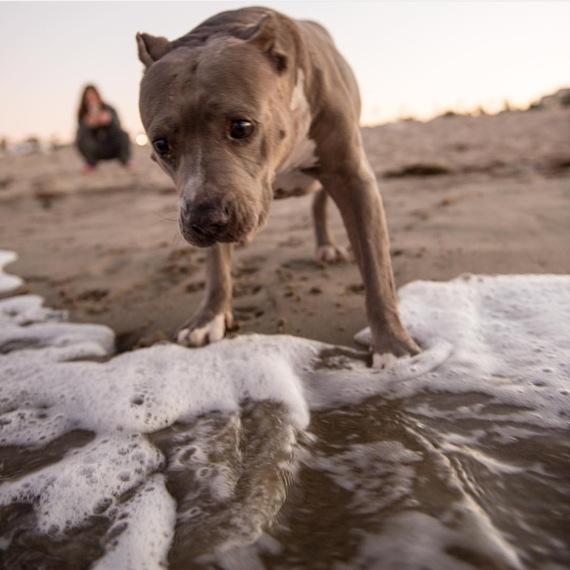 You fought to stay alive for 7 1/2 years and I fought with you. We laid on the floor for countless hours together after surgeries and chemo and all that comes with the horrors of fighting cancer and we did it privately and quietly together as one. We were a team and as hard as all of it was I would do it over and over again if it meant you could stay. We were told you'd likely not make it to the PIBBLE march but not only did you make it, you took a glorious dump on the lawn of our nation's capitol stopping thousands in their tracks who quietly watched then cheered when you were finished.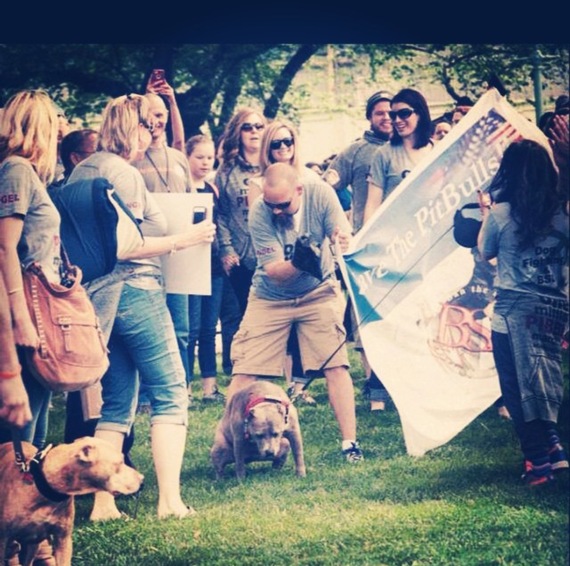 My perfect Angel, your story is one of great tragedy and great triumph. You taught us all without ever saying a word. Your mutilated ears and scar-covered body told your story, but you never allowed that part of your story to define you. You overcame it all with grace and dignity and you were walking breathing farting proof that all the fear based ridiculous stereotypes, myths and blatant untruths some believe about your "type" had absolutely no merit. Your inherent goodness showed millions of people the truth and changed the hearts, minds and lives of people all over the world and will continue to do so even though you're gone. Because you lived there are others living and because you lived, many more will get their much deserved chance at life. Simply put, the world is better because you were in it.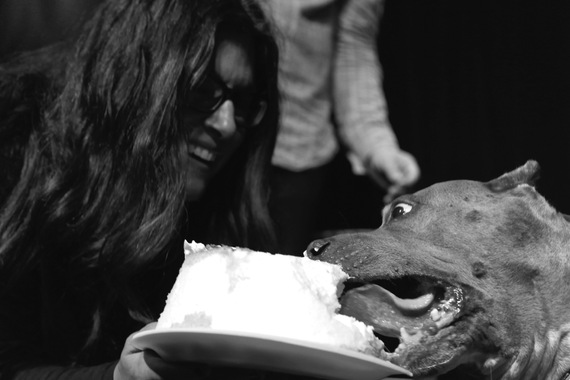 When your heart stopped beating on Saturday, I hoped mine would stop too so I could go with you. I felt you go and the hole in my heart and life without you here cannot be described. The deafening silence of your absence is excruciating and the pain of this deeply profound and personal loss will live with me forever.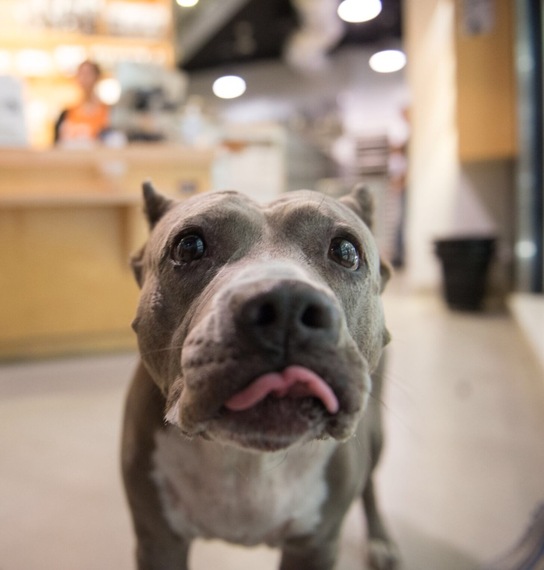 But my precious Angel, I want you to know that I will never stop fighting to save the lives of the beautiful innocent beings who all deserve to be respected, protected and loved like you did. Until I too take my last breath I will continue to tell the truth you taught me and be their voice and I will do it all because I love you.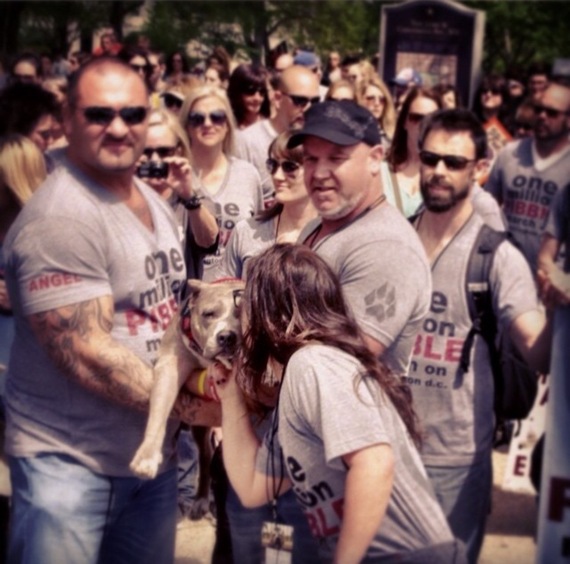 I will hang on to the hope that somehow, some way I will get to look into your soulful eyes, kiss your beautiful face and squeeze that perfect body again. Until then... please be well and whole and full and happy and know that I love you so so much, I'm so very proud of you, I thank you for all you have given me and I miss you terribly. Rest in peace my sweet sweet velvet hippo. Until we meet again....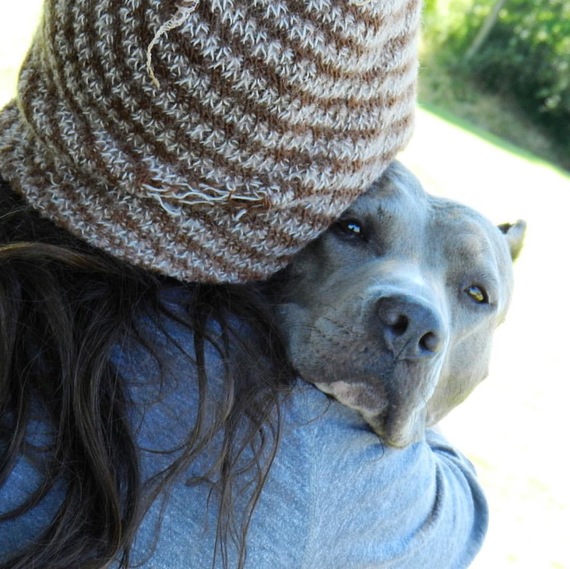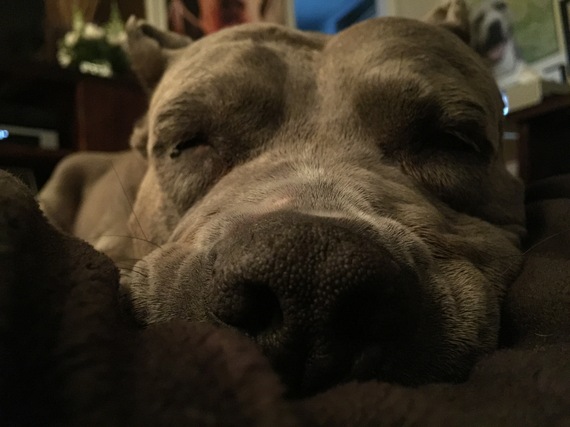 Calling all HuffPost superfans!
Sign up for membership to become a founding member and help shape HuffPost's next chapter