This summer, a cast entirely comprised of senior actors starred in an adaptation of the 1977 bittersweet romcom "Annie Hall."
"With all due respect to Woody Allen's creative and comic writing genius," Shula Chernick, who plays the titular Annie in the film, told HuffPost. "I think our version is much funnier."
New York-based artists Ellie Sachs and Matt Starr conceived of the project, dreaming up the possibility of creating a movie with an elderly cast on their first date. Starr, who is 28, had already developed a ritual of reenacting classic films with his grandmother Maxine, who has Alzheimer's. The practice began when Starr realized that, as Maxine got older, their conversations started running in circles, returning again and again to the same simple questions.
"I realized we probably weren't going to have a normal relationship anymore," Starr confessed.
Yet when Starr and Maxine sat down together to watch "Casablanca," she began murmuring Ingrid Bergman's lines from the film under her breath. Starr chimed in as Humphrey Bogart and the two fell into a happy rapport. Starr relayed the experience to Sachs on their date, adding, "I'd love to do this on a larger scale." She was just the woman to make it happen.
Sachs' background is in theater. Having worked at prisons, community centers, settlement houses and schools around the country, she was confident they could find a venue to give their idea, of working with seniors to interpret and reenact classic films, a shot.
"We were met with a lot of resistance," Sachs recalled. "A lot of elderly centers didn't think their populations could handle it." Eventually, however, they found a home for their brainchild: Lenox Hill Neighborhood House, located in Manhattan's Upper East Side.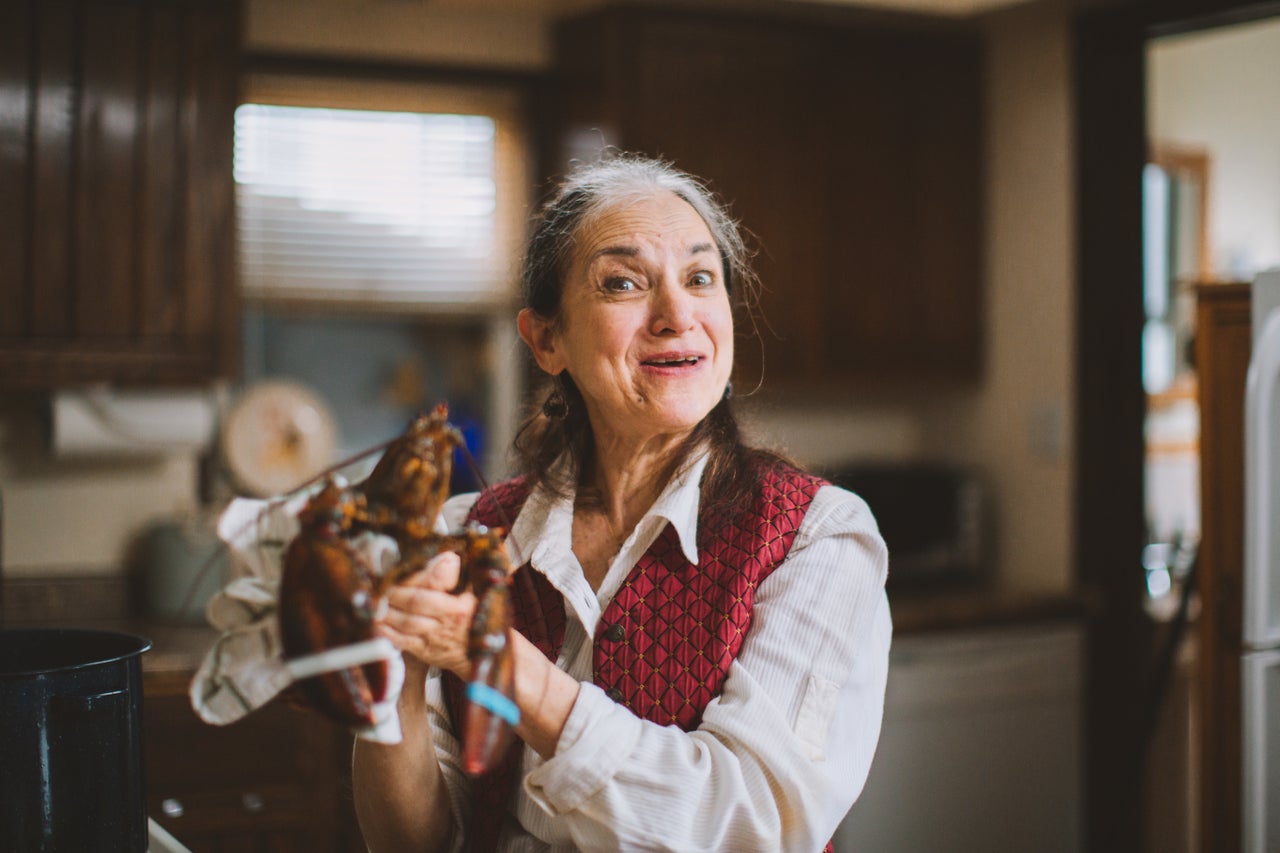 In March, Sachs and Starr began teaching an Interpretive Cinema class at Lenox Hill. They watched and discussed scenes from films including "Annie Hall," "Manhattan," "Casablanca," "Rear Window," and "Singin' in the Rain." They invited those in the class to vote on which one they'd like to appear in. The class selected "Annie Hall," which follows the romance between Alvy Singer, an overanxious comedian, and Annie Hall, a breezy and capricious nightclub singer. The more Sachs and Starr mulled over the fragmented framework of the film, the more it seemed to mirror some of the issues their actors grappled with during the aging process.
"It's a memory movie," Sachs explained. "It tells a story in a nonlinear fashion. It comes down to the question of: What do we remember and why do we remember it? It's a beautiful comparison to what some of our students might be experiencing."
Many of the actors are dealing, in various ways, with the reality of their minds changing and memories fading. "What could be a more perfect film to work out these issues of memory and talk through them?" Starr said.
Then came casting, a difficult task when working with a class full of outgoing personalities eager for screen time. But the directors agreed that Harry B. Miller, an Emmy-winning set designer who already looks and dresses like Woody Allen, would play Alvy. And Chernick, a self-proclaimed "gypsy," world traveler and Diane Keaton lookalike, was the perfect Annie.
Initially, Sachs and Starr expected the film to be executed DIY-style, filmed on iPhones with little to no budget. But after seeing the caliber of talent ― and general ebullience ― of the people involved, they decided to think bigger. They've now raised almost $7,000 on IndieGogo to help fund the costs of pre- and post-production, including the necessary equipment, location and transportation fees.
Filming had its challenges, but most were logistical rather than personal. "A lot of [the actors] don't have cell phones," Starr said. "So we have to call them at 7 in the morning or at 8 at night. Some have email, but are only checking once or twice a day. The communication was difficult." Another hurdle was the summer heat, brutal for New Yorkers of any age. "Our first day of shooting, we had a 94-year-old in 94-degree heat," Starr said. "I took it upon myself to have one of those water bottle fans and spray him the entire time."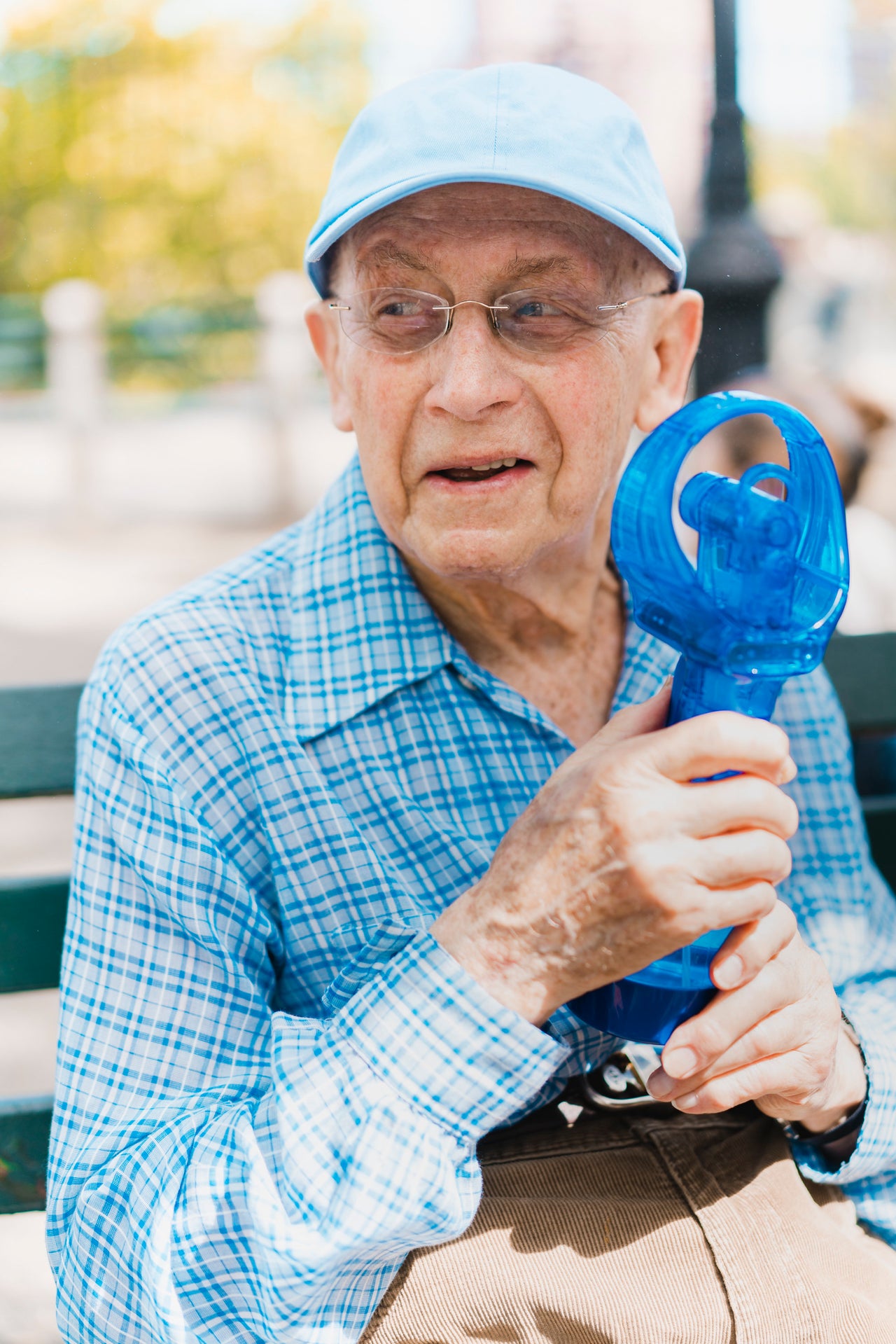 Throughout the filming process, Sachs and Starr became best friends with their lead actors. "We go on lots of double dates," Starr joked. The experience not only strengthened the quality of their collaborative artwork, the directors believe, but illuminated a kind of intergenerational relationship that's not often experienced.
"I've never had friends over 40 years old," said Starr. "I was only aware of one type of relationship, the one I have with my grandparents."
"You might have one or two older people in your life but you don't frequently have older people that are friends," Sachs added. "Because of that, we don't have access to what it means to be old. Instead we have these pervasive ideas about what it means to be old."
Meeting Miller and Chernick made Sachs and Starr cast their preconceived notions about life post-retirement aside. "Our actors are a lot more active than most of our friends," Starr said, noting that Miller tap dances, swims and takes Zumba classes regularly.
"I've totally decontextualized what it means to age in my head," Sachs said. "I think it doesn't have to be such a scary thing. Life can be full of art and love and sex. The people in our class were all dating or had romantic relationships. Just because they're a certain age, why does that matter? They're people."
Popular in the Community