Perhaps my most memorable bite of food in 2017 was a slice of watermelon.
Now I ask you, what pastry chef in their right mind would offer up a watermelon dessert? They're heavy, awkward, a pain to clean and a bear to cut and trim. Drop one on the way to the cutting board and you might break a toe and/or make a huge sticky mess that'll need two mop buckets to clean up. Suppose we just want to push one of these behemoths through a juicer? Because if you spin the seeds and flesh through a juicer, you end up with watermelon seed pulp in your juice and the ensuing product is cloudy and chalky. If you're going to extract watermelon juice, the best way to do it is by squeezing chunks of watermelon flesh with your hands, over a fine strainer. That's why most sane pastry chefs stick to bananas or peanut butter.
Before we get to the pie, and its recipe, it's time for me to recap our year in memorable food. Mrs. Malik and I had a glorious year of food and for that we are very grateful. We're both semi-retired chefs and naturally we're rather handy in the kitchen. When we dine out, it's rarely at a white tablecloth, full-service restaurant. We really prefer the small and eclectic, the funky and out of the way. When we do dine on a white tablecloth, our expectations are very high. But enough about us, let's talk about food, and I'll start with the roast beef po-boy at Parkway Tavern.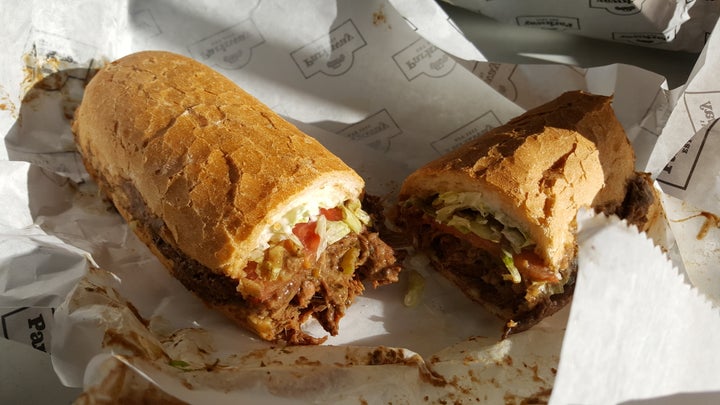 When we were young (and poor) culinary apprentices in New Orleans and we had $10.00 to spend on dinner, we'd share one of these joys and a couple of Dixie beers. Slow cooked brisket and bottom round dressed with shredded iceberg, sliced Creole tomatoes and a few tablespoons of Zatarain's mustard, this may be my favorite meal in my hometown. Of course it wouldn't be the same without the crunch from that Leidenheimer's baguette.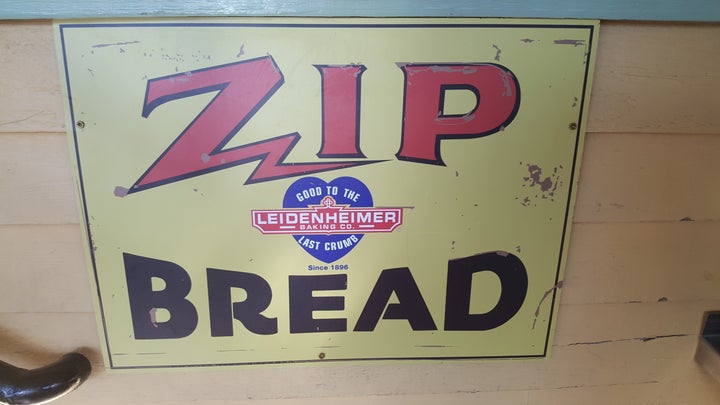 Today one of these hefty gems will cost you about $12.00. Add in a local beer and a bag of chips and you'll be in Crescent City heaven.
Buffalo style Fried Cauliflower from Never Blue in Hendersonville, NC and Smoked Chicken Wings from JC Holdway in Knoxville, TN.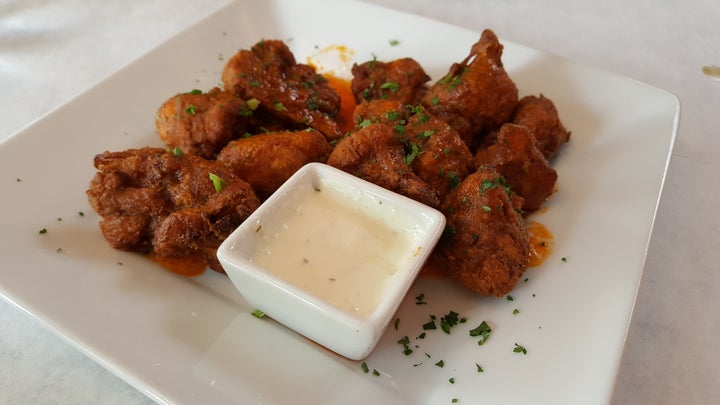 Chicken wings? Big deal. 97% of the wings I've been served are all the same. Tossed in the fryer until they're 35 degrees overcooked, drowned in Frank's or Durkee's hot sauce then served with limp celery sticks and crappy blue cheese dressing right out of the jug. So what if you've got the original recipe from Buffalo, NY. They still suck. You want great wings? Head to Knoxville, TN and have a seat at the chef's counter of Joseph Lenn's J.C. Holdway. Joseph really knows how to smoke, grill, and fry and he and his tattooed cooks serve up amazing smoked wings with an Alabama white sauce that'll make you grin from ear to ear. And if you're a sucker for that vinegary kick from a traditional bottled hot sauce, albeit one served in an unconventional fashion, try the Buffalo-style fried cauliflower courtesy Chef Jesse Roque from her Never Blue in Hendersonville, NC. Her clever takes on familiar comfort foods are so engaging and delicious enough to make your grandmother cry.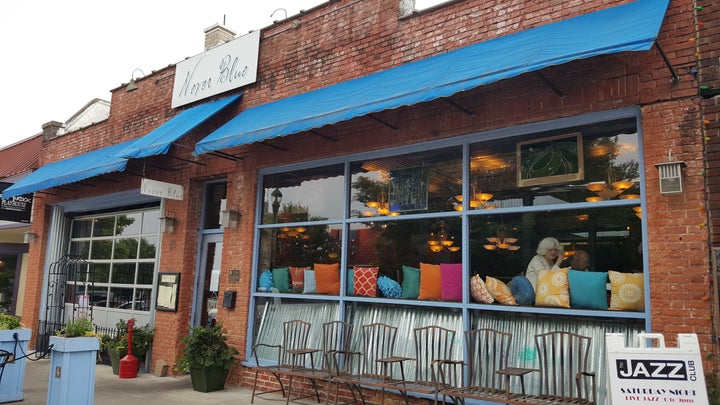 Ice Cream flights at Little Rock's Loblolly Ice Cream.
Loblolly is the ice cream shop every town should have and this past fall we were lucky enough to visit. With flavors like buttermilk lemon, bourbon pecan, honey lavender, salted caramel, gingerbread, and so on, it's difficult to choose just one or two. So why not have eight flavors? Serious. For only $11.00 you can order a flight of these insanely delicious handmade creams. And Loblolly uses a ton of local product plus has great coffee, espresso drinks, and plenty of homemade marshmallows to float in their hot cocoa.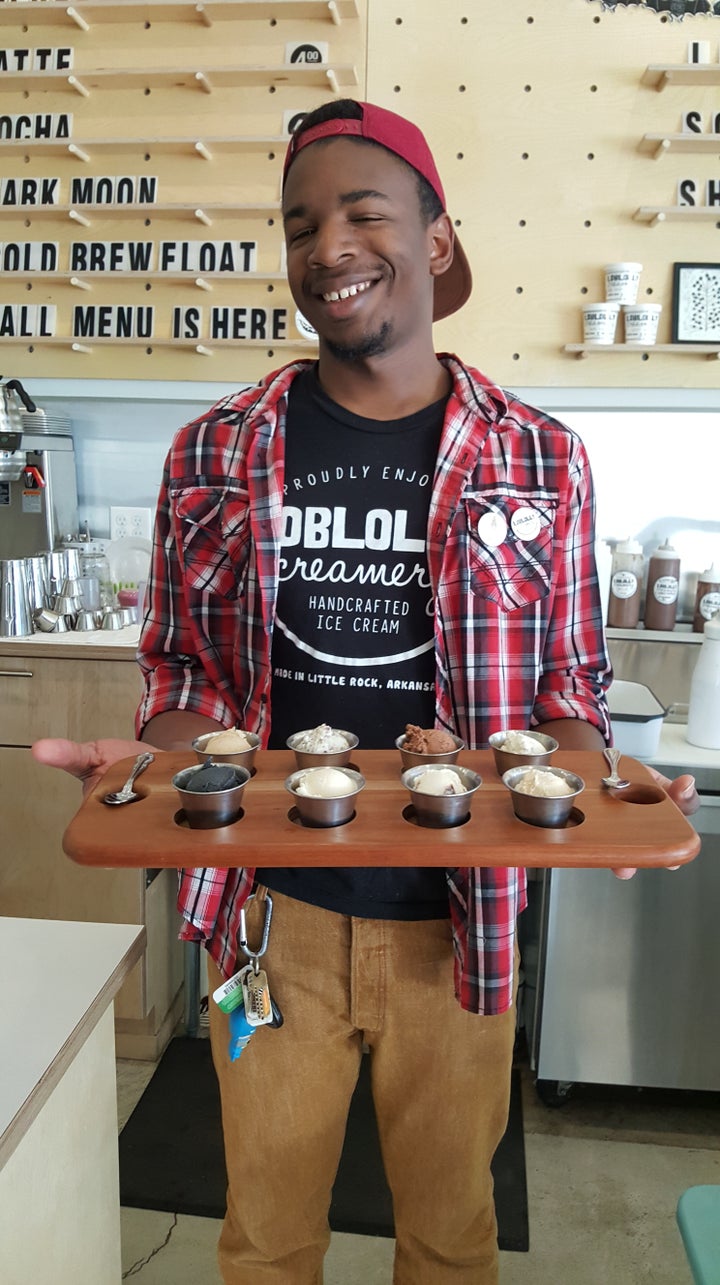 Chocolate Buche de Noel at Dominique Ansel Bakery
Yeah he's the guy that makes the world famous Cronut. This past Christmas we visited a very chilly New York City. On our third day we got up early, waited in line for about 45 minutes and were rewarded with a cronut (or three) and they were rather damn delicious.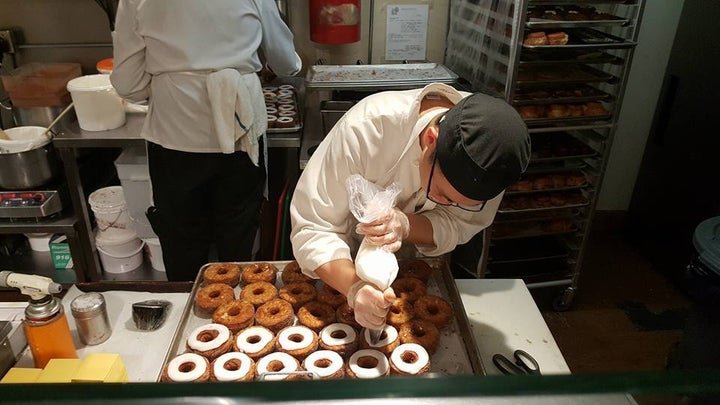 However…if you're married to a talented pastry chef as I am, I found the flavors and textures familiar. Butter, flour, sugar, cinnamon, eggnog. What sets the cronut apart from other pastries is technique. They're cool and wonderful and so very different, technique-wise, than any other pastry we've enjoyed. The downside here is you could possibly stand in line for an hour only to be told they've run out. Then what? Do not despair. Dominique Ansel is a seriously talented pastry chef and his case is filled with wonderful treats.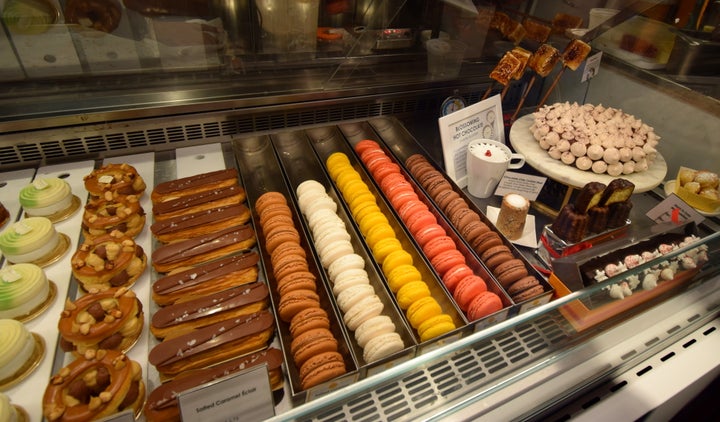 The day we visited, we fantasized over a mind-bending (given the diminutive size of DA) variety of choices. Considering the amount of attention and passion that goes into these pastries, they're quite the bargain. Our personal favorite was the chocolate Buche de Noel, or was it the Mini Me? Jeez they were so amazing. So if you should end up in his cronut line only to be told he's run out, take heart. There's an entire pastry case of amazing chocolate and fruit filled loveliness with your name on it.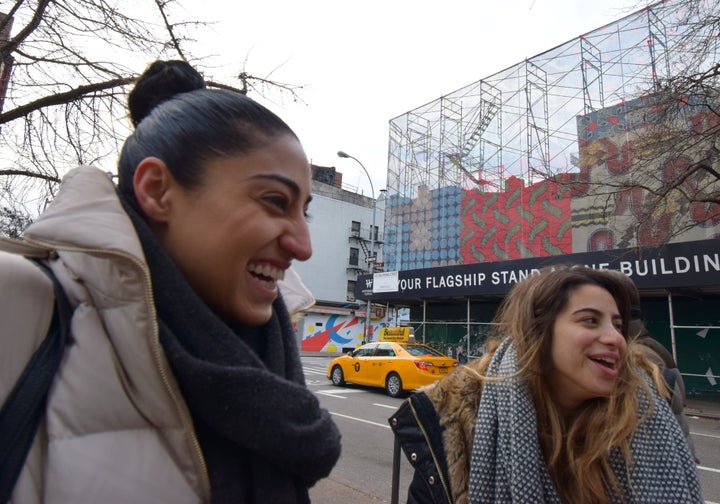 If you're interested in taking a crack at a Cronut at home, he provides a recipe in his cookbook. Be forewarned though, the dough is rather touchy; my bride was able to successfully fry about half of the ones she made because the layers of dough separated in the hot oil.
Conch Salad in the Bahamas
Freshly chopped conch doused with lime juice, tossed in diced tomatoes, a little chopped onion, sweet peppers and hot peppers. That's all you need for this iconic Bahamian dish. The challenge is finding fresh conch.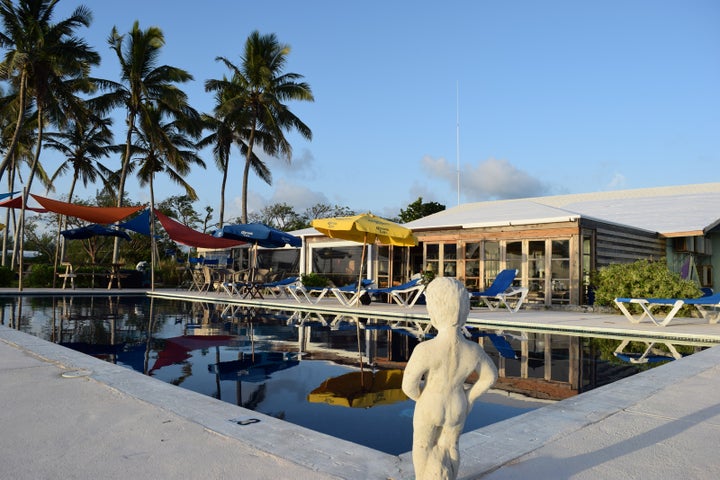 The solution? Catch a Tropic Air seaplane in Ft. Lauderdale, fly to Great Harbor Cay, spend a few days with Angie & Marty at Carriearl Hotel, then convince or bribe the local Harbor Master, Steven Johnson, to take you for a boat ride to find conch. Seriously that's the best way to have conch salad.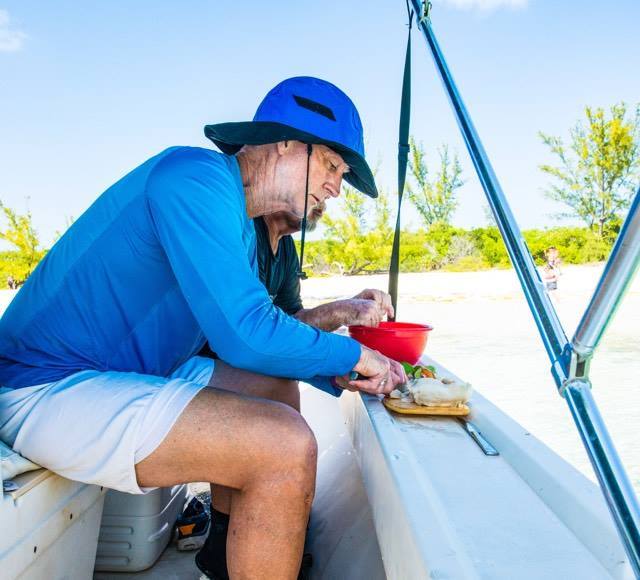 Naan and Chutneys at Paowalla
If all you know about Indian food can be summed up with a bottle of McCormick's yellow curry powder, an evening at Floyd Cardoz's Paowalla will skewer your misconceptions quicker than it takes a rosemary naan to bake. Floyd Cardoz rose to prominence as Chef of Tabla, once a part of Danny Meyer's empire. Where Tabla was white tablecloth and fine wine proper, Paowalla is casual, fun and craft beer friendly. Conveniently located less than 100 feet from Dominique Ansel's bakery (in New York's So Good district), the food at Paowalla is like nothing we've ever enjoyed.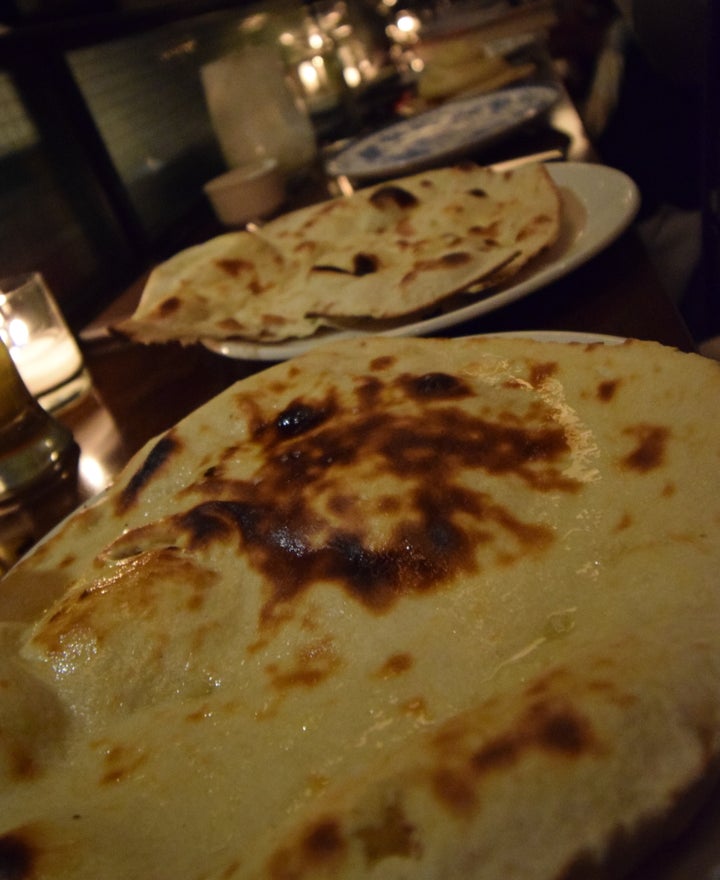 Chutneys of cranberry, tamarind, and preserved lemon, pork ribs slow cooked in an earthy Vindaloo braise of red chiles, garlic and vinegar, fried Shishito peppers with a crunch courtesy a thin Tempura-like batter, wood fire roasted chicken, and a dessert of sweet Tapioca that will defy your expectations of tapioca.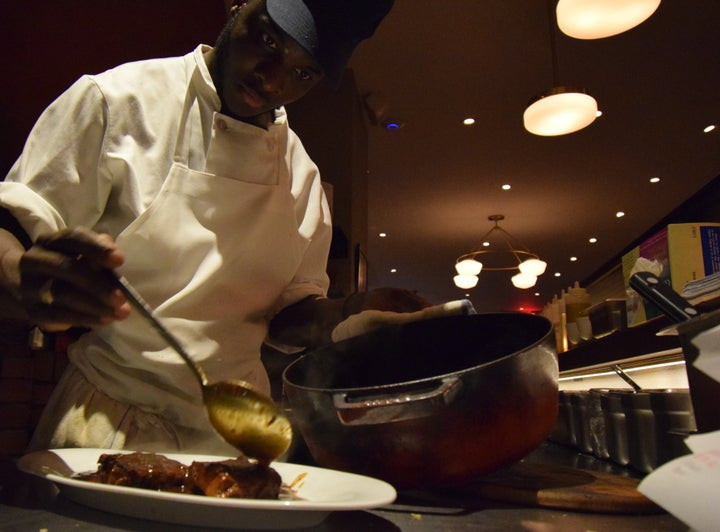 Our dinner at Paowalla was our most memorable meal of the year given our unfamiliarity with the flavors and textures of modern Indian cuisine.
Crepe Cake at The Capital Hotel
Although I spent years cooking in high, and low French restaurants and flipped many a crepe, this dessert of layers of crepes and custard was familiar, yet new. I've seen photos, heard the tales, and listened to older French chefs talk of creating 100 layer crepe cakes. It took a visit to Little Rock, Arkansas and an evening at the Capital Hotel's One Eleven (where my dear friend Joel Antunes is the Chef) to finally taste a crepe cake. And since Joel is Joel (James Beard winner, multiple Michelin star recipient) his version is deceptively refined. Incredibly thin crepes, all perfectly trimmed, layered with custard, then torched with sugar just like your favorite crème brulee. Joel serves it with a Suzette sauce and orange coffee sorbet.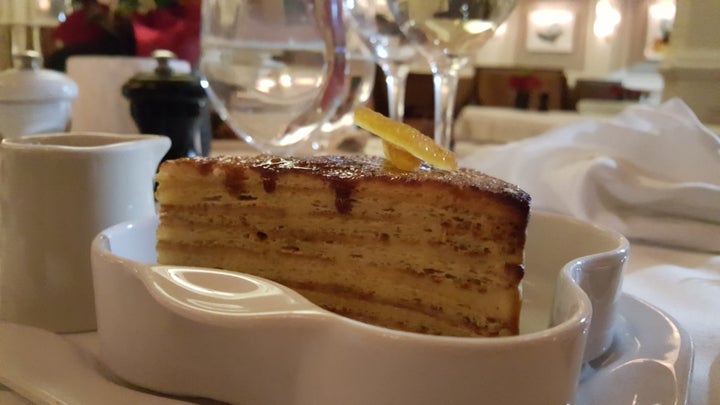 Sure it's layers of gluten, egg yolk, and sugar topped with sugar, served with a sugar sauce and side of frozen flavored sugar. Those layers of sugar and flour, though. They yield to the slightest pressure from a sterling silver fork and offer up deep, sparkling flavors and glorious textures that define luxury and French cuisine. This dessert is why Joel Antunes remains one of my favorite chefs in the country.
Blue Cheese from Christian Hansen's Blue Ridge Creamery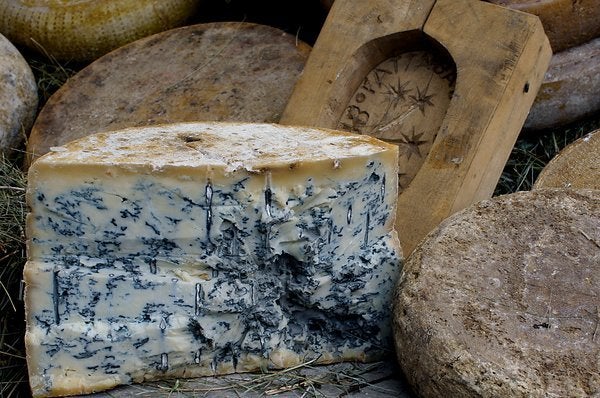 Full disclosure: Christian has been a dinner guest at our farm. Big deal if he may have offered me a complimentary slice of cheese once. This guy is making some seriously kick-ass cheese that rivals some of those well-known traditional French and British cheese, and competes with the best stuff coming from Vermont, California, and Wisconsin. My personal favorite is his Blue Ridge Blue. It's streaked with that unctuous, earthy funk that only comes from that blue mold (probiotics for you kids) we know as Penicillin. Should you ever swing through the Upstate of South Carolina, Christian has a tasting room in Traveler's Rest.
Yeah that end of the year trip to the Big Apple really set the curve. And coincidentally, just before we left, I decided to make some chocolate bobka. I've never had it and always wanted to give it a try, so I opened my King Arthur cookbook, did some reading then made a couple of delicious loaves of sourdough chocolate bobka. Bobka starts with a brioche-style dough that's rolled into a thin sheet, slathered with melted chocolate, rolled up then split down its middle and finally the dough is braided. I told you that story so you could understand how much detail goes into this particular pastry. This is a $4.00 roll from Mah Ze Dahr and it's about the size of your average doughnut, yet look at how tight the braids are.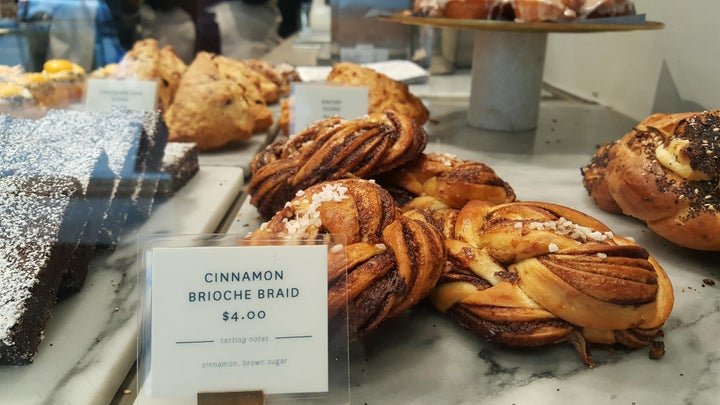 Is this done with a machine or by hand? I'd guess both. Either way, this exquisite little roll of cinnamon, egg yolk, butter, and flour will set you back a mere $4.00 and it rivals my favorite breakfast treat in the US, the cocoa-rubbed doughnut from Asheville's Hole Doughnuts.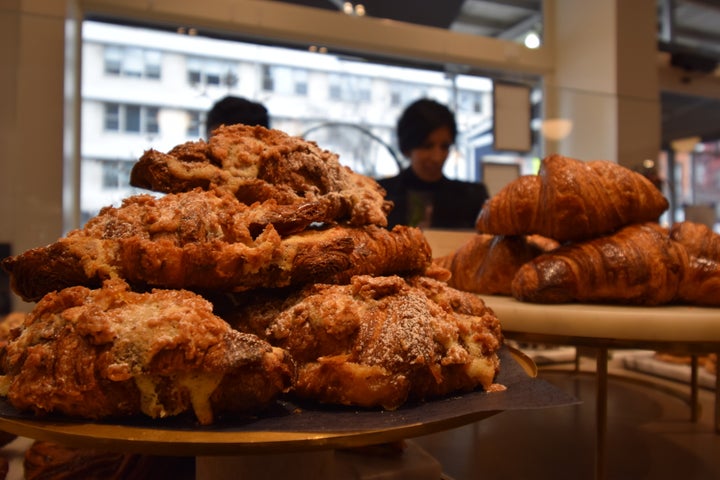 Foie Gras Ribbons at The Pool
You've seen the videos, read the reviews, marveled over the photographs, and done the math. And I'm here to tell you the foie gras ribbons at The Pool are heavenly. Have one of these then bust out your thesaurus to describe it and you'll quickly run out of adjectives: silky, velvety, bewitching, lustrous, etc. and none of these come close to describing the texture and flavor.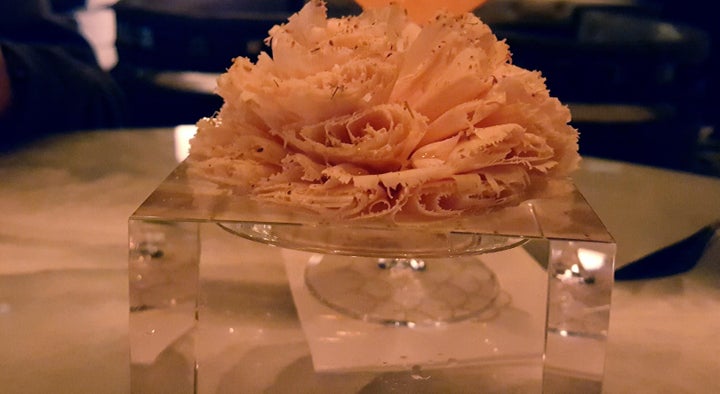 The attraction to foie gras is the opulence of the fat. Sear a thick slice of it, top it with a little acidic relish and you've instantly conjured a culinary standard. Have a lily to gild? A little dab of foie gras can go a very long way. One can stuff it under the skin of a quail breast, dice it into a risotto, or stud it into their favorite terrine and instantly turn a simple dish into a memorable dish. And while the aforementioned foie gras ribbons are the purest expression of foie gras I've experienced, there's none of the heavy fattiness of every other foie gras dish I've sampled. The ribbons were gently adorned with a squirt of fennel-agave syrup and served with airy dehydrated orange slices. It really is quite brilliant. Joseph Cash, the chef de cuisine at The Pool, was once a young culinary apprentice in my kitchen. Seeing him now in charge of one of the most talked about restaurants in the country was a moment of deep admiration for how far he has pushed and challenged himself. Yeah and he comped our Foie Gras Ribbons yet at $32, it's one hell of a bargain.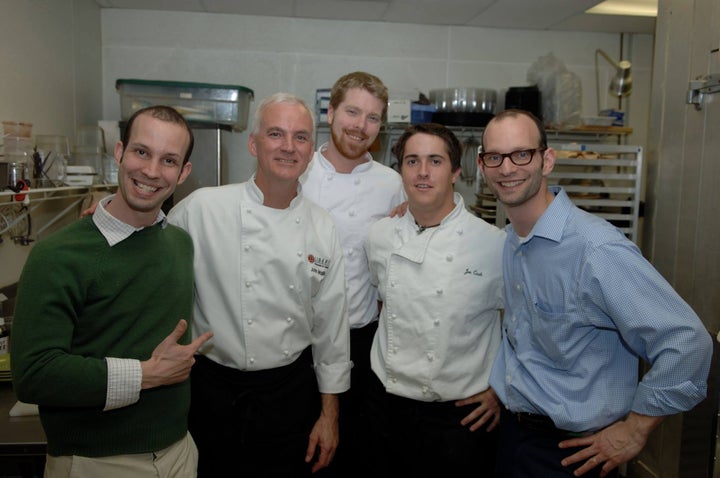 Watermelon Lime Chiffon Pie from Buxton Hall
Let's get back to the challenge of working with watermelon. Lest you think watermelon is unique to the American south, China, Iran, and Turkey are the top three growers of watermelon globally, the US is way back in sixth place with most of the American fruit coming out of Texas. It's been a favorite of cultures across time and geography and it's been the subject of poetry, music, and theatre. Most everyone loves watermelon. And yet it's also a giant pain in the ass to deal with in a restaurant environment, which is why most watermelon is enjoyed outside, au naturel. Turn a watermelon into a pie?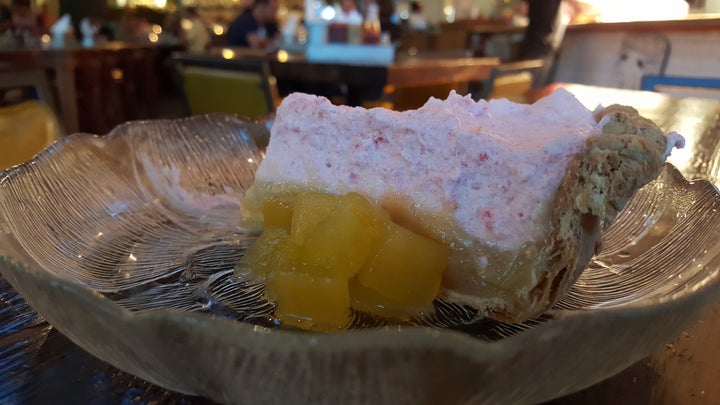 Who the heck wants to do that? Ashley Capps, that's who. We've dined at Buxton Hall several times this year and in early August we shared this slice of pie. And while we waited for said pie, we both pondered how many melons were juggled for this bustling BBQ haven that probably averages 400 diners a day. And because Buxton Hall wouldn't dream of using melons from China, much less Texas, you'll have to wait until the late summer to partake in this particular pie. Based on not only the flavor and texture, but Ashley's sheer determination, this is my favorite bite from 2017, the watermelon lime chiffon pie from the talented hands, and likely bruised toes, of Ashley Capps.
If you'd like to take a shot at her pie, be our guest. She's gratefully provided the recipe. However, I suggest a road trip to Asheville, NC and dinner at Buxton Hall.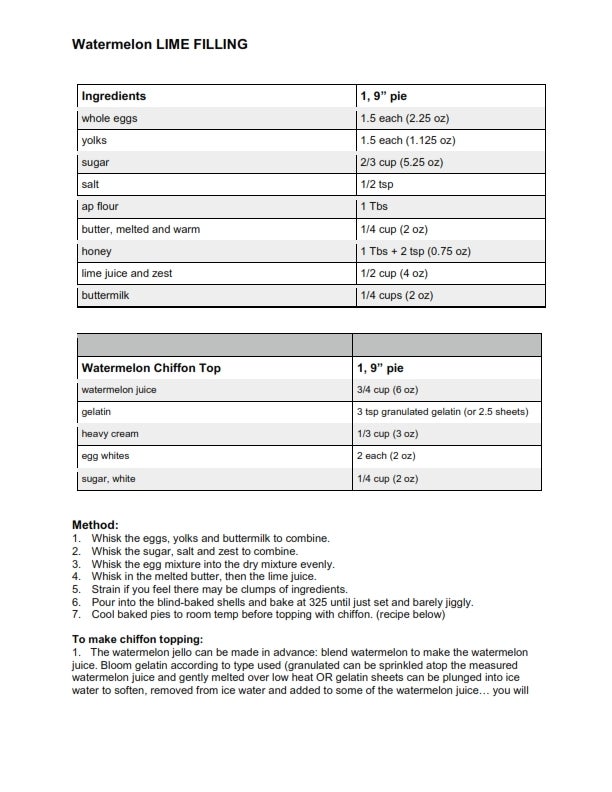 Related
Popular in the Community