Nothing's better than having your friends over, applying hydrating face masks, making some popcorn and popping in a good rom-com, right?
These days, it appears the age of romantic comedies is behind us. No longer are we dedicated to following the hijinks of a couple as they try to make it work. We don't want to pay $15 to watch two people fall in love over the course of an hour and a half. But why?
With the 20-year anniversary of "My Best Friend's Wedding" on June 20, it got us thinking: has there really been a rom-com in the past 10 years that's gained the repeat-watching status of the Julia Roberts-fronted movie? Sure, we've had "Bridget Jones's Diary" and "13 Going On 30," "How to Lose a Guy in 10 Days" and "The Holiday." But since the mid-aughts, there really hasn't been a romconaissance, even if indies like "What If" or "Obvious Child" have tried to give the genre a boost.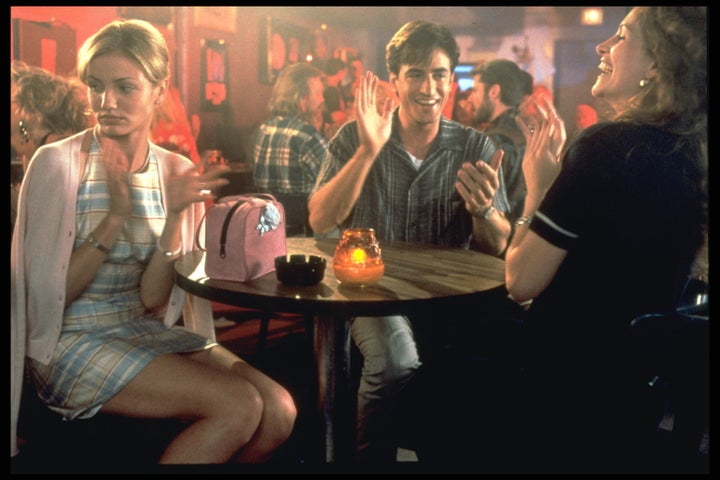 There was a reason movies like this were so successful in the '90s. They were romantic, hopeful, endearing. The quintessential rom-com could be described using all those adjectives, pulling at our heartstrings while making us root for a dreamy pairing. "My Best Friend's Wedding," in particular, really played with viewers' emotions, teasing a happy ending yet finishing with an unexpected twist. This, star Dermot Mulroney says, is the reason it earned almost $300 million worldwide.
"It wasn't about getting the guy, it was about her failing to break them up. And it kills people," Mulroney told HuffPost last year.
"It took me this long to analyze why that movie stands out from the crowd of romantic comedies, it's she's a sad clown," he added. "It's a melancholy movie. You watch it and you think, 'Oh God, she's not going to ... oh, no!' And that's what's funny about it. It's like somebody slipping on a banana peel, we love that."
No one can deny that it's nice to see the lead players end up together at the culmination of a movie. But what "My Best Friend's Wedding" did was flip the script, something that's much more common now than it was when the movie first debuted. Audiences expect a surprise ending these days ― whether it be in movie-musicals like "La La Land" or in suspenseful TV shows like "Game of Thrones" ― which might explain why the typical rom-com formula no longer works as well as it used to.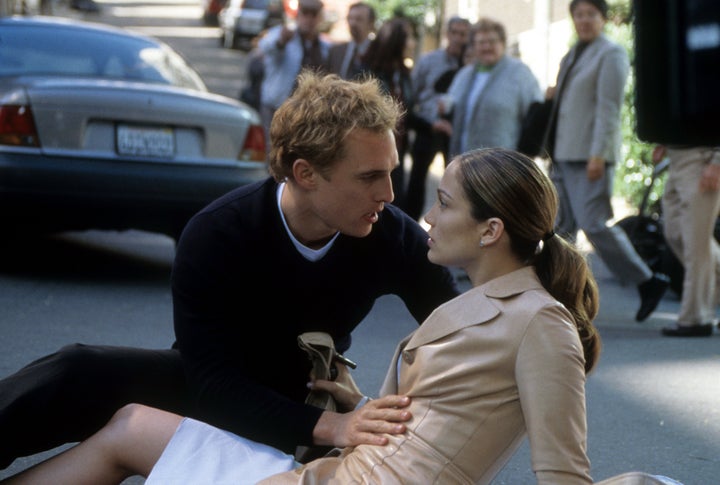 So maybe "My Best Friend's Wedding" changed audience preferences, inspiring moviegoers to pine for the less predictable and ache only for the kinds of rom-coms that provide that perfectly surprising ending. The question is: are studios willing to make those films?
Nowadays, it's harder to find original scripts, be it any genre in the industry. We're living in a time of the sequel, where spinoffs and reboots own the headlines before succeeding or totally flopping at the box office, on streaming sites or premium channels. Rom-coms don't necessarily get remade or rebooted ― new stories recycling the formula just have to fight against old faithfuls in a way that other genres don't. One can simply rewatch a classic love story before running to see another.
"Annie Hall." "When Harry Met Sally." "While You Were Sleeping." "Sleepless in Seattle." "What Women Want." "How Stella Got Her Groove Back." "The Wedding Planner." "Sixteen Candles." "You've Got Mail." "Clueless." "Love & Basketball." "Notting Hill." To name a few.
Big-budget films ― think superheroes, action ― are what every company is after, and it appears those flicks in the mid-range are no longer important in the grand scheme of things. With so many people watching content in the comfort of their own homes, studios are looking to bet more on big-budget projects in hopes they'll lure fans to the theaters. Again, not many people are wasting their hard-earned dollars on a movie theater ticket, unless it's something worth seeing on the big screen, or in 3D and IMAX.
Take 2011's "Something Borrowed" for instance: Warner Bros. spent $35 million on production, but the film only earned $60 million worldwide. Compare that to 1990's "Pretty Woman," which was made on a budget of $14 million but grossed over $463 million. As of late, flicks like "Just Go With It" (2011) and "Trainwreck" (2015) have made solid returns at the box office, but not one has landed in the top 10 highest-grossing romantic comedies since 2009's "The Proposal," which earned over $317 million worldwide.
And although the late Garry Marshall had success with his holiday-themed rom-coms like "Valentine's Day" (2010) and "New Year's Eve" (2011) ― thanks to some serious star power ― his most recent try, "Mother's Day," had a production budget of $25 million and only grossed $32 million worldwide. ("Valentine's Day" earned $184 million more than that.)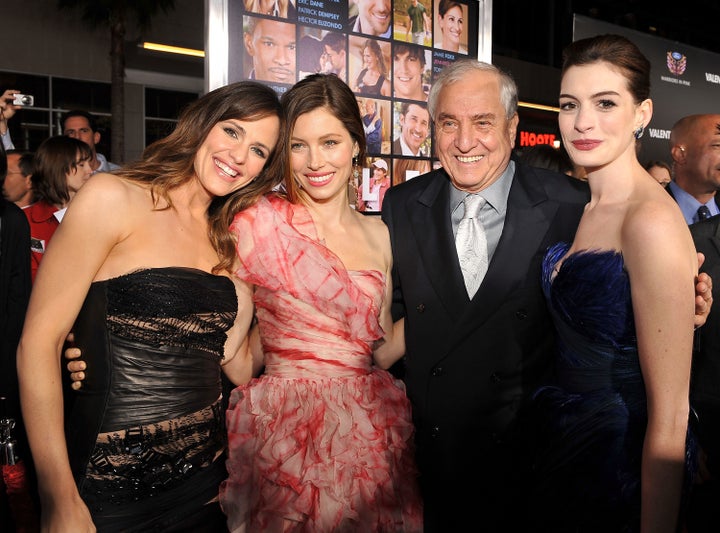 Let's also call out the rom-com mainstays who left the genre in the dust without finding ample replacements. Actors like Meg Ryan and Julia Roberts moved on from rom-coms, leaving Katherine Heigl to step in ― and that didn't help anyone. Plus, Matthew McConaughey ― the category's it guy ― started taking on grittier, well-rounded roles, and even won an Oscar. But did anyone fill his shoes? No. Because it appears young Hollywood isn't interested in this area of filmmaking, but are more so looking to work with the top writers and directors in the industry. Just look at Rachel McAdams, who pretty much carved a path in the rom-com genre ― "The Notebook," "Mean Girls," "The Vow," "About Time," (let's leave out "Aloha") ― only to follow it up with critically acclaimed movies or box-office gold like "Spotlight," "Southpaw" and "Doctor Strange."
She sensed the shift early on in her career, telling Radio Free in 2005, "Most of the roles out there for women are the ingenue, the girlfriend, the daddy's girl ... you know, it's all pretty sweet and straightforward. So I'm just really looking for roles whether they're so-called 'attractive people' or not. I'm more concerned with the depth of the role and the uniqueness of the character."
You can't blame McAdams, it's just, who's willing to take on the task for the sake of rom-com history? (Again, no more Heigl, please.) Yes, studios aren't making films that fit in this genre anymore, but actors don't necessarily want to star in them, either. And let's face it, A-list actors always help.
With the help of team players like Roberts, Ryan, Mulroney and McConaughey, rom-coms made a mark. But as viewers, studios and actors grow smarter, the draw of the rom-com dims. And that, my face-mask-wearing friends, is no fun.

You can be highbrow. You can be lowbrow. But can you ever just be brow? Welcome to Middlebrow, a weekly examination of pop culture. Read more here.
Before You Go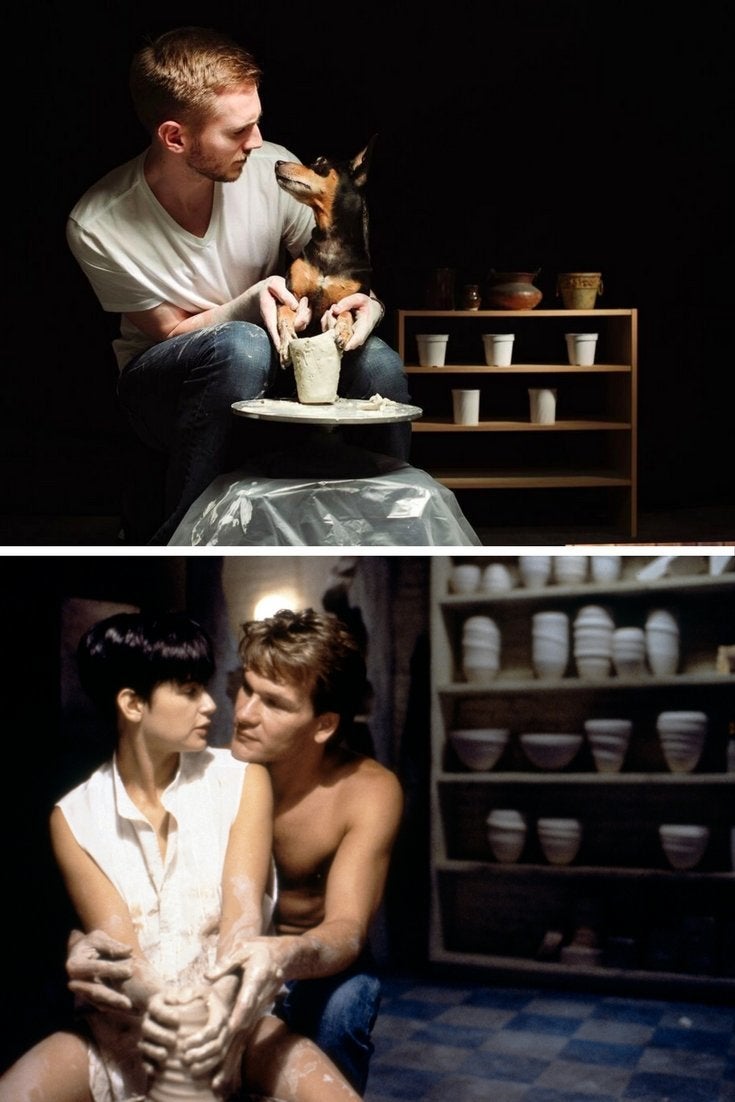 Dogs Reenact Scenes from Romantic Comedies
Popular in the Community