It takes a special kind of person to be a motivational speaker -- someone with vision and perseverance, no doubt. Coincidentally, it also takes a good dose of those traits to gut renovate a house, which pretty much answers our questions as to why a mom of five would take on such a feat.
But Jen Hatmaker did, and the mommy blogger/motivational speaker lived to tell about it, unsurprisingly -- transforming a 105-year old Texas farm house with her husband, Brandon, their five kids, and an HGTV camera crew in tow. Take a look at how the renovation turned out and some of the drama that unfolded along the way.
"My Big Family Renovation" premieres Thursday, August 7, at 11 p.m. ET/PT on HGTV.
Name: Brandon and Jen Hatmaker
Location: Buda, Texas
Size: 2,400-square-feet
Years You've Lived Here: Almost one year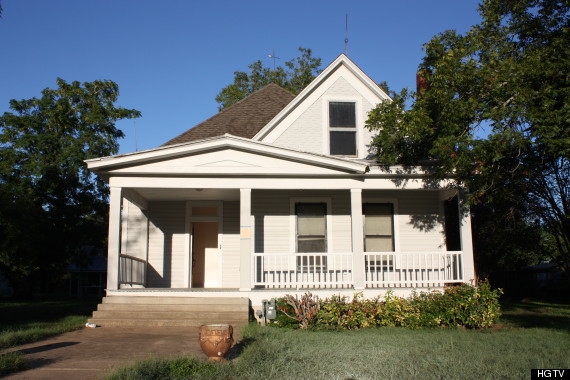 How much of the farm house's history did you know when you purchased it?
Enough to make us excited! It is a registered historical home in Buda, originally built in 1908. It was built by an early developer in Buda who built several of the historical buildings on Main Street. He was contracted by a farmer who moved out of South Austin in search of better schools. While the home was being built, the farmer's wife died so, naturally, he married her sister. Later, they sold it to the first Justice of the Peace in Buda. It has been through numerous renovations and is nearly as old as the town.
Can you tell us a little about how your house hunt came about? How long were you looking and how did you find this gem?
We knew we wanted to stay in Buda (our last home is four minutes away) and keep our kids in the same schools. This is our community and we love it! That cut our options down to practically nothing. We definitely wanted a home with enough space for our growing family, so that cut our options down even more. We loved the idea of renovating an old home with character, and this was the only home for sale in downtown Buda. It wasn't even technically for sale. At the urging of our producers, we found it on "Make Me Move," a site for mildly motivated sellers to sort of list their house without actually listing it. More like a "make an offer and we'll see..." site. Another deal had just fallen through on the farmhouse, and we came at the exact right time.
What were you looking for exactly and how did this house meet (or not meet) the expectations you had at the outset?
We wanted something interesting, old, unique, charming. We've always loved downtown Buda and wondered if we could manage a renovation. But when we first walked into the farmhouse, we turned around and walked out. It was so walled in and choppy. When you walked in, there was one long hallway from the front of the house to the back with doors off of it to every room. It looked like a hotel hallway. Popcorn ceilings, bad windows, damaged wood, outdated kitchen. You could practically see each unrelated renovation over the course of 100 years. Plus, it only had two bedrooms with one flex room, and we have five kids. Nothing was working.
How long did everything take from start to finish?
Start to finish, the renovation took about six months, but considering that included every square inch plus a newly finished out attic, it was pretty quick. At the time, I thought we would never, ever, ever, ever be done. Hind sight is a delightful tool when evaluating a renovation. It was great! It was fun! It wasn't that long! Tra la la!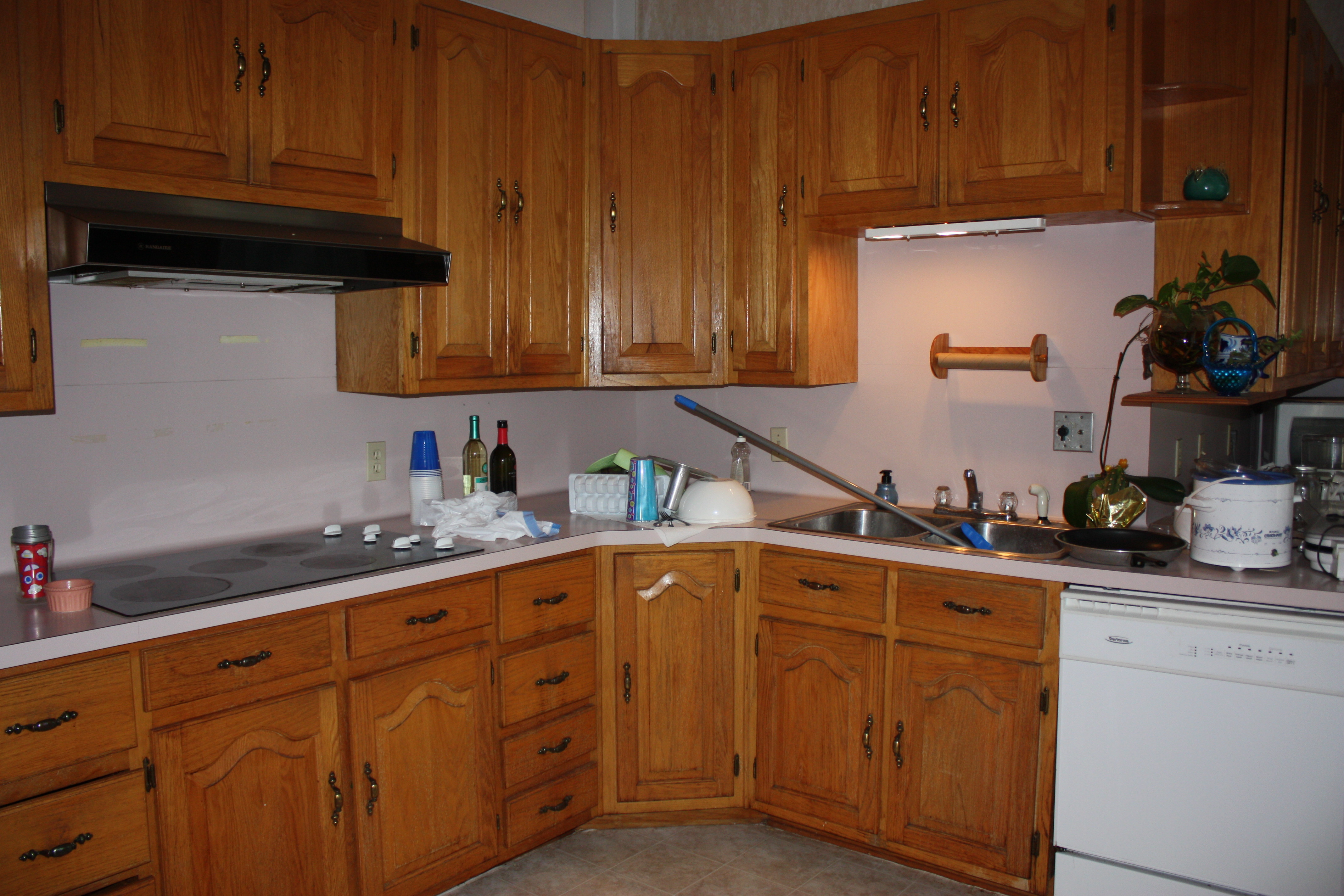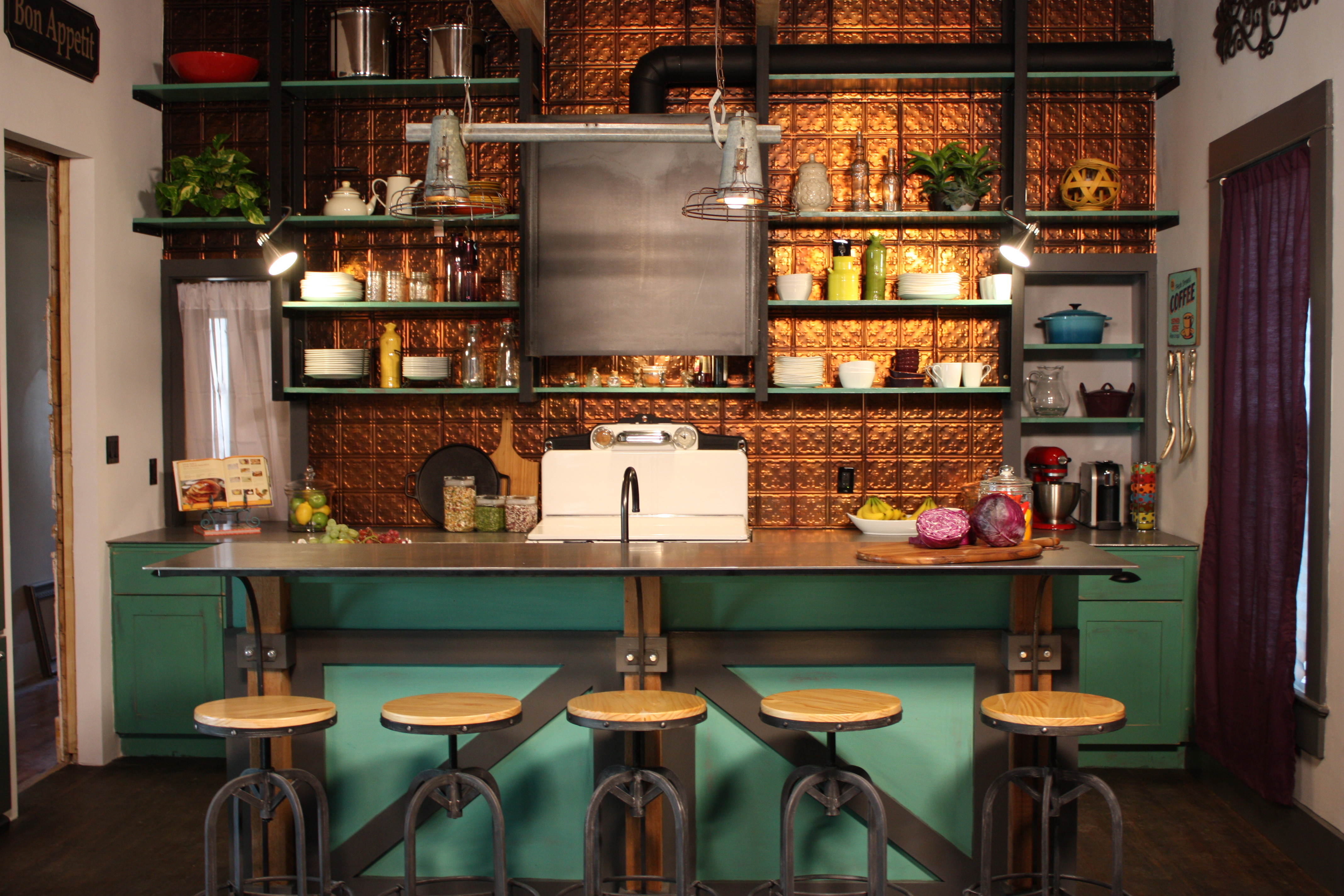 Anything particularly interesting that you've uncovered during the renovation?
Our favorite finds were the original ceilings under the popcorn -- beautiful, gorgeous long leaf pine planks. We almost died of joy. They are stunning. I stare at them every single day. We also found many dead rodents, but those were less fun.
What were the biggest challenges you faced in completing the overhaul?
Two main challenges, both related to living in the house during the renovation because we are psychos: First, we had no heat the entire winter. The house was freezing. There was nowhere to get warm. We were basically cold for months. We piled under blankets and plugged in every sort of space heater and never took off our sweatshirts, but we still endured mild hypothermia every single second. Second, we had no kitchen that entire time, and I AM A COOK. I haven't the slightest idea what we ate all those months. Total garbage, certainly. Restaurants every day. Nothing fresh, nothing good. The food situation was my least favorite part. I went to my friends' houses just so I could chop onions.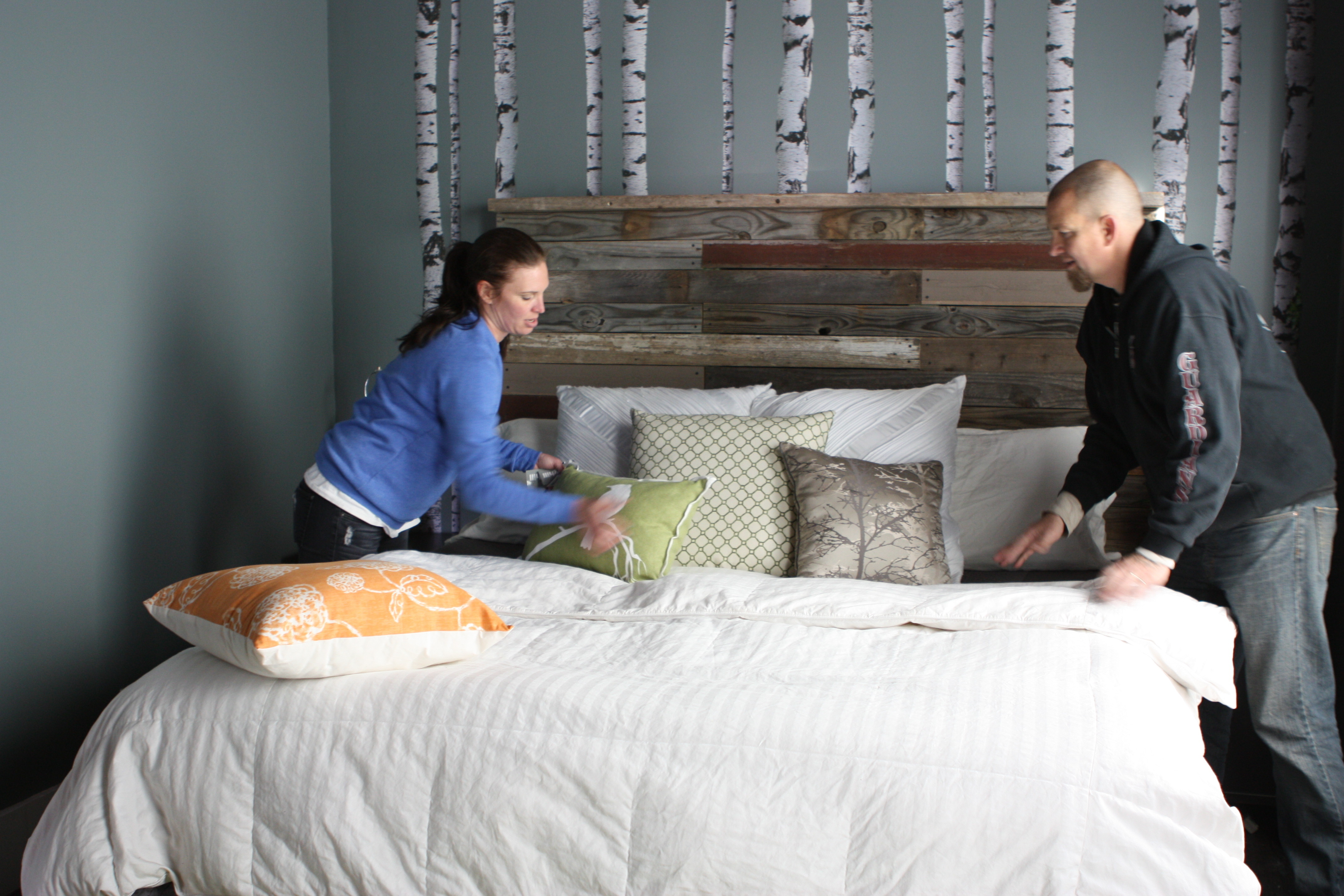 Favorite/biggest accomplishment of the project as a whole?
Looking back, we cannot believe how much work we did with our own hands and how beautiful the house turned out. There was no part of the renovation we didn't have some part in. Refinishing, sheetrocking, demolition, wiring lights, cabinet installation, plumbing, decorating -- we learned so many new things. And now every day, without fail, I look around the house and say to whoever is in the room, "I can't believe we get to live here." It is so lovely, so special. We are grateful beyond words. We hope to use this home in meaningful, wonderful ways for decades.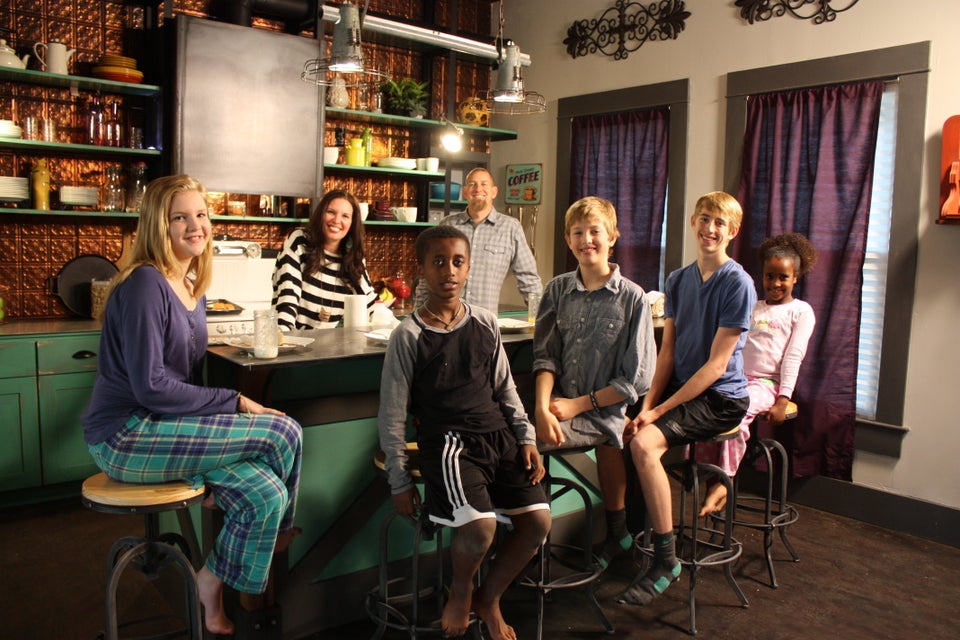 'My Big Family Renovation'
Are you an architect, designer or blogger and would like to get your work seen on HuffPost Home? Reach out to us at homesubmissions@huffingtonpost.com with the subject line "Project submission." (All PR pitches sent to this address will be ignored.)