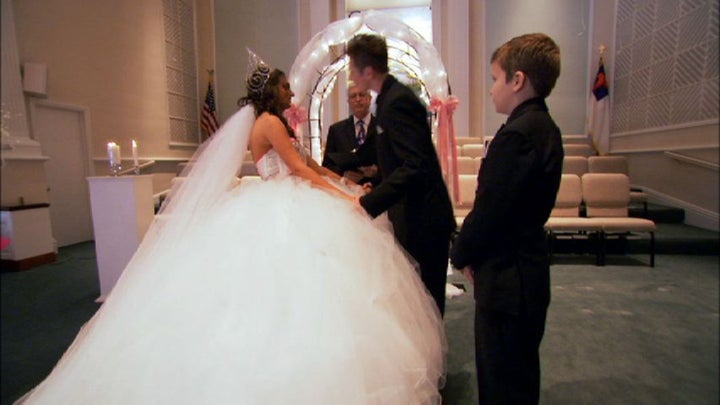 TLC's "My Big Fat American Gypsy Wedding" (premieres Sun., Apr. 29, 10 p.m. ET on TLC) is a stateside spinoff of the popular show that first exposed Gypsy weddings in the U.K. This new, eight-part series goes inside the secret world of Gypsies in America and their equally extravagant Swarovski crystal-covered weddings.
We've got an exclusive sneak peek at the "My Big Fat American Gypsy Wedding" premiere, which shows Shyanne and her family as they deal with the fact that her husband-to-be Michael's family won't be at their wedding. When it becomes clear to Shyanne that Michael's parents don't approve, her mom Chrissie has some Gypsy words of wisdom of her own.
"I think that's why, a lot of times, Romanichals try to marry second or third cousins because you know 'em. You feel more comfortable with your kid being in that family."
But that's not the only sage advice from Shyanne's elder Gypsies: "I would definitely tell Shyanne to be a bitch to him ... let me tell you something about Stanleys: Stanleys do not kiss butt."
Watch the clip to see for yourself.