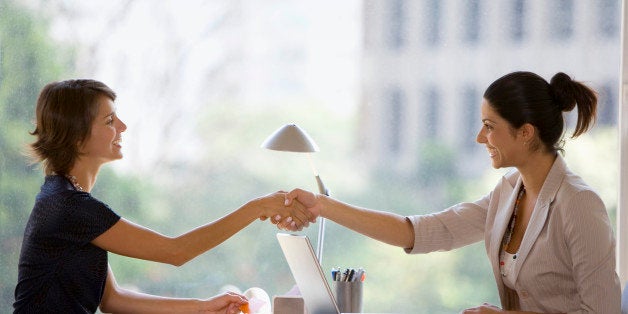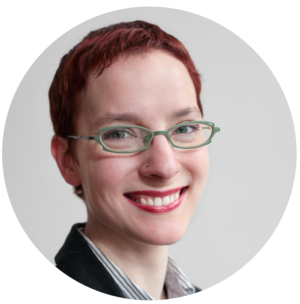 On average, only 7 percent of women attempt to negotiate their salary.
Gray, a 27-year-old woman in Cambridge, MA, recalled this statistic as she weighed an exciting new offer. She had never before attempted to negotiate.
But after a weekend-long training, Gray had a renewed sense of self-worth and committed to advocate for herself like never before. She initiated a difficult conversation with her supervisor at her non-profit development job, in which she described why she was thinking of leaving. With a calm confidence, Gray started seeking out new opportunities without feeling anxious or overwhelmed, and tapped her networks and friends online for support.
When she got the offer, Gray put on her best assertive voice and decided to negotiate.
"My father used to tell me, 'Anything worth doing is worth doing well'," says Gray, "and I realized that includes advocating for myself. Being assertive can be difficult because it requires accepting that you are worth it. You deserve your best attempt -- just like the causes and the people we fight for."
It's not that women aren't good negotiators. One study even found women were more successful negotiators than men when serving as a sponsor on behalf of another person. "Acting as someone's agent seemed to motivate female participants to work extra hard, perhaps because they expected that assertiveness would be better tolerated than if they were lobbying on their own behalf," says Linda Babcock, the nation's preeminent researcher on women and negotiation.
The reality is, the negotiation table is a minefield for women because of culturally-constructed gender roles. The kind of assertive communication required in negotiation is inversely correlated with likability for women, because it's not the kind of behavior expected of us. We risk being perceived as demanding and labeled "not a team player." Our male counterparts, on the other hand, don't have to contend with this double-bind.
But that couldn't be further from what Gray experienced.
She went into the face-to-face meeting feeling prepared and negotiated for 5.5 percent more than their starting offer, almost 9 percent more than she was making at her last job. At the end of the conversation, the CEO of her new company -- a man -- shook her hand and said, "Well done for asking."
You see, Babock's research also shows some encouraging results: while yes, a large gender gap persists in terms of who attempts to negotiate (57 percent of men and only 7 percent of women), those who did saw an average bump in salary of 7 percent.
I refuse to buy into the fear around the social repercussions we women face for stepping outside the bounds of gender roles, because doing so perpetuates them. No one's saying it won't be scary and without risk, but it's important to know our worth and dare to ask for more.
We must consciously choose to be among the 7 percent of women attempting to negotiate in order to be among those seeing an average of 7 percent bump in our paychecks.
I'm optimistic that there are more supervisors like Gray's out there -- congratulating women who dare to ask for more. Yes, the world is changing, but only if we help it along.
REAL LIFE. REAL NEWS. REAL VOICES.
Help us tell more of the stories that matter from voices that too often remain unheard.