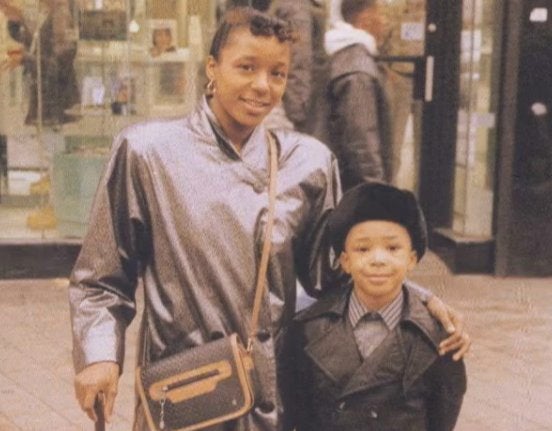 The trailer (see below) features footage of Bloomberg and real estate developers salivating over the Brooklyn market while longtime residents are brought to tears in intimate interviews about having to move their families or close their businesses.
A portion of the documentary zeros in on the Fulton Mall in Downtown Brooklyn which, as Anderson explains to Jeremiah's Vanishing New York, "to many newer arrivals (especially white ones, but not exclusively), Fulton Mall in Downtown Brooklyn is a 'crappy space with B-grade stores that I wouldn't want to visit at night.'"
But "to Brooklyn's longer-term residents who frequent the mall (mostly African American and Caribbean immigrants)," Anderson continued, "the space is 'home base,' 'exciting,' a place to run into people you know and find products you can't find in other places, at affordable prices."
A short walk from Fulton Mall is the ongoing project at Atlantic Yards, the focus of another recent documentary "Battle For Brooklyn", which chronicles a community's fight against the construction of the Bloomberg-supported future home of the Brooklyn Nets, Barclay's Center.
As the end of Bloomberg's reign as Mayor nears, Anderson and Dean seem eager to envision a new era of Brooklyn development in which the question of "Who owns a neighborhood" is approached more democratically and the voices of everybody, not just newcomers and rich people, are heard.
"I think we all need to get beyond feeling guilty or like 'nothing can be done', Anderson told Vanishing New York, "and starting being aware of land use policy and getting involved to create a more just city."
Although they're finished filming, Anderson and Dean are looking for extra funds on Kickstarter to hire an editor to make a final-cut. You can go here to donate.
Calling all HuffPost superfans!
Sign up for membership to become a founding member and help shape HuffPost's next chapter