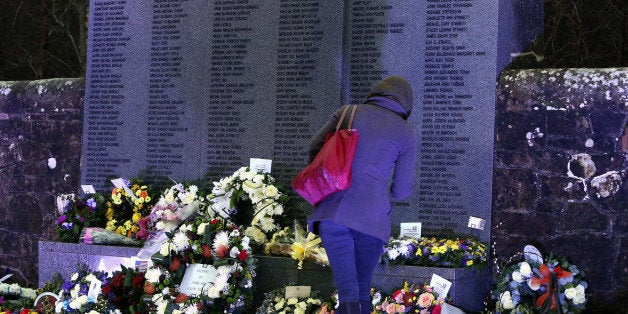 On December 21, 1988, a Boeing 747 named Clipper Maid of the Seas, rumbled away from London's Heathrow airport. It was shortly before 6:30 in the evening, and I like to imagine the passengers settling back into their seats. Many of them probably draped a complimentary blanket over their legs. Others may have leaned their seats back. No doubt they wondered about the in-flight entertainment as well as what kind of dinner they would be served somewhere over the icy waters of the north Atlantic. They expected to land in New York later that day and continue on with their lives.
Some thirty minutes later, the plane exploded over the sleepy village of Lockerbie, Scotland. It began to fall--it had been turned into a comet--chunks of metal, seats, windows, luggage, and people began to tumble earthward. They were six miles up, and it took roughly seven minutes for everything to find its final resting place. For the families who loved these souls, nothing would be the same ever again.
I found out about Pan Am 103 from the evening news, and I remember thinking that it was nearly Christmas. Surely some of the people on that plane were coming home to see their families. What I didn't know, at least initially, was that one of my relatives had the impossible task of mapping where all the debris fell. He was in charge of mapping and zoning for Dumfries & Galloway Council, which meant that within hours of the explosion, he had to mark off where everything had landed.
What he saw that night haunted him, and I don't believe it has left his imagination. In time, my relative would come to know the final resting place of every single soul on that aircraft. He would know where to take the grieving families. "Your husband was found here," he would soon be able to say.
I didn't know my relative in Scotland well, but I'd met him a number of times. He is a good man who never dreamed in a million years that he would be using his skills for mapping in such a way. Ever since the explosion, I have wondered about Pan Am 103. In fact, whenever I fly, I imagine the thin shell of our plane ripping open with fire. I imagine falling. I imagine the ground rising up to meet me.
I'm not sure if filmmaker and author, Ken Dornstein has such thoughts, but when I found out that he had created a three part documentary for PBS's Frontline about Pan Am 103, I knew that it would be essential viewing for me. His older brother, David, was on the flight and like so many of the families that were affected by this crime (the greatest in aviation terrorism at the time), he wanted justice. Who was responsible? Who built the bomb? Who stowed the device in the hold? And so, Dornstein has traveled to Libya in an effort to find the men who rigged the explosive and yet have somehow escaped international prosecution. Simply titled, "My Brother's Bomber", he has done much to advance the memory of Pan Am 103 and, perhaps, he has moved us closer to the truth.
I've watched episodes one and two with great attention, and the final episode will soon air on PBS. I'm sure it will be archived on their website for months to come because Dornstein has brought renewed attention to the men who may have brought down PA103. He has driven through the streets of Tripoli and Berlin in search of Said Rashid, Badri Hassan, Abdullah Senussi, Abdel Basset al-Megrahi, and Abu Agila Mas'ud. Many of them are old men now. Some are dead. But he wants to find out what happened in December 1988 before all trace of living memory is gone.
I'm fascinated by the investigation that Dornstein is conducting primarily because it's not my relative's story. That is to say, because I didn't lose anyone on the Clipper Maid of the Seas, I find my imagination orbiting mostly around the crash site. For Dornstein and other families, of course they want answers and justice. Both are long in coming. And this documentary has done much to turn attention back towards the perpetrators.
While watching "My Brother's Bomber" it has become increasingly clear that I really only know the details of the debris field. This makes sense because, when it happened, it's all my relative could talk about. The things he saw that night were awful and traumatizing. Even hardened men and women from MI5, Scotland Yard, and the CIA found it difficult to cope with what they found scattered around Lockerbie. There was a baby in a tree. A shoe with a foot still inside it. A woman was found in a closet--she had smashed a hole in the roof, and I sometimes wonder about her long fall through the starry night. The smell of jet fuel was everywhere; it was inescapable. And when they found a large chunk of the nosecone and cockpit, many of the lights were still on.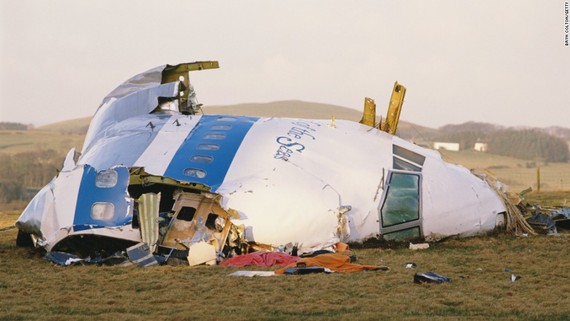 There are other details too. Airplane seats were found with people still strapped into them. An engine was found near a railway station. Thirty-five students from Syracuse University were returning home after a semester of study abroad in London. Wristwatches and purses and toys were found. Books too. And clothes. There were clothes everywhere. The good people of Lockerbie gathered up these shirts and trousers. They washed them, ironed them, and returned these possessions to the families.
And because my relative had to map where each individual life and fallen, he got to know the names of the victims. He knew where they sat on that 747. I've never asked him this question, but I'm sure he knows that David Dornstein sat in the economy section, in seat 40K. No doubt he would know who sat in 40J, and 40H, and 40G. In the months after the explosion, he took grieving family members around the crash site and showed them exactly where their loved one had been found. Many planted rose bushes and trees. Others simply touched the ground with outstretched hands.
I wrote a short story about all of this called "57 Gatwick". I originally wanted to write an article in 2008 for the 20th-anniversary of the tragedy, and I suggested to my relative that maybe I could fly over to Scotland. Perhaps we could walk the debris field together? He politely declined because he just can't talk about it anymore. And who can blame him? I certainly can't.
The story kept gnawing at me though, and I felt compelled to write about what happened on the ground. And so, I decided to write a fictional account of the event. I set it in my native Minnesota and had the 747 take off from the Minneapolis/St Paul airport. Although the setting of the explosion has changed, the basic human emotions of grief, and loss, and shock, are the same. It may be a fictional account, but the facts are real. The protagonist in my story is loosely modeled upon my relative, and I hope that the narrative in some way honors the work that he did, for real, in Lockerbie.
Even though I'm only tangentially connected to this overwhelming tragedy, it is still a ghostly presence in my life. I can't imagine what it must be like for those who lost loved ones in the cold night skies of Scotland.
While watching Ken Dornstein's documentary, I keep thinking about this simple fact: he lost his older brother, and it was my relative who marked the spot where his brother came to rest. I wish them both peace. And like so many others, I will be watching the final episode of "My Brother's Bomber" when it airs on PBS. Thank you, Mr. Dornstein. This is a story that needs to be retold and looked at again, and again.
Patrick Hicks is the author of ten books, including The Commandant of Lubizec: A Novel of the Holocaust and Operation Reinhard (Steerforth/Random House) and The Collector of Names: Stories (Schaffner Press). He is the Writer-in-Residence at Augustana University and a faculty member at the MFA program at Sierra Nevada College. His website is www.patrickhicks.org
Popular in the Community