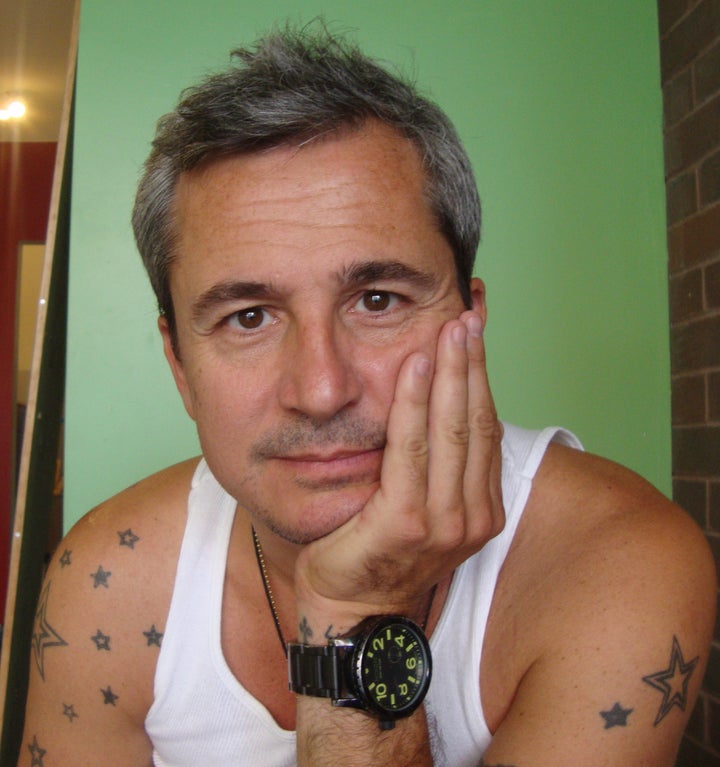 Neighborhood: Ukrainian Village
Years in Chicago: 47 (with a hiatus living in Los Angeles and Bueno Aires following a divorce a few years ago)
Current gig: Owner of Porkchop in the West Loop, Bagel on Damen in Wicker Park and Ravenswood and opening MELT Sandwich Shop, a gourmet grilled cheese place, in Bucktown in September.
Past gigs: Behind the opening (and closing) of dozens of Chicago venues, including Harry's Velvet Room, Iggy's, The Shady Lady, Liquid Kitty, Toast, Rockstar Dogs, Fahrenheit (F), Superlounge and Bar 13.
You came back to Chicago two years ago after a break that took you to L.A. and Argentina. What brought you back? My networking here, it's easier. Plus, my kids (three daughters) are getting bigger. It's home, and my mom's sick, so I have to be here for that. I know everyone here. For me, it's pick up the phone and get things done whereas in Cali, it was pick up the phone and listen to someone's bullshit and then get something done. Here you could do something in two months whereas there it was two years and you're just talking. I always knew I was coming back to Chicago. It was just a matter of when.
What do you love about Chicago? I like Chicago's diversity. I like its neighborhoods. I like its dining. I find Chicago to be a really unique city. I love the lakefront. People here are real. They get things done. If we say we're going to do something, we do it. You don't have that sense of work ethic or that sense of drive on the West Coast. When you wake up, and it's 82 degrees and sunny every day, you don't know a hard day. All you really know is that its 82 and sunny. In Chicago, we know hard days. We know days that are 25 below. When we have a 40-degree day, it's like "Woo hoo! That's great." When it's constantly around 82 and sunny, they don't get it. They don't have that edge, and you need that drive, that desire to get it done. Also, I'm known here. In L.A., you're also as important as the last thing you did. Chicago's got savvy, it's clean, it's nice, there's a lot going on.
What do you hate about Chicago? The gossipmongery. In the restaurant industry, the gossipmongery is particularly bad...We're so independent, we're so full of ourselves that on some level, we all shit talk. You take into consideration the cold, and we're in restaurants and bars drinking. That's what I hate. I hate fabrication. I was over the talk. If I ever believed everything that I supposedly have done, I should be in jail for a long time. [People] are in an environment in bars and restaurants, and they want to create stories. Storytelling is a big part of Chicago. Positive storytelling may not be. Also, I hate the cold. I can't stand the cold. I hate parking tickets in Chicago. Every day, I get a goddamn parking ticket. It's costly living here. I hate our taxation.
People associate you so much with all these 1990s Chicago venues. What are some of your favorite history-laden spots? Marie's Rip Tide Lounge when Marie was alive. It was such a classic place and always decorated to a T. I always tried to create fun and visual bars, so it's hard to try to find something comfortable after leaving a place that's eye candy. Nostalgia is such a sucker for me. I love The Matchbox and squeezing into there and getting a margarita. I love J&M Tap. There's no sign, nothing on the door. It's one of the best sneak joints. I love those sneaky neighborhood bars where they don't care. If you come in with pretension, you leave.
With your recent openings, like Bagel, Porkchop and the forthcoming MELT, it seems like you're really focusing on promoting one particular type of food. When did you drift toward that? I've always gone toward one food niche. I was always a niche provider. Toast was one of the first gourmet breakfast places. Filling a niche has always been what I do. I try to do it with a little more style and visuals than most people. But I like building brands and concepts and seeing what works.
What are three meals you can't live without? Noon-O-Kabob. You've got to have the cornish hen with their sweet rice. It will knock you on your ass, it's so good. The rice is filled with oranges and grapes, orange peel and lemon. My favorite steak is the bone-in rib eye at Joe's on Grand and Rush. At Sushi Wabi, I get the Godzilla Roll with two oyster shooters and super white tuna.
What's your favorite breakfast? Huevos rancheros on the weekend at Milk & Honey. Otherwise, I usually just have two sugar free Red Bulls.
What would you be doing in Chicago on a free day? Walking Division Street. Kicking it on the stoop in Wicker Park. If I don't have anything to do, I get in the car and go. I do a ton of estate sales. I love finding things for two bucks. Half a truckload of stuff for 25 dollars makes my day. I love seeing other people's lives.
You've designed and launched so many places. Where do you go for decor items? I love the whole Grand Avenue corridor. State Street Salvage.
Your mode of transportation? A '76 Jaguar. Silver with a red interior. We call it the "Shaguar." It's so Austin Powers. I found it on Craigslist for $1,100 from a church. It's one thing to go out and throw tons of money and buy style, but you can't just buy style. You have to have it. You can find things out there that are so elegant. It's in gorgeous shape. It's those rare finds. Those are the things I want in my life, things that have a story behind them. That car has a story behind it. My whole life has always been about having a story behind it.
How would you describe Chicago in one word? Mine.
REAL LIFE. REAL NEWS. REAL VOICES.
Help us tell more of the stories that matter from voices that too often remain unheard.