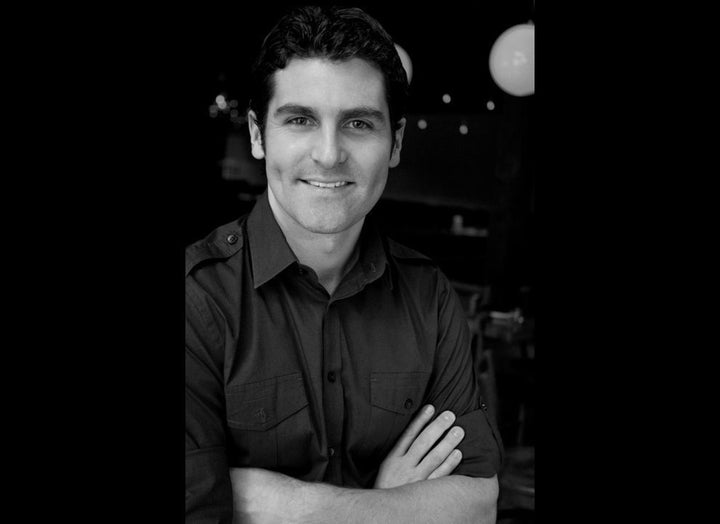 Current Neighborhood: River North
Current Gig: Mastermind and owner of the line-down-the-block Doughnut Vault, late-night hits Gilt Bar and Maude's Liquor Bar and the forthcoming Ox Diner, which Sodikoff says should open by the end of the year.
What do you love most about Chicago? As far as the amount of culture and density to the cost of real estate and just sort of business opportunities, it's really one of the strongest combinations that I've seen. It's a terrific opportunity to start up for entrepreneurs.
What do you dislike about Chicago? Obviously, you know, the weather, but it doesn't bother me too much. I just kind of expect it, and I spend a lot of time at work, anyway. I do have one thing which I'm trying to change, to the best of my ability: I don't feel like Chicago is a late-night city. I was really surprised when we first opened Gilt Bar a year or two ago. We committed to serving pretty late, and in the beginning, it was just ridiculous. It was just us (staff) for two or three hours...Months seven or eight, that's when we really started to develop a late-night dining crowd. The more restaurants that commit to that, the more we'll build that culture.
If you were lined up outside of the Doughnut Vault with the masses on Franklin, waiting for your $3 treat, what would you be doing? I've actually done it. I stood there and was listening to what people were saying. And I was thinking about how to speed it up and get people out of the cold. For me, it was just kind of standing there and staring at the world.
What tip do you have for actually procuring doughnuts? The secret is 10:30 a.m. That's the sweet spot: 10 a.m. to 10:30 a.m. is when we usually have most, if not all, of the doughnuts, and there are only about two or three people in line.
Aside from the Doughnut Vault, what do you eat for breakfast and where do you go? I don't really eat breakfast unless I'm trying out some new breakfast spot, but lately, my favorite breakfast has been at Tweet. I probably tried half their menu. On a normal day, I just have a cup of coffee and let the haze wear off from the night before.
What's your favorite meal in Chicago that can't be found at one of your eateries? Raw seafood at Arami. Anything the chef recommends.
When Chicago gives you a day of perfect weather, what are you doing? Riding my bike -- simple, black and single-geared. It's easy to zone out and spin up and down the lake and think about stuff. I love that. One of the best things about Chicago is coming down the path and seeing Chicago just shoot out. It's just unbelievable.
Where would we find you on a nice summer night? In the summertime, I go where everyone else goes: Big Star. Usually, it's just a crazy scene, and I get a Lone Star and sit on the patio and hang out.
What's your preferred mode of transportation: El, taxi or feet? I actually walk a lot -- back and forth between the restaurants.
In a word, Chicago is... Hungry.
Calling all HuffPost superfans!
Sign up for membership to become a founding member and help shape HuffPost's next chapter