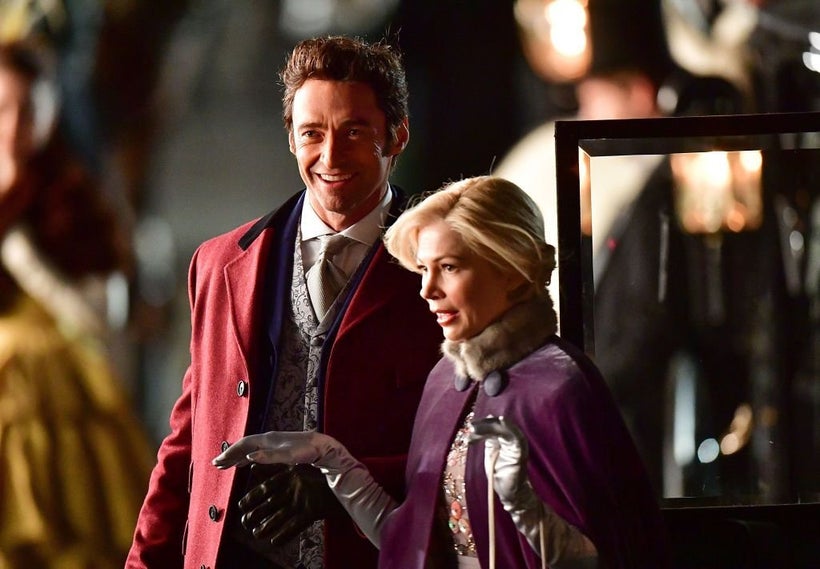 2017 was not a year short on good entertainment, especially at the movies. This was a year when I had a top ten list early on and then had to delete and add and delete and add over and over. My criteria for "best movies" is what entertains me, not what film is technically the best. And as for what entertains me, well there are many. So let's start with:
#10 GIFTED. This movie was the serendipity of the year. Its cast was composed of Chris Evans, McKenna Grace, Octavia Spencer and Jenny Slate. These actors threw their all into this movie about a little girl with abnormal intelligence. Can she have both a normal life and one that expands upon her gifts? Watching the movie work it all out is fascinating and great entertainment.
#9 WIND RIVER. This movie was so unique in its setting and in its story that I was drawn into it immediately. Elizabeth Olsen plays an FBI agent investigating a murder on an Indian reservation. Jeremy Renner is the tracker who helps her. Taylor Sheridan who wrote the script for "Hell Or High Water" wrote and directed this movie and he knows exactly what he is doing from start to finish.
#8 THE SHAPE OF WATER. This one was on my list then off my list and then back on again. I really enjoyed it but I don't know how many of you will. It is a bit strange and if you can't just give in and go with the flow of the film you are not going to like it. It is a fantasy and you have to remember this over and over. Then you have to give your heart to Sally Hawkins and believe her when she falls in love with a creature and when she let's you see her dreams. This film is definitely different but also one of the best I saw this year.
#7 LAST FLAG FLYING. This film never found its audience and it should have. It tells the story of a man, played by Steve Carell, who asks two of his military buddies to go with him to bring his son's body home. His son was a Marine and died overseas and now is being returned to the States. Lawrence Fishburne and Bryan Cranston play the two buddies and all three actors are amazing. Richard Linklater directed this glorious film hat touches the heart as well as the soul.
#6 THE DISASTER ARTIST. I have stated many times in the past that James Franco is one of my least favorite actors. I just don't get him, and I can barely tolerate him on screen. But in this movie he was the director and the star and he did both with bravado and zeal. I was blown away. The movie concerns the making of "the worst movie ever made." It tells its story nicely while doing it with comedy of the quirkiest kind. I adored this movie. Bravo James Franco!
#5 LADY BIRD. The stars aligned perfectly when they brought together director Greta Gerwig and star Saoirse Ronan. Ronan plays a high school senior who calls herself "Lady Bird" and who resents the heck out of anything her mother (Laurie Metcalf) tries to do for her. This is a coming of age story that bends all the rules by making all of the main characters likable and unlikeable at the same time.
#4 BABY DRIVER. It came out early in the year but its memory lingered with me. Who could forget Ansel Elgart as the driver of a getaway car who did everything with some internal rhythm in his actions. The movie was almost a musical and the way it moved was like a weird dance of defiance. Its story moved at a rapid pace and zoomed into my top ten.
#3 THE BIG SICK. This "small" film was one of the funniest, most heart-warming movies of the year. Co-written by Kumail Nanjiani and his wife Emily V Gordon and based on their courtship and love story, the movie had me at hello. Nanjiani plays himself while Zoe Kazan plays his wife. They are both terrific. Holly Hunter and Ray Romano add to the depth of characterizations as Kazan's parents. It all blends together perfectly and is a "don't miss it" movie.
#2 WONDER. This film about a facially disfigured little boy reduced me to a puddle of tears, but it also gave me some emotional highs as he faced down bullying with style and grace. Jacob Tremblay played the "wonder-ful" Auggie and he was ideal casting for the role. still it took a pair of veteran actors, Julia Roberts and Owen Wilson, to make it all work its magic. And magic it was.
#1 THE GREATEST SHOWMAN. This is the movie I will watch over and over and be in awe of it each and every time. It is an original musical, story and songs written just for this film. Unlike "Les Miserables" which came to us from the stage and was supposed to be the big Hugh Jackman musical, this film pops up on its own and thrills its audience with one stirring song after another. "This Is Me" is an anthem for then and for now and it embodies what the film is all about. Yes there is a message here and it comes in a brightly lit and eye pleasing package. I loved it from start to finish!
So there you have them, my top ten. Now bring on 2018!
Calling all HuffPost superfans!
Sign up for membership to become a founding member and help shape HuffPost's next chapter
This post was published on the now-closed HuffPost Contributor platform. Contributors control their own work and posted freely to our site. If you need to flag this entry as abusive,
send us an email
.