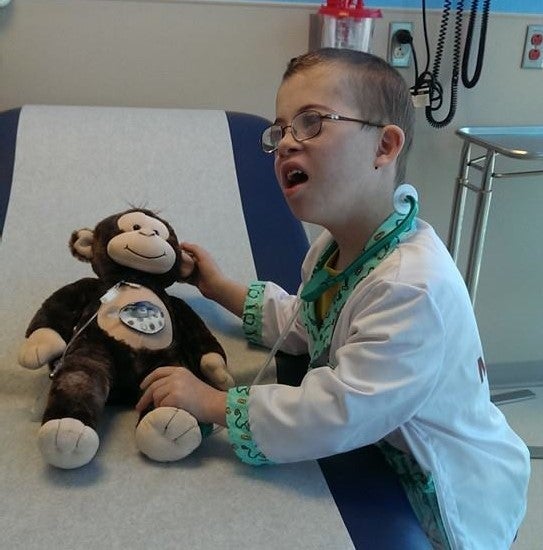 My son, Ben, has many complex health issues. He has been hospitalized many times, has had numerous surgeries and, at last count, is followed by 10 different specialists. We have traveled to the other side of the state with him a few times and traveled out of state twice for medical care. No matter what, no matter where, the one common denominator is fabulous nurses.
From floor nurses to clinic nurses to surgical nurses and procedure nurses to office nurses and home health nurses, Ben has been cared for by some of the best.
My complete thanks goes out to them. They are indeed some of the most remarkable people I have had the privilege of knowing. They have been teachers, showing me how to give Ben chemotherapy at home, proper post operative care, and numerous tips and tricks to make our lives easier. They have been confidants, listening to our hopes and fears. They have given empathy, hope, love, humor and practical help.
Nurses are the first line of care, the go-between advocating for the patient with the doctor and the eyes that see the moment-by-moment care that needs to take place. They have physical, mental, and emotional stamina and multitasking superpowers.
Nurses are the glue that holds the health care environment together. They are the foundation upon which medical conglomerates are built.
My child's life has been greatly enhanced by the nurses that have cared for him, body, mind, and spirit, for his whole life. To them I give my gratitude and love.