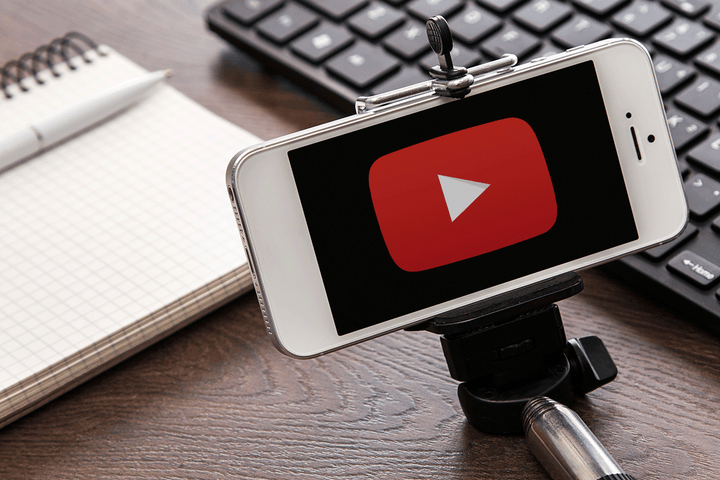 A simple content creation strategy that allows you to easily create content and share it in a multitude of places on social media is a magical thing. That's why I'm going to share with you exactly what I do with my own content.
You see, I prefer finding quick and simple ways to accomplish what I need to do at any given time. What could be simpler than a 2-step content creation strategy?
Here's the approach that I take when it comes to my own content:
Step 1 – Create a great video or live stream talking about a topic that will resonate with your audience.
I have a notebook filled of ideas that I've collected from people on my social media communities and from people who participate in my programs. I capture those questions and I use them as inspiration for my videos or my Facebook Live steams.
People will tell you what they want to know if you ask them. Decide WHO you want to connect with, and then simply ask. Your community is unique to you, and so your video topics must be as well. Answer their questions well and share the knowledge you have. Use your content to empower your audience with your expertise.
Step 2 – Get that video transcribed!
This is a super-simple, easy, and effective way to re-use your content! The reason that I get my videos transcribed is because there is a ton of usable content for the backbone in your social media .
The first way to use the transcript is on your YouTube video itself. The transcript allows you to caption the video. This simple tactic allows you to have a whole new audience to your content by making it more broadly accessible.
The second use for the transcript in your content creation strategy is to create a blog post,. Not everybody likes to watch videos. I always use the transcript as a foundation for a supporting blog post. That post is never an exact duplicate of the transcript, it's a place to provide more detailed information and often, links to other relevant resources.
The blog post also provides an opportunity to include keywords and phrases that are valuable from an SEO perspective. Additionally, it connects the YouTube video with my website, which drives traffic to my website. You always want traffic to come back to your site.
The third thing that I do with a video transcript is look for tweetables. Those Tweets can be incorporated into the blog so that it's more compelling to share the content. That's why all my blog posts have a "Click to Tweet" option. On my WordPress website, we use a plugin called Better Click To Tweet which adds a short-link back to my website and my Twitter handle in a visually appealing layout. This can also be done manually using a bit.ly link that directs people back to the content.
Something similar can be accomplished with images by pulling quotes out of the article or the blog post, creating a graphic with the quote on it (I use WordSwag or Canva to do this on the fly), and then adding a bit.ly link to direct traffic back to the content you have created. These are really easy to share these on social media platforms.
There is a fourth thing we can do with that transcript – we can change it up and re-purpose it as an article someplace else. It could become a post on LinkedIn, or an article on Medium. Perhaps it even goes on Huffington Post (like it is now). This version is not an exact duplicate of the blog post, but there's a lot of information there that can be used in different ways. The goal of any content creation strategy is to share your content with as many people as possible that fit into your target audience.
There you have it – my 2-step content creation strategy – step one shoot the video, step two get the video transcribed and implement the 4 tactics outlined to leverage your content.
What ideas do you have to take 1 piece of content and blow it up so that it does more for you? Share your ideas for making your content go further. I'd love to hear them.
Popular in the Community