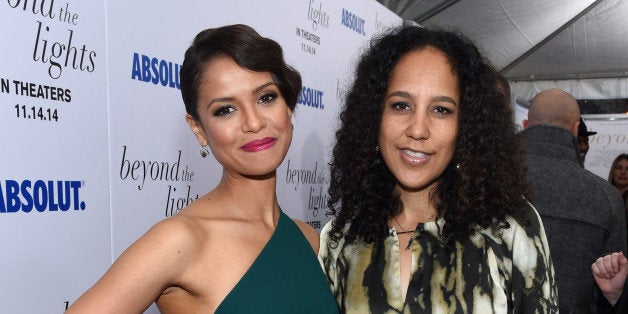 Tonight I'm joined by British actress Gugu Mbatha-Raw, who earlier this year drew rave reviews for her breakout role in Belle, and acclaimed director Gina Prince-Bythewood to talk about their new movie, Beyond the Lights. The film, now in theaters, takes a clear-eyed look at how pop music's star-making machine can play havoc with young lives, particularly women. The movie co-stars Nate Parker.
My conversation with Gugu and Gina covered a wide range of issues facing women in the entertainment industry. I asked Gina specifically why she wanted to tell this story, which at its core is a love story, and why it seems so difficult to get movies made about two black people falling in love.
For more of our conversation, be sure to tune in to Tavis Smiley on PBS. Check our website for your local TV listings: www.pbs.org/tavis.