I should qualify this by saying that I was just a small child and the show Maverick was on television. My late father, William Rust, looked just like Maverick, who was a fabulous, sly, and clever gambler in the Wild West (a role reprised by Mel Gibson), and Maverick turned out to be played by James Garner, not my dad. But you couldn't convince me of that!
My dad would dress as Maverick and shoot his eyebrows straight to the sky and back down to the dry dusty plains of the Ole West, and he had a Maverick hat with pink silk lining. I repeat: pink silk lining! Yes, sir, he was Maverick through and through and even taught us children how to play poker! We would put our silver plastic cowboy guns up on the game table and play "Spit in the Ocean" with Maverick himself... or so we thought!
Both James Garner and my father, William Rust, stood well over six feet of solid muscle and had black curly hair which was de rigeur for a leading man then. They both shared that square-jawed head that could project danger, especially when they worked their eyebrows and bedroom eyes. They were, in a word, drop-dead handsome. They were the very definition of handsome! While they did not look exactly alike, people see what they want to see, and I guess when they saw Dad, they wanted to see Mr. Garner -- so they did!
Who knows whether my father was gracious enough to accept being mistaken for James (Jim) Garner, or James Garner was gracious enough to sometimes be considered to be my father! They were both such gentleman at a time when being a gentleman counted for something!
With the recent passing of James Garner, we lost not only a major television and film talent, but a true gentleman who was warm, winsome and wonderful, and for whom my father was mistaken for, at the very least, once a day but usually more. And sometimes by a whole crowd!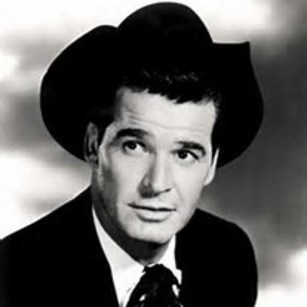 This look alike phenomenon kept life interesting. We lived in Brentwood, a suburb with lots of celebrities and notables, and Mr. Garner could often be seen at the local independent market called Vicente Foods, known for its great produce and farm-fresh eggs. When I saw him there, he was always gracious. Of course, I was always with a parent or grandparent.
I didn't have to say something idiotic such as, "You look just like my daddy," because when I was with my father, the two men would look at each other, smile, then simply start laughing. My father thought laughter was something short of sacred so I must have already comprehended this because the laughter brought me such joy. Also, for men to be shopping was also pretty cool... it showed they were "liberated" men, not bound by the strains of convention. These were cool men!
My father and Mr. Garner were able to joke beyond their looking like brothers... they joked that maybe there was more going on in their families than they knew! They always promised a joint family barbecue but both were busy with their adored families and lives and that never came to pass -- except in my imagination where it happened many times!
Dad's career was not in acting so he was not competing for roles or attention -- he was a businessman... though it was with entertainers. I can't say that I could see much of a difference between the two men and I would happily have taken both home with the fresh eggs and great produce! The only difference was that Dad had blue eyes and Mr. Garner had brown.
As a grown up, I would also see Mr. Garner at industry events. Once with Angela Lansbury, who is equally gracious, he was just as warm then, as though I were still five, even when I was all grown up and a contributing member to the entertainment industry myself! His hair had thinned a bit while my fathers only thickened and whitened, which left my father to look more like our local anchorman, Jerry Dumphy, while Mr. Garner colored his.
That did not stop people, however, and once, when my father fell at a local restaurant, an ambulance was called for James Garner! Mr. Garner and my father shared many common interests and when my father had back surgery for a local bodysurfing injury, Mr. Garner was the first to want to know how it went because he suffered with a bad back. Later, showing off his "new back," my father somersaulted through the entry of the Riviera Country Club and everyone gave James Garner credit! Mr. Garner could never have done what Dad did, but Dad was delighted that people thought it was Mr. Garner.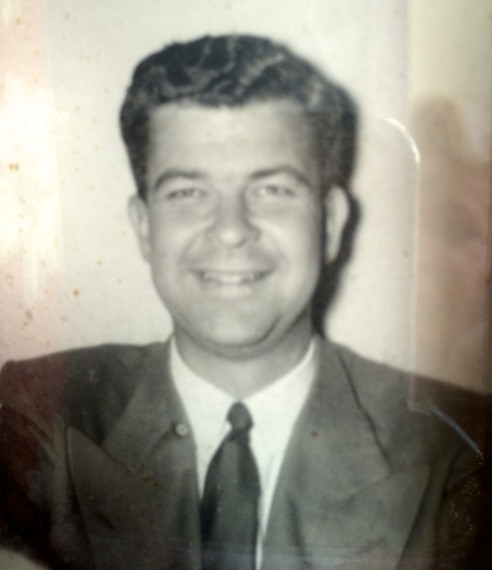 I used to think that if we wanted a good table at a restaurant like Scandia for on the Sunset Strip for Sunday brunch that we should use Mr. Garner's name (joking) but of course, being that he and Dad were both gentlemen, we never did.
The fact that Mr. Garner made acting look effortless was a fact not lost on my late friend, Stephen Cannell, who created The Rockford Files. Stephen and I were at a book convention once, each there promoting books we had written, and I told him about my father being mistaken for Mr. Garner -- especially as Maverick, but as Rockford as well -- and he told me that The Rockford Files was the easiest piece of writing he had ever done because of Jim Garner -- what a rare and humble compliment!
Mr. Garner was grateful to acting because he never set out to become an actor but was "discovered" when he went with a friend to an audition, I believe. I think he was always slightly astonished by his remarkable success and never took it for granted. He also had some great writers such as Stephen Cannell and some terrific writers for the big screen, too, and got to play cool parts such as Philip Marlowe, Maverick, Rockford, and even his Polaroid commercials with Mariette Hartley were loved. I adored James Garner and I feel like a lost my father's twin brother at his passing. He will be missed for his warm ways and enormous heart and talent.
Photo of her father furnished by Patricia Rust
Photo of James Garner from the public domain
Calling all HuffPost superfans!
Sign up for membership to become a founding member and help shape HuffPost's next chapter