At gymnastics camp this summer, my 5-and-a-half-year-old daughter was teased about her lunch. She wasn't sure what to do when the girls started making fun of what she brought in that day, so she simply closed her lunchbox and refused to eat it. All day long. By the time I picked her up, she had been running around a gym for seven hours with only two popsicles to keep her going (I'll save the "popsicle is a great morning and afternoon snack for young children" rant for another day.) Suffice it to say, she was ravenous. And I was heartbroken.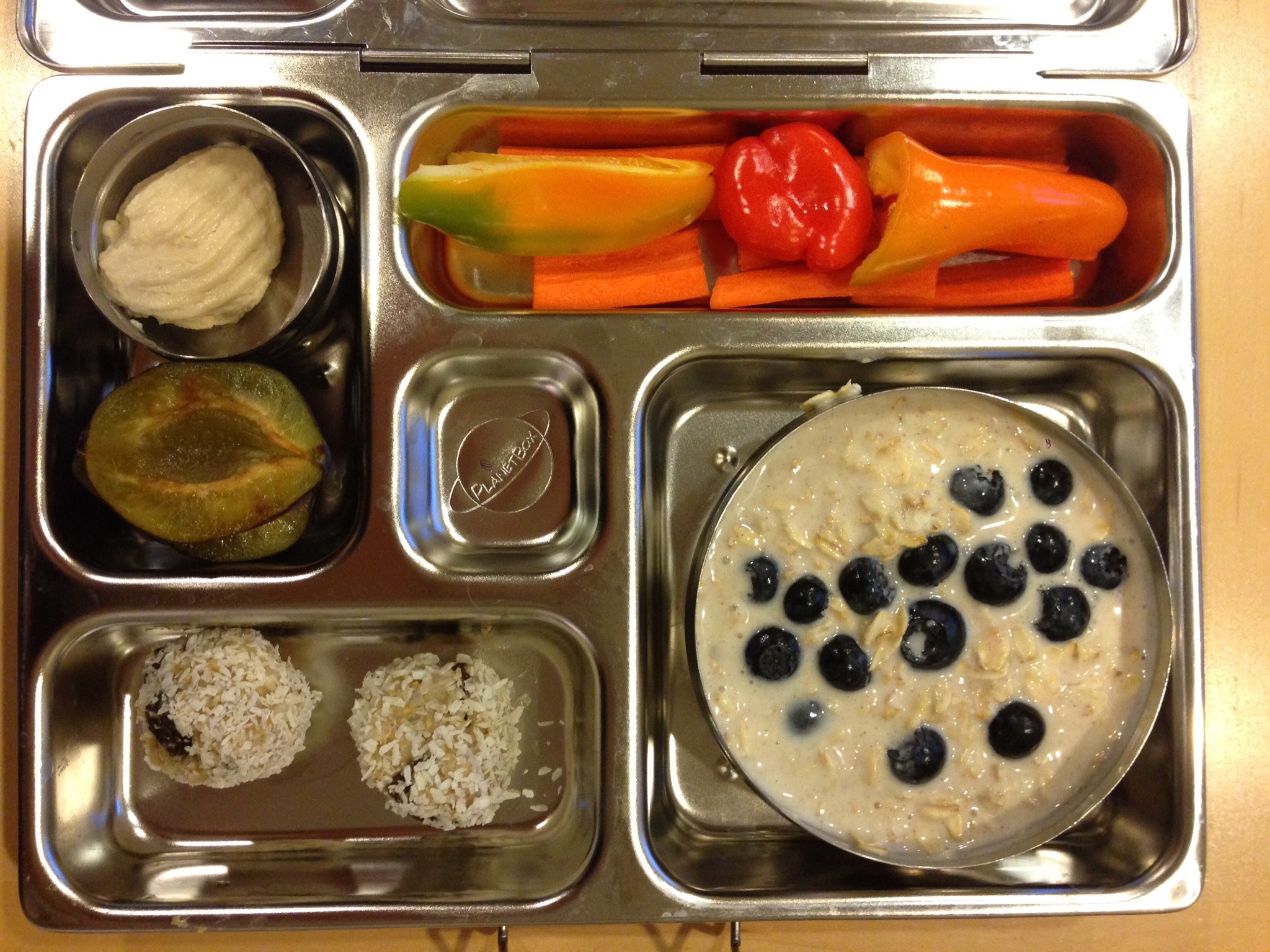 Feeding and nourishing your child is an important part of the job description of being a mother. And since I run a non-profit organization, First Bites, that encourages young children to become competent and independent eaters and helps get them excited about enjoying fruits and vegetables, I felt like I too had been teased.
It took me some time to figure out what exactly had happened in the gym that day. At first, she said she hadn't been hungry. And I try my best to not encourage my children to eat when they aren't hungry (in a recent study published in Pediatrics, more than half of parents asked their children to eat everything on their plate and a third of parents asked their kids to eat more even when they stated they were full.) But as we walked out to the car, I could tell something wasn't right. And finally, after a few gentle nudges, she told me that one "really mean girl" had made fun of her lunch so she decided not to eat anything. I took her hand, turned her around and we marched back into the camp, and to the front desk, to talk with the staff. They were, understandably, sympathetic but couldn't share any additional information as the counselors had already left for the day. They promised to pay more attention the next day and agreed that teasing, of any kind, wasn't acceptable.

Needless to say, when we got home that afternoon, she ate her entire lunch immediately, and, a short while later, a full dinner. A mean word meant that my daughter chose to go hungry.
We are a country obsessed with what we eat (or don't eat). From our all-American love of Big Macs to our recent obsession with all foods low fat, we all seem to have very strong opinions about what we should eat -- and feed our children. Certainly as parents, it is part of our job to teach and educate our children about what they should eat to fuel their bodies. Much of my work with First Bites is educating families about techniques and giving them meal ideas that they can use at their own dinner tables to encourage their children to eat more fruits and vegetables. Yet as we teach our kids to taste new foods, we also must teach tolerance. They need to understand that everyone makes different choices -- for a variety of reasons. We are a country full of diverse tastes and foods, and we should celebrate that, not make fun of it. (A recent thread on the Facebook page of Real Mom Nutrition suggested reading this book with your children to help them respect other people's food preferences). Whether it's seaweed in a lunch box, a gluten-free snack, or a halal hamburger, we need to make sure that one of the things we are teaching our kids is that we must respect these culinary differences just as we respect religious, ethnic, and racial differences.
As parents, we need to be aware of how we talk about food and what others are eating in front of our children. Our children hear how we talk when we make fun of someone eating both a green smoothie (yuck, it's green!) and another cookie (why are they eating such junk!). And they hear when we say that about a neighbor or a stranger pushing a grocery cart next to us -- or even about our spouse or their sibling. We need to model kindness and not judgment, whether it's about eating not enough vegetables or too many vegetables.
Visit First Bites and join the First Bites community on Facebook and Twitter for more information about kids' health habits and nutrition.