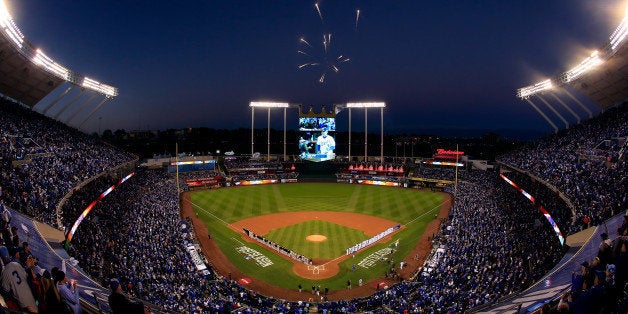 With my daughter on her death bed, my wife and I spent the day reciprocating her love, hope, and inspiration with as much of the same as we could. Ilana was three days old and was not going to make it through the night. We learned of this around 1:00 p.m. which meant that by the time she would pass, we would have 11 hours more with her.
She was born at 27 weeks, four days gestational age and with a twin sister, Goldie. Her time on the physical earth left such an impression on her mother and I that we cannot go through a day -- or even an hour -- without something reminding of us her. (And that is just fine by us!)
While spending those last 11 hours together, we told her how her maternal great-grandparents staved off hate and death to survive the Holocaust. How her fraternal great-grandparents fought for the Israeli and American armies. She learned about the amazing qualities of all four of her grandparents and how we wanted to instill those in her, if even just for the night. She learned about her aunts and uncles, great aunts and great uncles, cousins, and the rest of her extended family.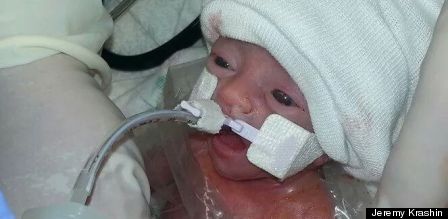 Ilana
In hindsight, I can understand now that I was in shock about what we were doing -- saying final goodbyes to a sweet girl whose life would be cut short. Way too short. My wife was recovering from an emergency c-section and still had the strength to do the talking for the both of us.
She told Ilana everything she could cram into 11 short hours, and soon Ilana knew us as well as we know us, including all about my love for the Kansas City Royals.
This season began as a promising one for the Royals, and while I had been a bit busy this summer (with the birth of two kids and all), I still found time to keep up with the team.
We had high hopes, but with 29 straight seasons of losing -- and losing without any glimmer of hope -- there was little reason to believe this year was going to be different.
"When you see G-D, honey, can you please talk to Him about the Royals? Your daddy really wants to see them win this year."
I managed a half-grin, and chimed in: "How about a deep playoff run?" Winning the World Series was probably too much to ask.
On the evening she passed, the team lost to the New York Yankees 2-4 to drop to 29 wins and 32 losses. Hardly the record of a potential World Series contender. But the game after she died, they won. They won the next one, too. And by the time they stopped this winning streak, they had won 10 in a row and were proving to be a pennant contender. The 10 straight wins was their longest winning streak of the season, and the organizations longest since 2003, when they opened the season 9-0.
And now with the team up three games to zero in a best of seven series against the Baltimore Orioles to advance to the World Series -- in a postseason that has brought me to tears more than once. This staggering turn around for an organization that hasn't so much as sniffed the playoffs in 29 years couldn't be a coincidence...could it? The team has yet to lose in the postseason and is winning fans over across the country.
Believe what you want to believe, but my wife and I know that my little girl is pulling all the strings she can and smiling down on us. She lived for three and a half days, and not everyone can say they spent their entire life loving, inspiring, and sharing joy with all those around them, but Ilana can say that when she moved on to the world to come. And she's finding a way to communicate with her daddy this October through the Kansas City Royals, and finding a way to inspire a city and a nation while she's at it.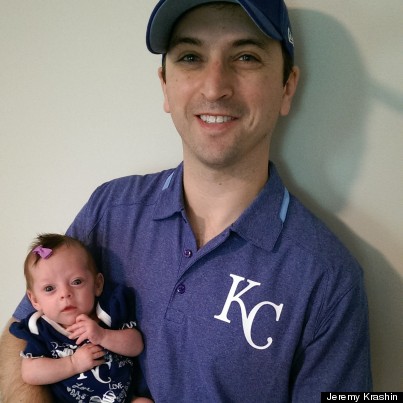 Ilana's sister, Goldie, and me