Hesh has shown her art not just outside people's homes, but also at galleries, museums and festivals in the D.C. area and much farther away, including at the Maryland Institute College of Art, The Library of Congress, National Museum of Women in the Arts, The Kinsey Institute and the CEC Arts Link Public Art Festival in Saint Petersburg, Russia.
Want to see Hesh's work in person? In addition to the benches, which will be on show and in use until Oct. 20, the opening reception for another show -- "Empowered" at the Marlboro Gallery -- will be held Sept. 13 from 6:30-8:30 p.m.
The Huffington Post: What do you do for a living?
HuffPost: Where do you live?
Hesh: Alexandria, Virginia.
HuffPost: What's your commute like?
Hesh: My studio is at home.
Click below to see a sampling of Hesh's art -- story continues below: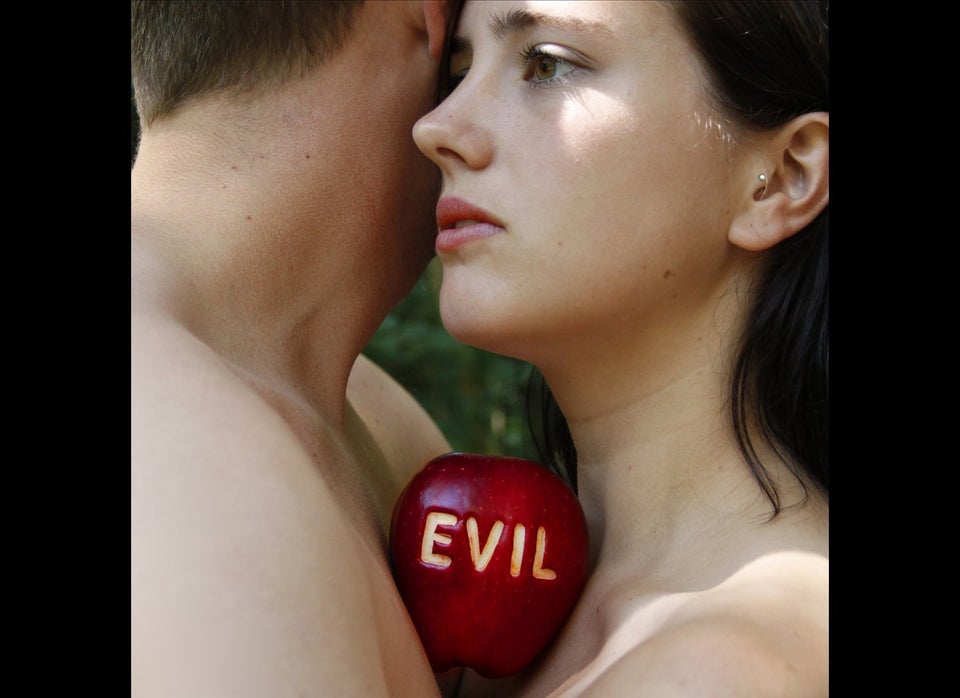 Linda Hesh Art
HuffPost: What's your favorite local spot to take out-of-town visitors?
Hesh: Everyone wants to see the monuments so I always take them to the Lincoln and Vietnam Memorial, but at night. The lighting is beautiful and dramatic, the mood is solemn and still, creating a moving experience without so many other people. In a more irreverent mood, I take them to the H Street Country Club for the mini-golf course that depicts many of the famous D.C. sites in miniature with a twist created by artists.
HuffPost: What's your position on D.C. statehood?
Hesh: Definitely YES. I always talk to visitors about this because they don't understand the ramifications of D.C. not being a state.
HuffPost: What's your favorite local neighborhood?
Hesh: 14th Street. Some great galleries, new restaurants and a few great music venues that have been there forever.
HuffPost: What's your favorite local restaurant?
Hesh: Room 11. I have a few favorites but want to mention this small place since the ambiance is so nice.
HuffPost: Who are some of your favorite D.C. artists?
Hesh: We have artists here that are so talented they definitely can compare to artists in NYC or LA galleries, they are just more affordable. Local artists I have in my collection include Maggie Michael, Dan Steinhilber, Erick Jackson, Maribeth Egan, Rob Parrish, Olivia Rodriguez, Susan Eder, Ryan Hill, Laurel Lukaszewski, Pat Goslee and Richard Chartier.
Some artists who have amazed me and I'd love to own work from include Jeff Spaulding, Linn Meyers, Jose Ruiz, Jim Sandborn, Jae Ko, Alberto Gaitan, Victoria Gaitan, Foon Sham, Zoe Charlton, Wilmer Wilson, Kathryn Cornelius, Jason Horowitz...I could go on.
HuffPost: Why did you decide to work in D.C.?
Hesh: I was living in NYC when I met my future husband who lived here. At the time I was thinking about moving anyway so I came down here.
HuffPost: How could D.C. be more artist friendly?
Hesh: The artistic community within itself here is very friendly, much more so than NYC. I don't think I would expect D.C. overall to be more artist friendly since it's already more focused on the arts than 99.9 percent of America. You'd have to make the arts more important to all the rest of the country first to get D.C. as the seat of the government to be more interested in the arts than it already is.
Related
Popular in the Community