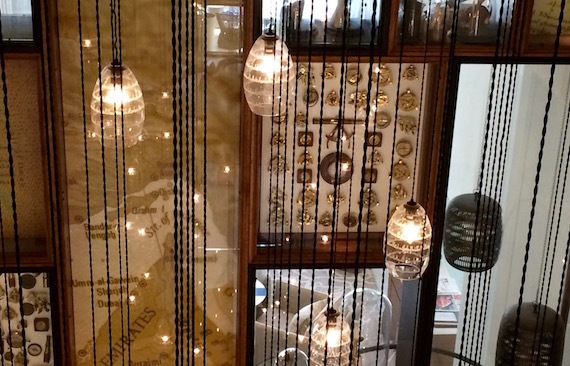 It is my tradition to start the day at the pool, whenever I happen to stay at a hotel which makes this luxury a reality. Swimming is unbeatable as exercise, and the pool of a hotel feels a lot like the heart of a place to me, showing off its good nature and welcoming spirit.
Even during the scorching Dubai summer, and it's been an average of 110 degrees Fahrenheit during the months of July and August, the mornings remain a time to venture outside, away from the air-conditioned malls, and enjoy a bit of air -- albeit not exactly "fresh" air. Think more like a hairdryer set on low...
Every morning, bright and early, I meet the same older gentleman from Yemen, a UAE resident for decades, and we share wisdoms. He, a lot of wisdom, me a smidgen of course. But he indulges my lofty talks about subjects he probably could discuss in his sleep, and that makes me feel wonderful. I cherish our talks while we swim, because I know I will always come away having learned more about the Arab world, be it Sufi poetry, a cure for dry skin (sesame oil baths) or a good morning ritual of three dates (always an odd number) and liquid yogurt to get the metabolism going.
On a particularly hot morning, when even keeping our heads above water seemed like a feat out of an action film, the Yemeni gentleman from Aden told me about Ibn Battuta, the Moroccan scholar who lived in the 14th century and is considered the greatest traveler of all time. If one imagines how difficult it must have been to travel across oceans and through continents during a time when the Americas weren't even on the map, his feat of having visited nearly the entire discovered world appears supernatural.
So, in the spirit of Ibn Battuta, I wanted to discover the heart of a special place in Dubai, and watch the world go by in the open air. The only way to do it, I realized on an outstandingly hot day, was by finding a spot poolside at the Hotel Vida Downtown.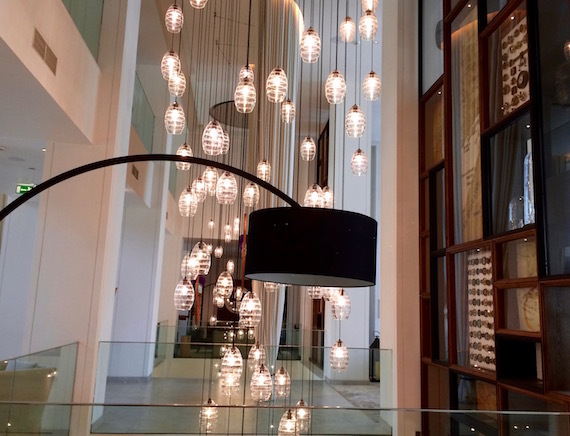 I knew as soon as I made my way upstairs to the Vida, walking from French bistro to contemporary Dubai hotel, that the place is a special spot. Downstairs and street front is La Serre Boulangerie and Bistro, one of the most beloved restaurants in Dubai, and through a comfortable staircase in the middle of the eatery, one can find one's way up to the Vida, a boutique hotel that prides itself on having an arty, fashion-y clientele but also catering to the modern business traveler.
Many trunk shows and special events take place at the Vida, and there was even a beautiful art installation there recently by Yasuaki Onishi, though honestly, the lobby looks stunning even without it. I think what I like best about the place is the streamlined simple luxury it offers combined with the ease of hospitality. You can sit around the lobby at the Vida, enjoy a cup of coffee or a glass of wine, and work on your laptop undisturbed. Common areas are what make or break a hotel in my opinion and the Vida has that concept down to a T.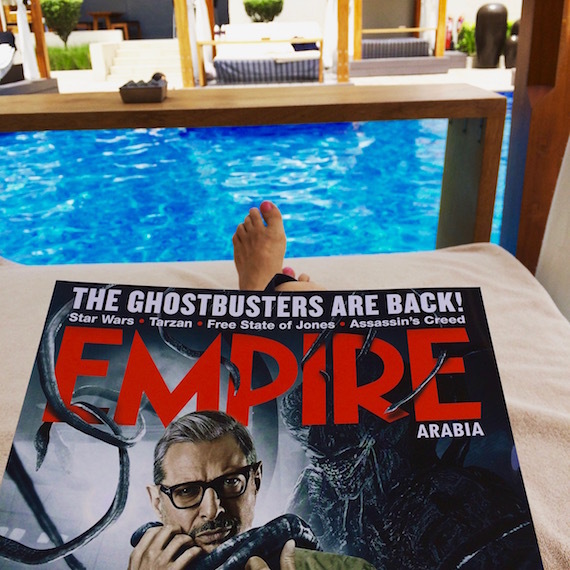 The pool has these lovely, roomy cabanas that sit right on the water, and allow for a splendidly easy poolside to pool transition. You can sit in the shade and look through your favorite magazine, or order a snack from the pool staff. If ever a perfect pool was built I think this may be it. I found myself swimming side to side undisturbed, un-disturbing. Fantastic.
Then I discovered that come late August, the pool becomes the setting for the Vida picnic brunch, called the Vida Urban Picnic, and honestly, what better way to spend a weekend than by the pool with your own basket of goodies to munch on, which someone else has cooked!
On Wednesdays, another great way to make the hotel one's own is a cheese and wine night, which takes place in the lobby. While most people may be busy chasing Pokémon around the city, I am quite OK with having an actual conversation with a live, actual human being, over a glass of red wine and some cheddar.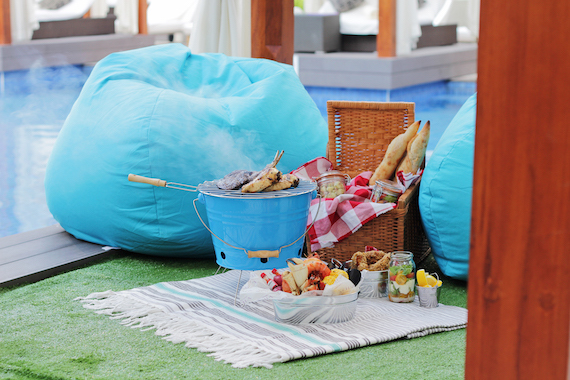 In case you are wondering if there is a secret to happiness, I'll give you a short answer and the long one. Yes, there is. I re-discovered in Dubai -- perhaps I should have known all along -- that secret lies in learning to appreciate what is in front of you, and not on your android or iPhone screen. It also lies in the ability to make new friends, explore new lands and learn new ways of looking at the world, which then we need to incorporate into our lives, always, every day.
And last but not least, happiness is a spark that catches us in a moment and is gone the next and is usually found when we do something special for ourselves, but even more for others. It seems to be the mantra of the Vida, this idea that happiness is a fragrance that is best when also sprinkled on others.