So, today is my birthday :) Thank you, always fun to have a day celebrate all things me one day a year. But this year for the first time -- I'm having a Digital Birthday.
Now I've had some unusual birthdays before this one. In fact, my 6th birthday was the subject of a photobook called, ready -- "A Different Kind of Birthday."
An early shot at stardom? Not quite -- but there was body paint and ice cream involved, so how can that be bad?
But, I digress. This year I'm having a Digital Birthday. Maybe you've had one already?
A digital birthday is an excuse to reach out to your wide community of friends on Facebook, Twitter, Blogs, and other forms of social media, and use the celebratory moment to focus your social network on the causes and things that matter to you.
So -- here are a few things that I'd like to use my special birthday social currency to share with you.
The World Trade Center Memorial Foundation
As many of you know, I've been deeply involved in the 9/11 story since I made my film 7 Days In September. I have watched a remarkable group of individuals work to create a powerful remembrance and thoughtful museum around the events of September 11th, and believe that the museum and memorial they are constructing will be an important and powerful institution when it's completed. This is a place where any small donation can have a real important impact.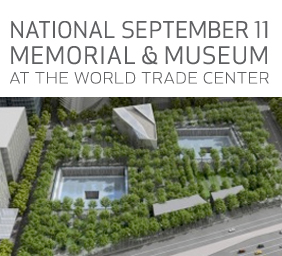 Another area that I think a lot about is education and the impact that funding cuts have on both classrooms and students. My friend Robert Tolmach is leading an important organization at Class Wish to put donors in touch with classrooms and teachers. If you want to see your gifts got to work and help students, Class Wish is a class act.

And finally -- for those of you looking to make a gift to help cure Diabetes, I'm honored that my Friend and fellow TEDster Red Maxwell has asked me to work with him on digital initiatives and innovation at the National Juvenile Diabetes Reasearch Foundation (JDRF). This is an organization that puts more than 85% of every dollar donated into the hands of researches.

In particular, they're breaking new ground in social media -- creating a social network for members in the Diabetes community here. And you can learn more about JDRF here.

So, those are three things you can do with a few dollars if you want to help me celebrate my Digital Birthday. Of course, you can also write on my Facebook wall. Or, if you're feeling generous send me some Twitter followers @magnify.net.
The internet is a pretty wild new world -- and I suspect this won't be the last Digital Birthday I'll have, or the last Digital Birthday Party I'll attend. Oh, and have some cake :)
Popular in the Community