My divorce might be legally over soon. I don't know exactly how I feel about that.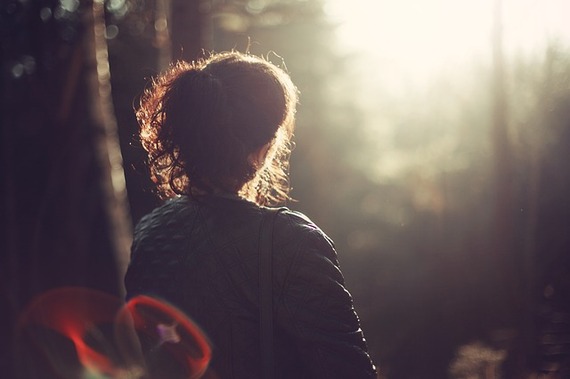 On a recent morning, I hung up the phone with my divorce attorney. "I think we are done," he says.
A word I'd wished for so long to hear. Done. As in, you might finally be legally divorced.
After almost six, yes you read that correctly SIX, years of being legally separated but not legally divorced, my divorce might finally be sputtering to a conclusion.The fight might be over. Yes, I might finally be done.
One day in the near future, I will be getting a bulky packet of legal papers shoved in my small apartment mailbox. In that yellow overstuffed manila envelope will be a stack of unintelligible paperwork bearing an official looking stamp and a signature from a judge who has no clue who I am, who we are, why our marriage failed. Somewhere in an ugly florescent lit building in downtown Los Angeles, this person will decide that my marriage is over. At this exact moment, an almost 20 year relationship is officially done.
I thought I'd be dancing at this news. Toasting with champagne. Getting dressed up in a little black dress and high heels and throwing myself a girl's night out. Singing Pink songs about female empowerment at the top of my lungs.
After such a long battle, I thought that I'd feel elated. Excited.
But I don't feel anything like what I'd anticipated. Instead of elation, I'm feeling empty. Empty and exhausted.
I'd heard stories of women who threw themselves "divorce parties" complete with champagne, noisemakers, hats and wedding style cakes iced with horrible sayings about your ex. That's not me. A party like that feels mean-spirited and just icky.
We are not married any longer but he is still a part of my life. We have a child. We are the cast in a memory bank of each other's memories.
Celebrating this event in my life feels so very wrong. This is not cause for celebration, it's cause for introspection.
I feel less like partying and more like going and sitting in the woods somewhere alone and quiet to think about what the end of this chapter of my life truly means.
This is a major event in my life. I want to mark and feel the weight of its importance.
I want to respect the importance of that period of my life. I don't, in any way, want to cheapen the meaning of the death of a marriage.
So, when I get that big folder of signed papers crammed inside my mailbox months from now, I will be the woman sitting by herself staring into the distance. I will not be the woman drinking margaritas and dancing on the bar.