Yesterday The New York Times drew much needed attention to an unintentional misstep doctors and other prenatal care professionals may make that can result in their pregnant patients being forced out on leave when they are able to continue working, or even losing their jobs. The article was inspired by a commentary Joan co-authored, along with a group of five doctors, which was published yesterday in the American Journal of Obstetrics and Gynecology.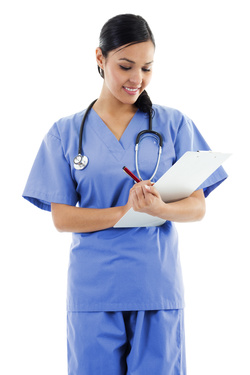 As described in the Times article, prenatal care providers -- with the best of intentions -- may inadvertently write work notes for their patients, seeking an accommodation for pregnancy, that result in the patient's being forced out on leave or terminated. The problem is that medical professionals are trained on how to treat their patients from a medical perspective, but they are not trained adequately on the legal requirements concerning pregnancy accommodation or the common pitfalls they may face in drafting work notes. Notes that are vague or overly broad, and notes that call for accommodations that are not actually necessary, can cause problems for pregnant women, even when they are legally entitled to an accommodation under the law.
Due to ongoing improvements in federal and state laws, many pregnant women who need accommodations to continue working safely will be legally entitled to them. The Americans with Disabilities Act requires employers to accommodate pregnant women who have impairments, unless doing so would pose an undue hardship for the employer. And as announced earlier this year by the Supreme Court in Young v. UPS, a different federal law -- the Pregnancy Discrimination Act -- requires employers who provide accommodations to nonpregnant employees to do the same for pregnant employees, except in cases where the employer has a strong, nondiscriminatory reason for treating pregnant women differently. A host of state laws provide additional protections for women who are lucky enough to live in those states. However, while protections have expanded recently to cover more pregnant women, there are still many women who will not be covered. We should continue pressing for the Pregnant Workers Fairness Act, a bipartisan federal bill that offers common sense solutions to ensure no pregnant woman is denied the ability to continue working when she would be able to do so with the assistance of a reasonable accommodation.
Without a doubt, serious attention is being paid to this issue by lawmakers, the Equal Employment Opportunity Commission, and employment lawyers. Now come the doctors, doulas, and other prenatal care providers.
The question is how the legion doctors, nurses, midwives, and other professionals nationwide who care for pregnant women can be brought up to speed on best practices for writing effective work notes. A solution is underway. The Center for WorkLife Law, teaming with doctors and lawyers from the Pregnancy Accommodation Working Group, is designing a website that can help.
Pregnant@Work will provide health care professionals resources that can guide them in drafting effective work notes, while avoiding the common pitfalls that result in patient's being sent out on leave or fired. With some guidance, prenatal care providers can write notes that increase the likelihood that their pregnant patients will be able to continue working and earning an income for their growing families.
The commitment from a growing number of doctors to educate themselves on how to properly draft work notes will of course be of great help to their patients. But properly written notes can assist employers as well. When doctors provide clear and specific information, employers receive the facts necessary to understand what their patients' limitations are, and what their legal obligations may be. Receiving this information will help employers to keep their employees on the job. Accommodating pregnant women allows employers to retain valuable, now-more-committed employees and to avoid the significant costs associated with employee turnover.
It's good news for everyone that health care providers are finding new ways to support their patient's well-being, both medical and economic.
Liz Morris is the Deputy Director of the Center for WorkLife Law, a nonprofit research and advocacy organization housed at the University of California Hastings College of the Law in San Francisco that seeks to advance gender equality and to promote work-life balance for women and men alike. Liz focuses on a variety of work-family legal and policy issues, including expanding protections for pregnant workers and students, and improving employer scheduling practices to increase work-life stability for hourly workers. Liz also teaches an employment discrimination law course at Hastings. Prior to joining WorkLife Law, Liz provided legal representation to working people and labor unions. She holds a J.D. from Stanford University.

Popular in the Community