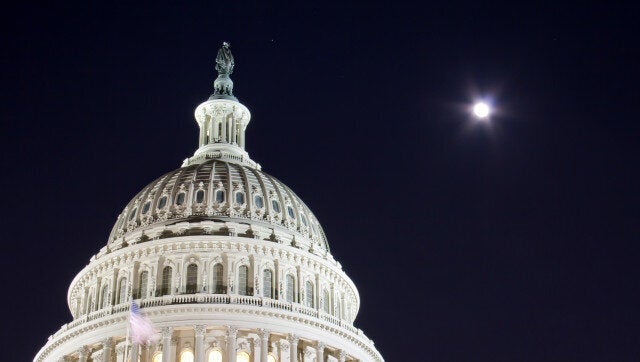 I'll never forget TIME's now famous 1981 "South Florida: Paradise Lost?" cover and what it meant to my generation. Those were difficult times for our community -- plagued by a staggering economy, crime and public corruption.
Today, we face similar challenges and many question our resolve to become a world class city. Too many families are out of work and the never-ending scandals and investigations of local politicians have resulted in a severe crisis of civic leadership at a time when we need it the most.
I decided to run for Congress to address these issues. I love our community and am unapologetically optimistic about its future, but we cannot meet our most pressing challenges if we are constantly distracted by scandals and the pettiness of our politics. It is time to turn the page and devote every effort of body, mind and spirit toward the common goal of moving our community forward and building a brighter tomorrow for our children.
This begins by returning our economy to a state of prosperity. I have spent months listening to families and small business owners' anxieties, frustrations and hopes for the future. I know what it takes to make our economy strong again, which is I am presenting a detailed 26-point economic plan to strengthen South Florida's middle class, grow our economy and cut the debt. My plan has good ideas from both parties and some that neither has embraced because I believe that no party has a monopoly on good ideas.
Here is some of what I propose to do:
Solve the Mortgage Crisis: Our economy will not fully recover so long as banks are foreclosing on families' dreams. Those who have fallen behind on their payments due to economic hardship or are upside-down on their homes should have the mortgage principal written down or the terms extended to help families make smaller payments. Those who cannot make the reduced payments should be provided the option of swapping their mortgage for a multi-year lease with an option to buy at a low rate if your financial situation improves.
Create Jobs, Drive Innovation & Boost Exports: We must extend and increase the R&D tax credit to incentivize innovation. I will also work to reform our outdated SEC laws to make it easier to "crowdfund" tech start-ups and small businesses that create jobs. Moreover, we need to double-down on the effort currently underway by Enterprise Florida and the SBA to help small businesses boost their exports and compete in global markets.
Reform Our Tax Code To Promote Growth: We need a tax code that grows our economy, starting with the middle class. Our top corporate tax rate of 35 percent is the second highest in the world, yet we have some of the most productive workers. We should make it easier for companies to create jobs here, while asking those corporations who pay well below the national average to pay their fair share. Moreover, a simple adjustment to the tax code to allow clean energy companies to qualify as Master Limited Partnerships could take billions of dollars off the sidelines and support investments in new industries that will create good jobs and modernize our economy.
Modernize Our Infrastructure & Invest in Our Future: Rebuilding our dilapidated water and sewer system is not only a public health necessity; it will create jobs. We also need to invest in the jobs of tomorrow. In Congress, I will lead the effort to promote the pursuit of degrees and careers in science, technology, engineering and mathematics (STEM) fields at schools like FIU and Miami Dade College. Moreover, I will work to offer low-cost financing opportunities for energy efficient car and truck fleets for municipal governments, as well as long haul trucks.
Cut the Debt: Our top priority right now should be to grow our economy, but there are some common-sense steps we can take to cut the debt, such as selling unused federal buildings costing taxpayers billions and bringing the war in Afghanistan to a responsible end. We should use that money to pay down the debt and rebuild America.
Those are some of my ideas. You can read the full plan at JoeisforJobs.com (#JoeisforJobs) and share your feedback with me. What is important is that we turn the page and start this important conversation about our future.
South Florida is a beacon of hope throughout the world. When many of the world's children -- be they in Rio, Lisbon or Lima -- close their eyes and hope for a brighter tomorrow, those dreams take flight in the special place we call home. I still believe these dreams are possible. I still believe in the promise of South Florida.
As a father, and if given the privilege to serve you as your next representative in Congress, I will have no more solemn obligation than my commitment to ensure that dream is alive for my daughter and your son's generation -- and those that are yet to come.
Calling all HuffPost superfans!
Sign up for membership to become a founding member and help shape HuffPost's next chapter