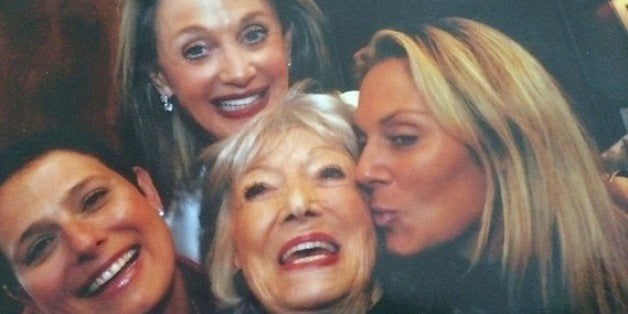 In the sweet drift before sleep each night, my mind sifts through memories until it settles on something definitive. Last night was no different. I was trying to recall a special mother-daughter good morning to write for Mother's Day.
My whirling thoughts reminded me of my old Rolodex as I searched for one of my favorite memories. I have thousands of these stories stored in my mind. Fortunately, I add more and more, because I am blessed to still have my mother, who is now 94 years young.
Through all of our high hills of laughter and our potholes when we stopped talking, our mother-daughter bond is unbreakable. The chemistry between my mother and me is fierce, and no matter how angry I have been with her, there has never been a time I did not pick up the phone and call my mother and say, "Please let's not argue. I am sorry this is happening between us."
The reason: My mother is the most important woman in my life. I love and respect her unconditionally.
My mother, Elaine, was born on April 14, 1921 under the sign of Aries -- the Ram! This zodiac sign was an indication of things to come. She was strong-willed, popular, beautiful and bright, graduating from high school at the age of 16. Her only bit of bad luck was being born at the wrong time.
That did not stop her from leading a fabulous life. My mother did everything well; not because she was a perfectionist, but because she had tenacity. She loved life! She was eager to explore all of its facets. She played Scrabble, completed the daily newspaper crossword puzzle, needle-pointed, knit and crocheted. She played golf; skied; played every card game well; was a devoted wife, mother and homemaker; traveled; had style and to this day, has many of her childhood friends.
My mother's most significant gifts to me: I am the recipient of her knowledge, her enthusiasm and her set of values.
My Rolodex stopped at a Thanksgiving story that took place last November. Our family's Thanksgiving dinner took place at a festive table decorated in shades of orange. My glamorous mother was dressed to the nines and presiding over her brood. All eyes were on this mother of mine as she laughed and enjoyed the family festivities with her loves.
After dinner, my mother and I stood in the lobby of our building, laughing and chatting about the evening event, when suddenly, the doorman standing outside accidentally pushed his clicker. The automatic doors swung outward, throwing my mother about four feet onto the granite lobby floor, breaking her hip and knocking her unconscious. She lay there looking dead; her eyes glazed and staring into nothingness.
I rushed to her side, screaming,
"Mom! Mom!Talk to me! Talk to me!"
"Shelly, I think she is dead!"
There was no response for what seemed like an eternity.
Finally, my mom whispered in my ear,
"I hear you, my darling. I hear you. I am alive."
An ambulance arrived taking us to the hospital. I stayed with her through the night. The next morning I escorted her, holding her hand, on the gurney to surgery. I spent the next several days and the following months encouraging her to fight to live. I was her rock. When she wanted to give up, I would bend over and whisper in her ear,
"I need you, Mom. I love you, Mom. Fight!"
She survived surgery and then entered a home for physical therapy, staying over two months, fighting for her life. While there she survived pneumonia, tried to learn to walk, contracted a bladder infection then requiring a second hospitalization. She became very depressed. When she lost her will, I would lean over and repeat those same words:
"I need you, Mom. I love you, Mom. Fight."
She always looked up at me, smiled and squeezed my hand.
My husband and I were scheduled to return to our winter home in California. It was now the middle of December. We were looking forward to spending New Year's in Hawaii with friends. I was so excited about our upcoming trips, but my heart felt heavy. I finally said to Shelly, "There is no way I can leave my mother."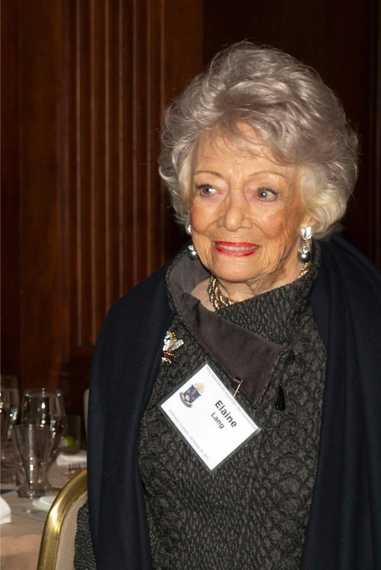 And here is the reason why. My mother, throughout my life, has done the following for me:
Loved me
Nurtured me
Taught me
Protected me
Supported me
Sympathized with me
Now the roles have reversed. he needs my support, my sympathy, my protection, my nurturing and most of all... my love.
She tells me over and over when I am with her:
"Just to see your smile, makes me feel safe."
I did not leave my mother's side until January 5. My daughter was celebrating her birthday, January 7, in Arizona. The whole family was flying in to celebrate Jenny.
When I am away, I speak to my mother at least once a day. My mother asks me over and over, "When are you coming home? I miss your smile. I want to fill your refrigerator!"
My mother's recovery over six months has been up and down like a teeter-totter. She is now wheelchair-bound and hates it... BUT she goes everywhere! She broke her wrist, but wears a pink cast to keep her 'in style!' She has to have the newest makeup, because I'm wearing it! She watched "The Affair" On Demand and "Breaking Bad" on Netflix because I told her she would love the series -- and she did! She loves Garret's Caramel Corn, goes to the movies in her wheelchair and just saw The Lady in Gold! She still dresses to the nines and looks forward to going out for dinner with family and friends. She is in chronic pain but constantly works at surviving.
She tells me over the phone when I am away at our home in California,
"I am very sick! I don't know how long I can hang on!"
"I'll be home soon! Hang in there, Mom. I need you!" is my response.
Her answer is, "For you, I will try. Once you are home I will be fine. But hurry," she says between laughter and seriousness.
Thank God this beautiful, feisty mother of mine wants to hang on until I'm home! I am leaving California with my husband and my dog Orchid in a few.
Do something GOOD today, celebrate your day!
REAL LIFE. REAL NEWS. REAL VOICES.
Help us tell more of the stories that matter from voices that too often remain unheard.