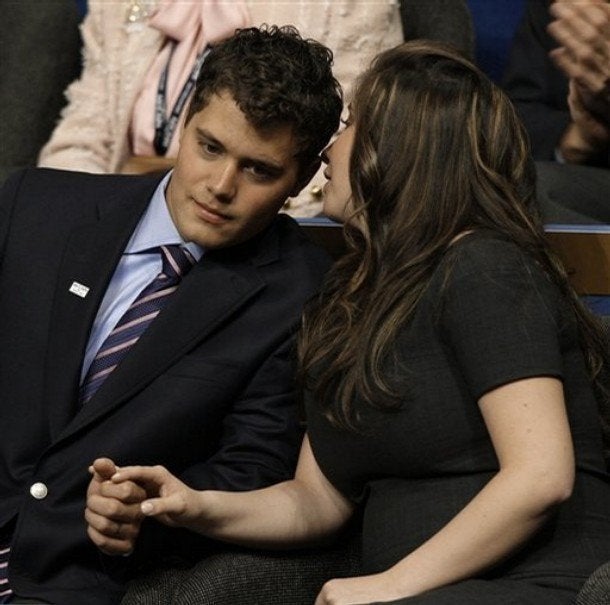 Andy can't believe that shoe almost hit Rick Warren.
Andy is somehow not surprised that Bush texted the Libby pardon during the Inauguration.
Andy liked "Marley & Me" just fine - but Best Picture???
Andy wants to know: who, exactly, were the 40 people who watched Jay Leno at 10 PM?
Andy wishes Caroline Kennedy hadn't been such a sore loser about the Cuomo thing: does she really expect David Patterson to "kiss my ass"?
Andy has been in a great mood ever since he heard that Coldplay was breaking up.
Andy congratulates Levi on getting Bristol pregnant again - dude, you're shooting nothing but bullets!
Andy thinks the warden should've checked to see if Blago was hiding an iron file and hacksaw under that hair.
Andy doesn't think Leno will work any better at 9 than he did at 10.
Andy wishes former President Bush good luck in rehab.
Andy doesn't think Caroline Kennedy is qualified to replace Robert Gates as Secretary of Defense, but doesn't blame her for asking.
Andy wishes Rahm hadn't shoved that girl reporter.
Andy refuses to believe the rumors about Madonna and C.C. Sabathia.
Andy can't believe they're moving Leno to 8.
Andy is enjoying Malcolm Gladwell's new book Do: Why Some People Do Some Things and Other People Do Other Things.
Andy is glad he was up early enough to hear Joe Scarborough say "cocksucker" on live TV.
Andy loves the New York Times' new "Sunday Schadenfreude" section.
Andy is pissed that he bought the new iPhone one week before they cut the price to $29.
Andy thought Brian Williams looked uncomfortable sharing his desk with Leno.
Andy congratulates Bristol, Levi, and little Trick.
Andy is happy that Caroline was named Postmaster General.
Andy Borowitz is a comedian and writer whose work appears in The New Yorker and The New York Times, and at his award-winning humor site, BorowitzReport.com.
Popular in the Community