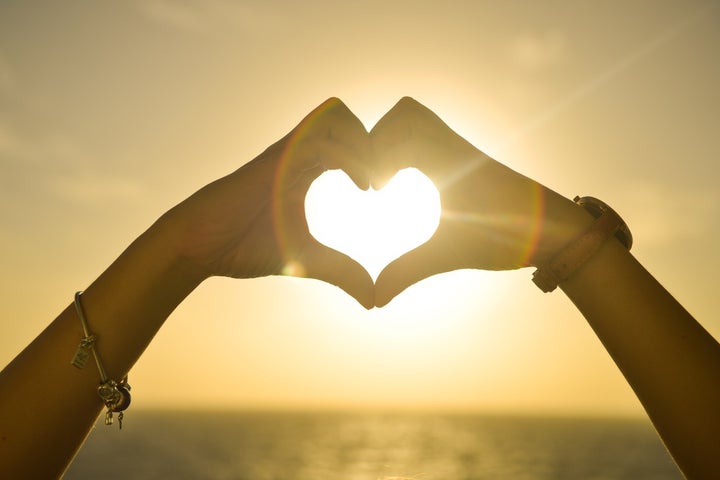 We are all one human family.
As early as I can remember, my parents reinforced this message. I remember my mother sitting by my bed at night, reading to me from the writings of our faith, "Ye are the fruits of one tree, and the leaves of one branch. Deal ye one with another with the utmost love and harmony, with friendliness and fellowship."
My parents wanted me to live by this principle not because of their idealism, but because their experiences in Iran as Baha'is, a minority religious group, had taught them what happens in a society that does not live by these words.
"You must always realize how lucky you are," my father would say, "to live in a society that values freedom of religion."
My parents immigrated to America from Iran to escape the heavy persecution Baha'is face to this day. My mom would tell me stories about how kids from school and even teachers would taunt her constantly because of her religious background.
Decades later, I can still see the pain in her eyes when she talks about it. That pain softens when she starts to tell me about her inspiring Muslim friends who stood up for her and defended her.
All my life, I have believed in an America where anyone can succeed and no one is targeted because of the faith he or she practices. I have used this freedom to speak out against the prejudices and persecution in Iran against the Baha'is.
All my life, I have believed in an America where anyone can succeed and no one is targeted because of the faith he or she practices.
However, recently, I am hearing stories from my Muslim friends about being taunted or called slurs here in America. One amazingly accomplished woman that I know even received a deluge of death threats; she is the head of her college's Muslim student organization.
What I am seeing with my friends is part of a disturbing national trend – the FBI has reported a 6 percent increase in total hate crimes, a number driven by a 67 percent increase in hate crimes against Muslims. As someone who has spoken out against religious prejudice in other countries, I now feel compelled to do so for my own.
My dear America, I have always loved you for giving me the opportunities I would have been denied in Iran because of my religion – the ability to earn a higher education and to live without fear of intimidation.
However, what has been happening to my Muslim friends echoes some of the same prejudices my own family escaped from. I know we are better than this, and I know we can come together to protect and celebrate our core mission as Americans -– freedom. How can we begin to accomplish this goal in our daily lives?
Make a concerted effort to get to know those who you perceive as "different" from yourself. Such interactions will help us all realize that we're not actually that different from one another.
Check your own biases –- we all have them one way or another. I try to reflect on my biases regularly and work each day to combat them. If you see or hear an incident of discrimination, speak up! Staying silent condones and normalizes such behavior. We cannot allow that. Ask those who have experienced prejudice what you can do to be a better ally. Support them in whatever way you can.
Resources such as the interfaith campaign Shoulder to Shoulder can provide guidance on ways to provide such support. And most importantly, embrace civic engagement. We each have a voice, and we have a responsibility to use that voice to call upon our government leaders to protect the fundamental rights of all.
And to my dear Muslim brothers and sisters -– I stand with you; I will be there for you. I know many people who feel the same way, and we must raise our voices to let you know how much we love you and how important you are to us. We are all Americans, and we are all in this together.
REAL LIFE. REAL NEWS. REAL VOICES.
Help us tell more of the stories that matter from voices that too often remain unheard.