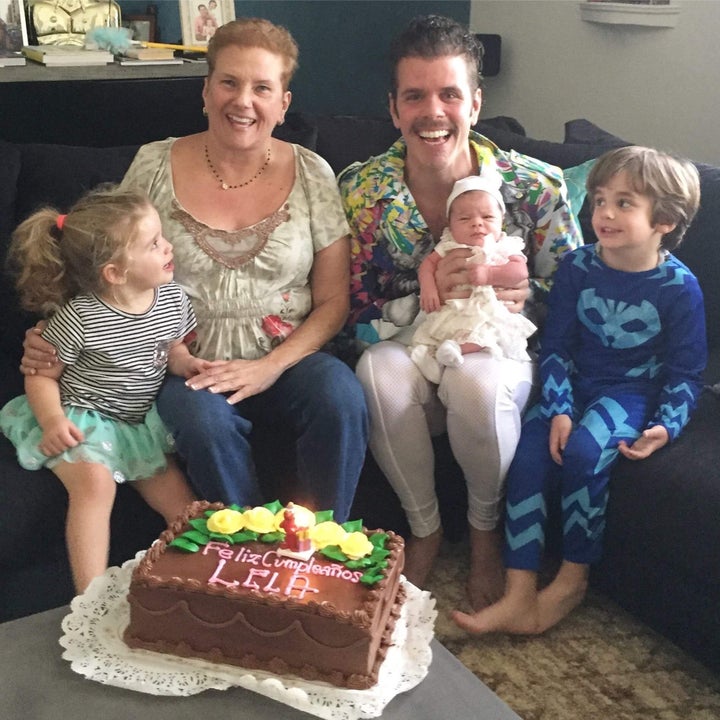 I always knew I wanted kids. For me, it wasn't a question of if it was a question of when.
People have many questions.
Let me try and answer some here!
I recently welcomed my youngest daughter, Mayte Amor, on October 4th. She's joined by big brother Mario, 4, and sister Mia Alma, 2.
All kids are mine genetically. Each was born thanks to the generosity of a different surrogate, using eggs from the same anonymous donor.
I used an agency to guide me through the whole process, which can be quite complicated (and expensive). There are no national standardized laws for surrogacy. In fact, many states prohibit it!
For my firstborn, Mario, I actually had to have a court-appointed observer interview me and visit my home and present their findings to a judge. I then had to show up in court myself and petition to that judge why my own son should be handed over to me upon birth and me given custody.
The process got simpler by baby #2.
I do hope as the years go on that we can reach more understanding about surrogacy. And, hopefully, make it legal across the country! Not just for us but for our straight allies who are having difficulties too!
Many people ask why I didn't adopt. Would they ask a heteresexual couple that same question?
Why wouldn't I want to have my own biological children?
While I don't rule out adoption in the future, for me it was important to have kids with my DNA. My dad passed away when I was 15 and having my children is a way of him living on through them ― literally.
My family is definitely unconventional and that's awesome!
I explain to my kids that they're family is different than others. My mom lives with us and not many families are able to have that opportunity. That difference makes us special and awesome, to me and us.
The older my kids get I will continue to be honest with them ― and with more depth.
One of the main reasons I chose my egg donor is because she seemed nice. I'm sure money was a motive for her, but I could tell she was a good and decent person ― something that everyone from the surrogacy agency to the fertility clinic echoed. That was important to me.
That was much more important than looks, which I'd be lying if I said it didn't play a factor too. However, I chose my egg donor from my agency's general pool. There's a "VIP list," which is littered with a bunch of former beauty queens.
I love being a dad. More than anything else. I work so hard at it.
On some subconscious or conscious level, I think I wanted to have kids on my own. I take parenting very seriously. The thought of an unstable upbringing and constantly shuttling kids between homes is something, if preventable, most parents would want to avoid.
I also wanted to have my kids before I got too old. Hopefully that next era of my life I can focus on romance and men.
For now, I have my hands very full changing diapers and taking kids to swim class. And I wouldn't have it any other way!
Popular in the Community